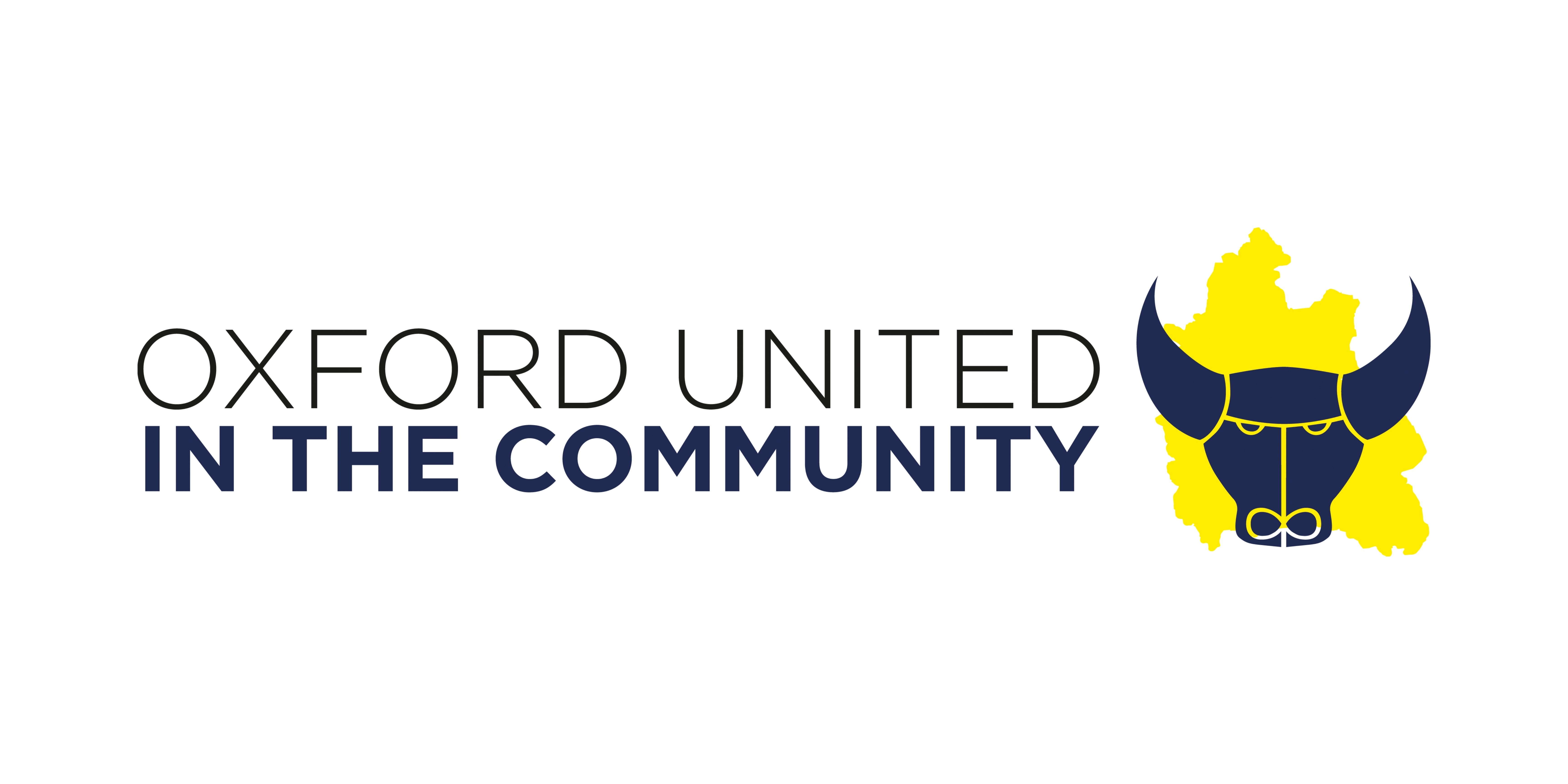 Recently Christopher Lowes, Head of Charity at Oxford United in the Community, shared his thoughts at the start of the new year , looking back on 2021 and sharing some plans for 2022.
Within that post, Chris mentioned we would be sharing more about the "Oxfordshire – A Community United" strategy in relation to the charity's operational expansion across Oxfordshire.
As promised at the launch of the strategy, OUitC is increasing the charity's social impact and geographic operations across Oxfordshire in support of the whole of the county's communities.
A Successful Pilot Phase
To rigorously test the proposed operational model, and thanks to support from the Step Change fund, OUitC established a pilot "town spoke" in Banbury in the first quarter of 2021.
Due to ongoing Covid-19 restrictions, our initial activities were virtual, which made new engagements with local people quite challenging, but the team were still able to build valuable local relationships and connect with many young people as part of the programmes.
Early in 2021, we established a key strategic partnership with grassroots football club Easington Sports FC and since then have worked on a range of football and community-based projects such as the Women's Football and Wellbeing sessions in partnership with Oxfordshire Mind and BBC Radio's Kit out the Nation campaign, collecting sporting equipment to donate to local schools and organisations.
We jointly launched a new holiday camp programme, running three weeks in the Summer and a week in October half term which have been very well attended and have established a sustainable income stream to help Easington Sports FC and OUitC offer even more activities and resources for local people.
There will be a three-day camp during February half term and more to come throughout 2022.
This key partnership has enabled OUitC to launch a range of programmes and activities in Banbury supporting local schools such as William Morris Primary School, St Mary's C of E Primary School and Bishop Loveday C of E Primary School, with Premier League Primary Stars and wrap-around activities and community-based sessions such as Premier League Kicks , held at The Hill Youth and Community Centre and at North Oxfordshire Academy, working with local partners Banbury Youth and Community Enterprise, Thames Valley Police and Cherwell District Council, to name but a few.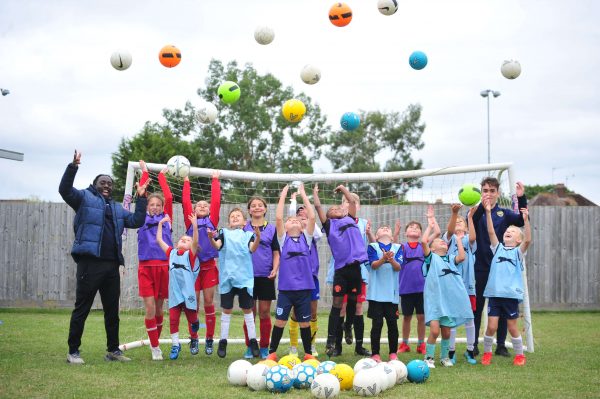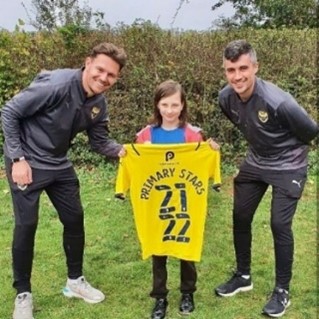 Good Progress in Banbury – That Is Just The Start!
Since beginning the pilot in Banbury a year ago, the OUitC team have engaged with hundreds of people across the Banbury community, children, young people, and adults alike.
One area we are still developing is our partnership's work to support and connect older people, but there are exciting developments planned for this year, including a six-month physical activity programme for the over 50s supporting residents of the "Brighter Futures in Banbury" programme area, funded by Cherwell District Council.
We are working to renew the Premier League funded programmes for another three years and further funding has already been secured and more is being actively worked on which will see many of the initiatives in Banbury continuing and expanding, as well as the activities to connect older people, address issues related to the most disadvantaged families and to create employment opportunities for local residents.
This approach is very much one which allows the charity to increase its activities whilst allowing the local community to access resources to sustainably maintain those already established, accessing funds to set up infrastructure, employing local coaches to deliver local sessions, up-skilling teachers to continue to deliver high quality PE lessons and helping people build confidence and establish crucial and potentially life-changing patterns of physical activity to make them happier and healthier.
It also means that a good part of funding secured and income generated locally, is being spent with local community resources (such as Lock 29 where we held a team strategy day for all of the charity's full time employees) and is being invested back into local organisations and community resources, helping to create a stronger local economy and more resilience within our grassroots partner and other local organisations.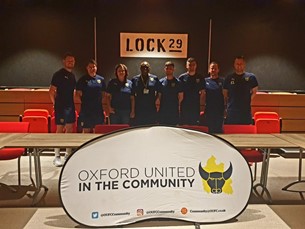 We are delighted that all of this has come from OUitC's engagements in Banbury, despite massive challenges due to Covid-19 and would like to thank everyone in Banbury for their welcome and participation over the last year.
Where Next in Oxfordshire?
Given this success over the last year and the effectiveness of the partnership model with ESFC, OUitC's board & management, after a great deal of analysis and consultation with partners and stakeholders across the county, have now decided which towns will be the next "town spokes" for 2022.
The plan is to engage in three new towns during this year with a further six during 2023, if the required resources are secured to do so.
The exciting news is that the first town we will be setting up operations in is Abingdon in the Vale of White Horse district.
We have been working for some months with a number of local groups and organisations to prepare for more formal interactions in South & Vale and we know there is a need to support young people and to provide additional activities for sport and well-being in the area.
We will now be looking very quickly to establish a partnership with a local grassroots football club, as the key foundation stone for the new town spoke, mirroring what has been done in Banbury with Easington Sports FC.
In addition, the decision has been made to initially consolidate OUitC's operations in two of the districts and so the second town where we will be engaging is Bicester within the Cherwell district to build on the progress made in Banbury and existing relationships and new ones that are strengthening with partners in Cherwell, including Cherwell District Council.
Finally, again to concentrate operations in a specific district, we have selected Didcot as the third and final town for town spoke status in 2022.
This is based on existing relationships, requests to move into Didcot to work with partners who we already know and also due to the expansion of the town, which is growing very quickly, creating opportunities but also an increasing need for services supporting, in particular, young people and more widely, the health and wellbeing of all residents.
Whilst the development of OUitC's operational network will roll out in the order suggested above, we are working simultaneously on developing all three new town spokes.
Grassroots football clubs who are ambitious, have a desire to create more connections with their local communities and which want to create more positive social impact are what OUitC will be looking for when establishing these partnerships, along with facilities which can be shared in operationally delivering community-focused programmes.
This is not just about increasing the number of people playing football, it is about building on local strengths and assets to create more sustainable grassroots community organisations which can be at the heart of the local community for the foreseeable future, harnessing the power of football to positively impact people's lives.
If you are involved with such an organisation in one of these towns, have your own playing facility and building / clubhouse as well as an ambition to develop the community outreach and community focused work that your organisation does, and are interested in potentially partnering with Oxford United in the Community, please contact Christopher Lowes [email protected] Head of Charity and we will organise a conversation about the business model and the way that we have successfully worked with Easington sports FC in Banbury.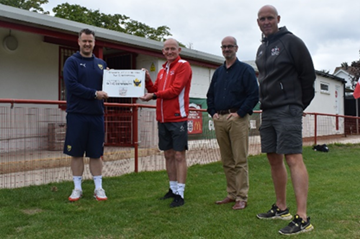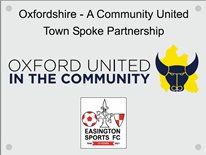 The Management Committee contacts we have at ESFC have kindly offered to provide testimonials from their perspective to explain how the process has worked and what positive benefits they have seen so far.
Clearly, if other types of organisations would like to contact OUitC about potential opportunities to work together, we would also welcome them getting in touch in the same way and we will try to speak to everyone before the end of Q1 2022.
We look forward to working with you as we build the next phase of "Oxfordshire – A Community United".
Tim Tarby-Donald
Interim Head of Charitable Activities
27th January 2022
Newsletter
Sign up to the OUitC newsletter today to receive the latest news, events, information and offers directly to your inbox.