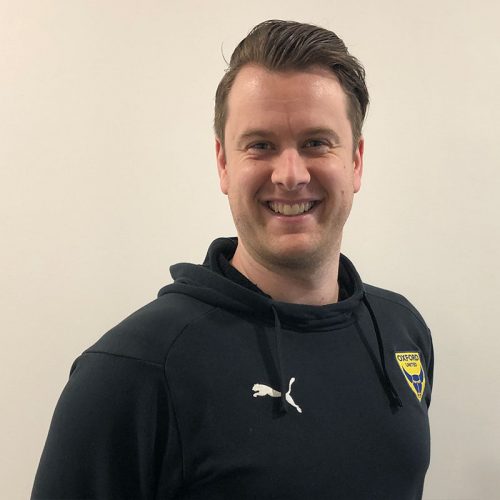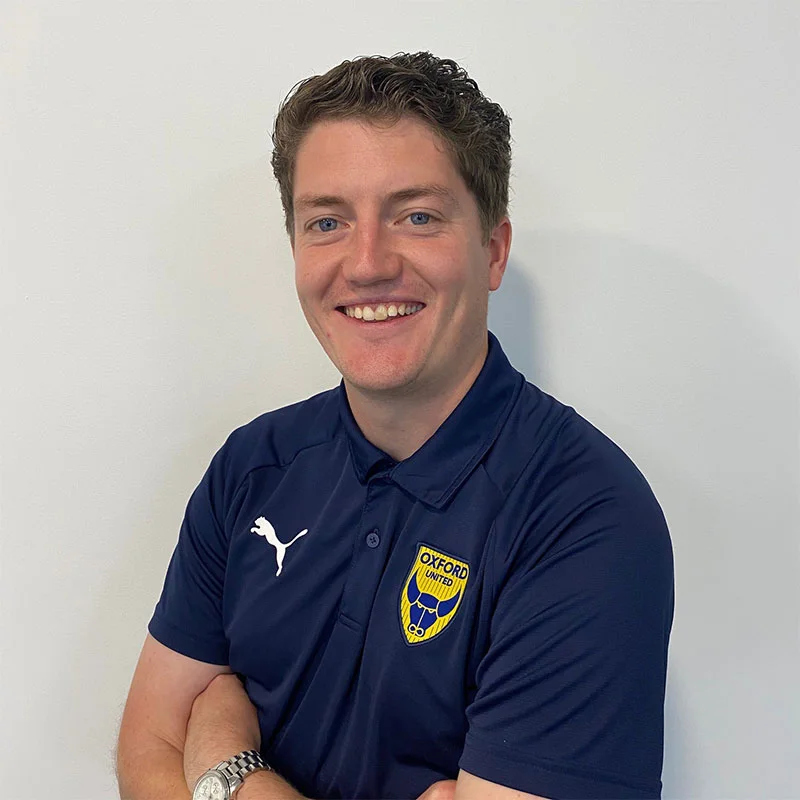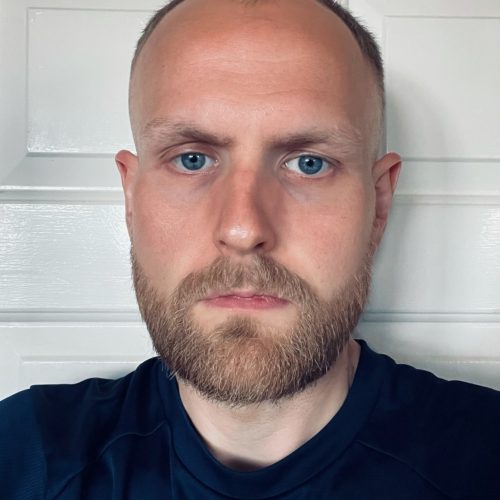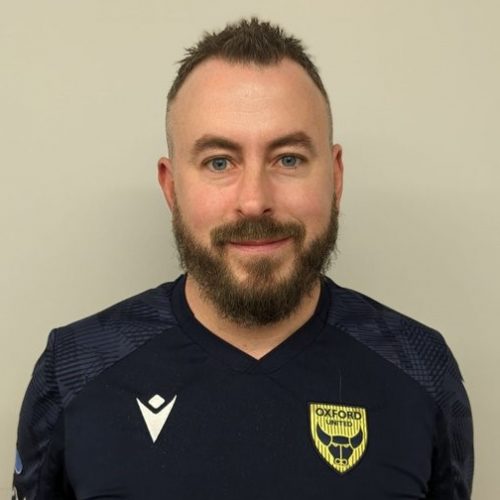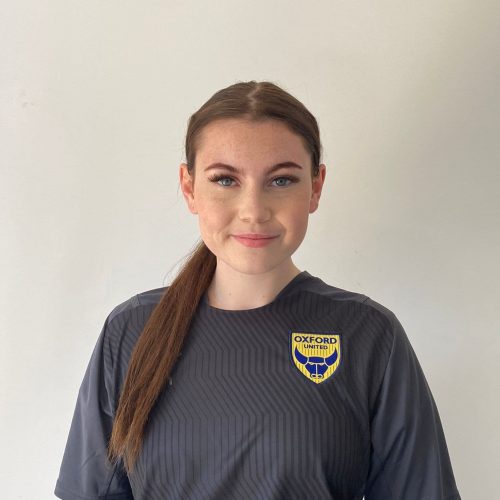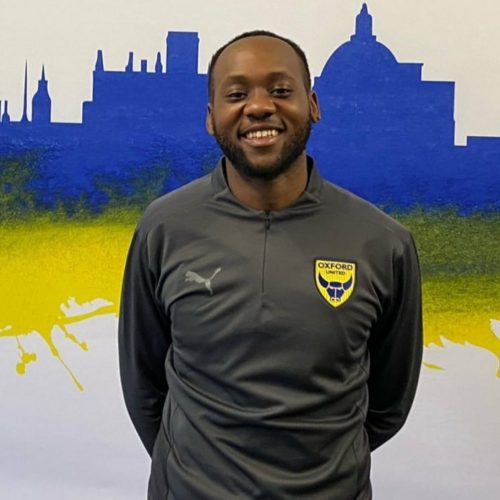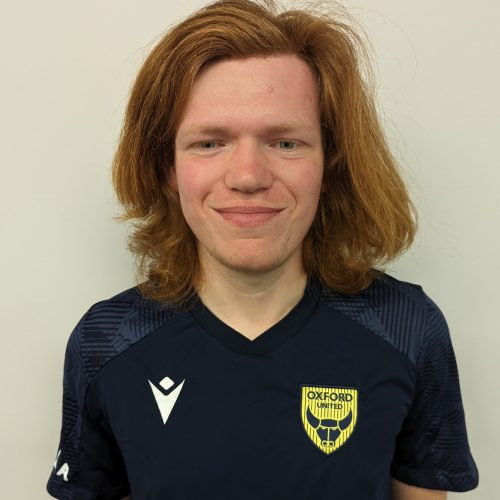 Head of Charity & Designated Safeguarding Lead
Christopher Lowes
Appointed in January 2018 as Head of OUitC, Christopher has been instrumental in optimising its social impact across Oxfordshire with a range of provisions catering for a varied range of abilities and needs for people from 2 years old to 92 years old.
As head of the charity, Christopher leads on the strategic development of OUitC to maximise its impact and reach across Oxfordshire.
He also undertakes the duties of Designated Safeguarding Lead and the Health and Safety Officer
Development Centre Manager
Alex Blane
Alex is managing the Oxford United in the Community Development Centre, responsible for coaching of all age groups from U7's-U16's for both the boys and girls teams.
He has been in this role since December 2018 having previously been a Community Coach since 2010 on a part time and then full time basis.
As part of his role he also delivers After School Clubs, Lunchtime Clubs, Premier League Primary Stars PE lessons through which, at the start of 2020, he successfully completed his L3 NVQ diploma in supporting the delivery of physical education and school sport.
Social Inclusion Lead
Mark Thomas
Mark joined OUitC in March 2022 as the Social Inclusion Lead, having previously worked for OUitC as a sessional coach.
Mark will develop and manage a range of community-based projects whilst particularly ensuring participants who may previously have been socially excluded for a range of reasons are given access and opportunities to take part.
Mark will also lead the OUitC Premier League Kicks programme which uses the power of football and sport to inspire young people in some of the most high-need areas in Oxfordshire.
Mark is passionate about the part his role can play to deliver the OUitC strategy "Oxfordshire – A Community United"
Lead Community Coach
Rob Porter
Rob joined OUitC at the end of 2017 as a casual coach and in Jan 2023 was appointed as a full-time Lead Community Coach.
He oversees the running of OUitC holiday camps in different locations across Oxfordshire. It ensures participants are able to continue participating in football during the school holidays where physical, mental, and social well-being is catered for under OUitC supervision.
Rob also takes lead in the recruitment process of casual coaches who help with the multiple OUitC projects.
Health and Wellbeing Lead
Rebekah Stapley
Rebekah joined us at the end of May 2022, as a Health and Wellbeing Lead, after completing a degree in Sport and Exercise Science.
As part of her role within the OUitC team, Rebekah will be the forefront of all things health and wellbeing, inspiring a brighter, healthier community.
Also, Rebekah will oversee and manage an exciting new programme launching in Oxfordshire – Fit U's. Rebekah's role will include supporting adults in leading a healthier lifestyle, by delivering unique and exciting sessions.
Assistant Community Coach
Rama Said
Rama joined OUitC at the beginning of 2022 on the EFL Trust Kickstart Scheme, and was appointed as a full-time Assistant Community Coach.
He oversees the running of OUitC Life Chances  programme, which targets young people aged 11 – 17 particularly 14+, in the City of Oxford. OUitC's proposal would be to use sports and the influence of Oxford United to engage and inspire young people who may be displaying anti-social behaviours in their school-based life.
Rama also helps in other programmes within OUitC's, such as NCS, Premier League Kicks, Skill centre and Refugee sessions.
Premier League Primary Stars Manager
Cameron Hughes
Cameron joined the team in August 2022.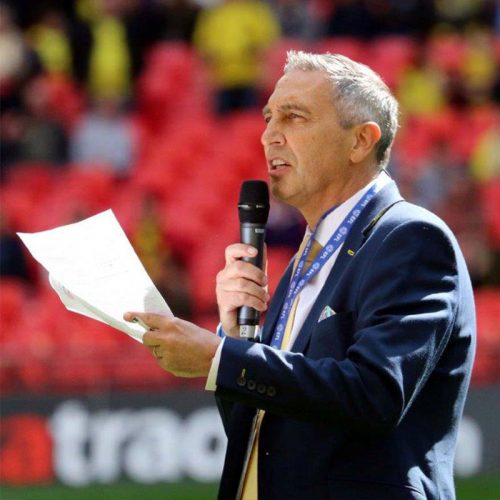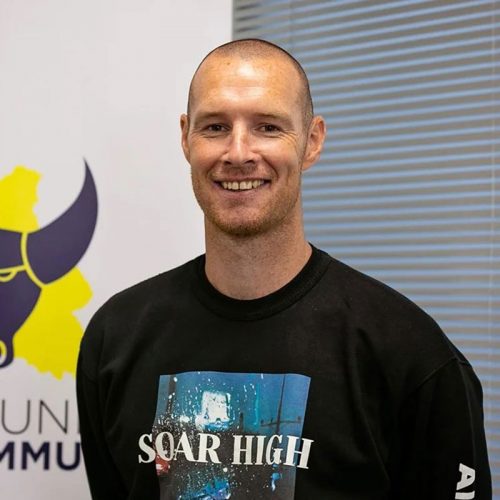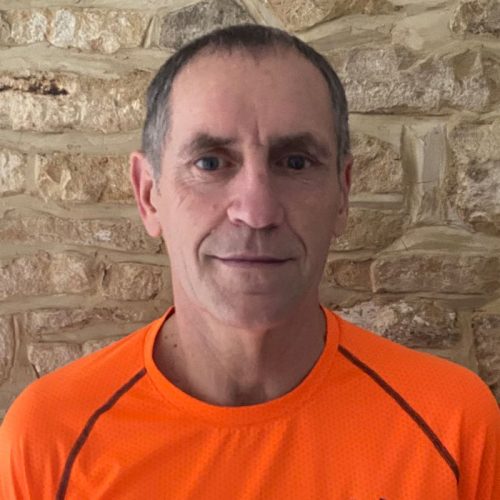 Patron
Peter Rhoades-Brown
The charity's longest standing Patron, Peter Rhoades-Brown, aka 'Rosie', played for Oxford United FC from 1984-89, making 142 appearances for the club and scoring 17 goals.
One of the pioneers of the community football initiatives of the late 1980s which became the football charities of today, Rosie is well known across Oxfordshire, not only as a club representative and match day compere, but equally to many who remember his coaching sessions in schools.
Rosie supports the charity in a number of ways, most notably hosting the monthly Manor Club get togethers monthly for the over 55s at the Cowley Social Club.
When the Manor Club was halted due to Covid-19, Rosie immediately offered to get involved in the Manor Club Extra online shows, both as an interviewer and alongside Malcolm Elias in episode two as they explained how the U's community programme was established in 1989. You can watch here: https://youtu.be/lNQMb8rpGFA
Rosie is currently OUFC's Business Development Manager in the club's Commercial Team.
Patron
James Constable
James Constable became the charity's second Patron in March 2019 as Oxford United in the Community celebrated its 30 year anniversary, featuring in the promotional campaign.
James, known as Beano, played for United between 2008 and 2014 and scored 106 goals, making him the club's all-time second highest goal scorer. As Patron, James shares his expertise and helps shape and support initiatives where appropriate, in particular being interviewed as part of the recent Tackling Loneliness Together project in the launch edition of Manor Club Extra which you can watch here: https://youtu.be/46z_oRryJnc
James said: "It was an absolute honour to have been asked to be Patron of Oxford United in the Community and I jumped at the chance. I've such fond memories of my career at Oxford and have so many friends there. Community is so important and football clubs have such an opportunity to engage and help people and I've always viewed it as a privilege and responsibility. Oxford United in the Community plays a vital role in supporting people in the county and I will be supporting the charity in any way I can."
Patron
Les Robinson
April 2019 saw Oxford United in the Community announce club legend Les Robinson as the third Patron of the charity.
Les, affectionately known as Robbo, played for United for ten seasons between 1990 and 2000 and is sixth in the list of the club's most appearances. He was club captain and made 459 appearances for the U's. In 2018 the club held a belated testimonial in recognition of his ten years' service.
Les is now Assistant Head of Education and Head of PE at Swalcliffe Park School, a school catering for boys with autism just outside Banbury. As Patron, Les supports OUitC's initiatives and gets involved where he can, including recently joining an Over 70s Virtual Coffee Morning to chat with a lucky fan and being the subject of the third episode of Manor Club Extra which can be viewed here: https://youtu.be/oIGgXEphCW0
Les said: "It was an honour to be asked to be Patron of Oxford United in the Community. Since my testimonial I've had the opportunity to re-engage with the club and the supporters and I've loved every minute."
"I've so many great memories of my career at Oxford and have so many friends there. The work in the community and schools is vital and makes such a difference. I'm looking forward to making a difference where I can."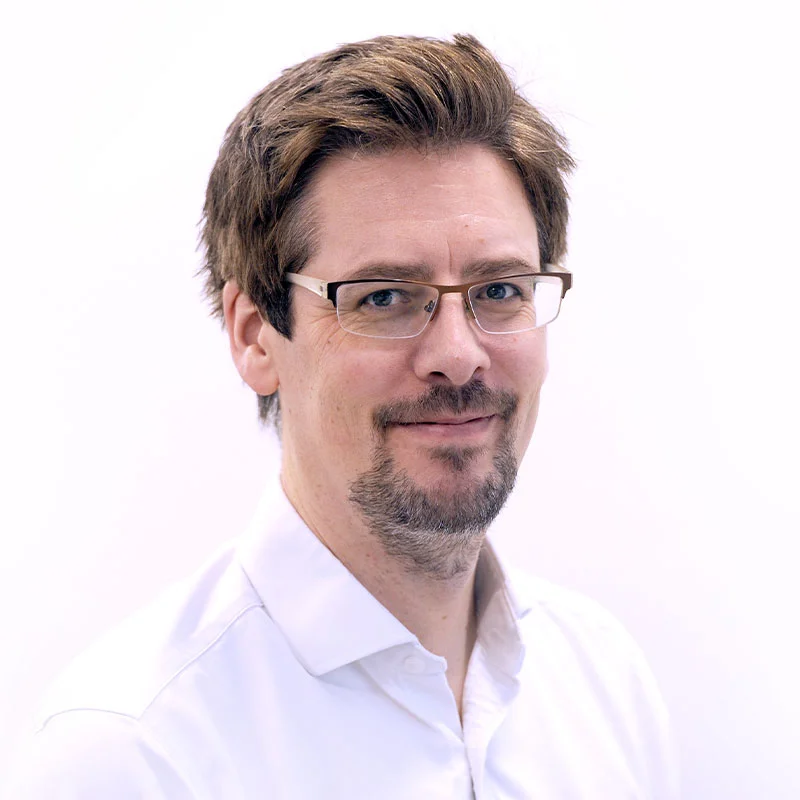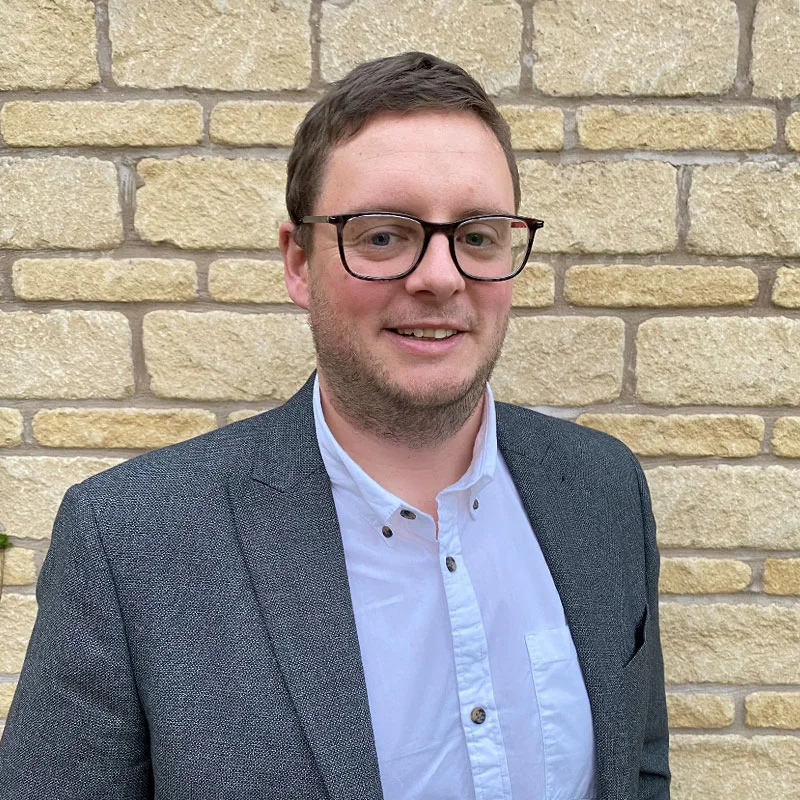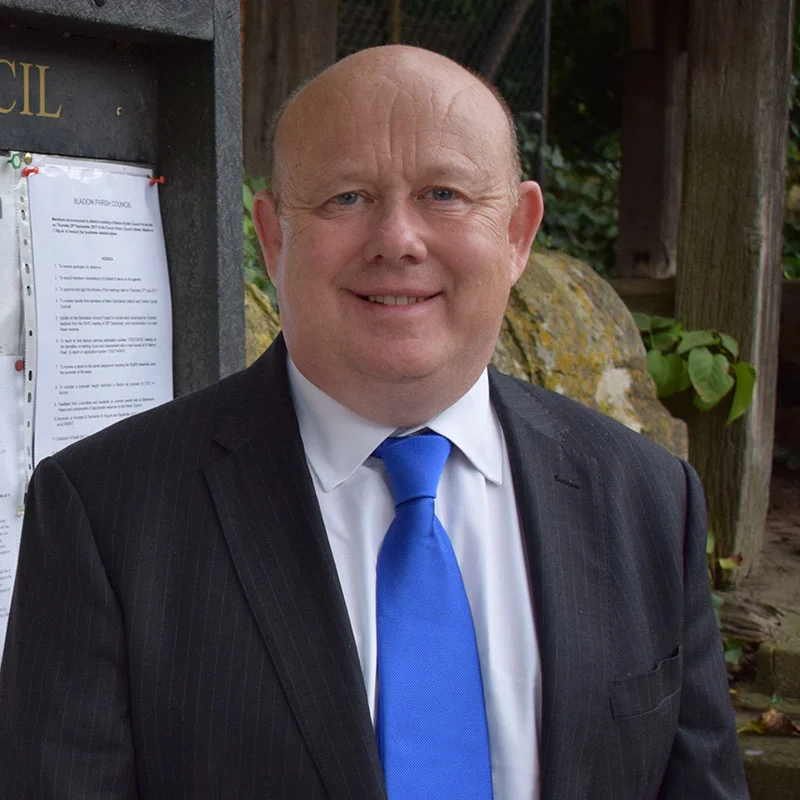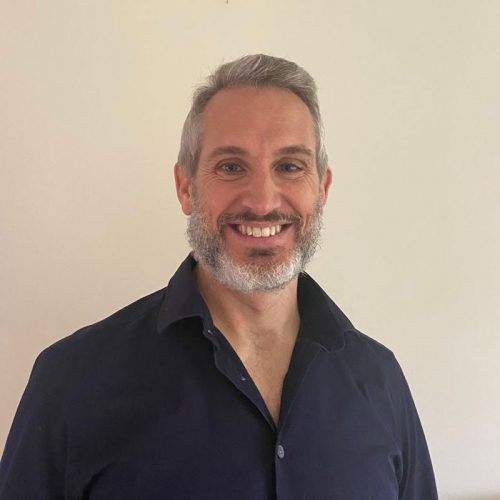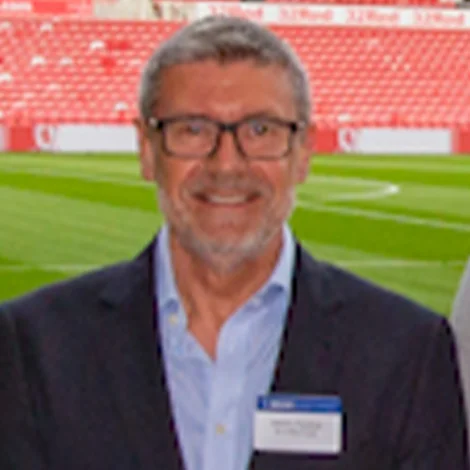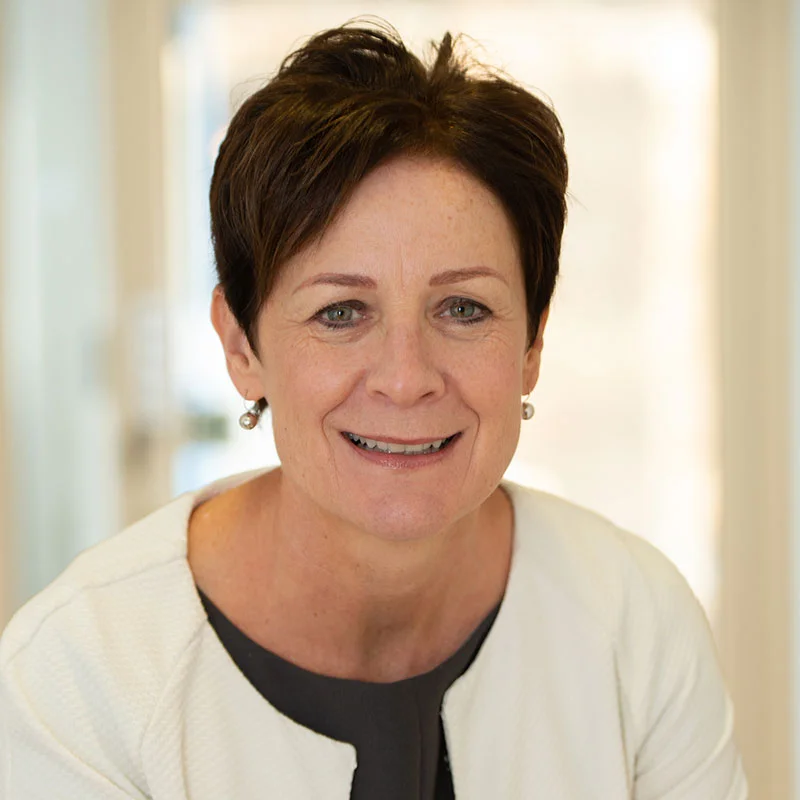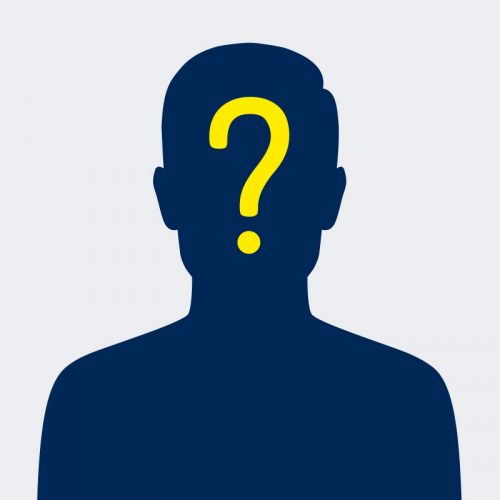 Vice Chair of Trustees
Greig Box Turnbull
Greig is the founder of Oxford based communications and PR agency Fortitude. He is a former director of Oxford City Stars ice hockey club, Managing Director of Oxford United and senior Mirror journalist.
Greig provides Oxford United in the Community with strategic counsel, plus commercial and communications support. A life-long Oxford United fan Greig is passionate about the charity and its important role in making a difference in the community.
Greig is a strong advocate of scaling our delivery of positive social impact work county-wide via strategic delivery partnerships to reach and help more people.
Trustee
Matt Everett
Matt has worked in sport, predominantly football, for over 15 years – including roles at Oxford United (twice!). He now consults for football clubs on their data management, systems and marketing initiatives and is a Co-Founder at ClubView – helping football clubs and leagues to be more financially sustainable.
Living in Oxfordshire since the age of 6, Matt has seen the impact the club can have across the county and joined the charity's Board of Trustees in 2018 to help further increase its impact in his home county. His aspiration is for the charity to help as many people who need it, young and old, and to grow their affiliation with their local club.
Lead Trustee for Safeguarding
Ian Hudspeth OBE
Ian is a retired small businessman, married with one daughter.
He has served at Parish, District, and County Council level, having first become involved in local government 20 years ago, serving as Chairman of Bladon Parish Council, and Cabinet Member for Health and Community Safety at West Oxfordshire District Council.
Ian was a County Councillor from 2005 to 2021, he joined the Cabinet in 2007 with responsibility first for transport, then for growth and infrastructure. In May 2012 he was elected Leader of Oxfordshire County Council, a position he held until he left the council in May 2021.
Ian watches Oxford United as often as his diary permits, including travelling to away games as far as Plymouth & Morecambe.
Ian believes the charity empowers and inspires OUFC's fans, their families, and their communities to fully participate, reach their full potential and achieve their dreams.
Trustee
Stuart Bradney
Stuart, his wife and 4 children have lived in Oxfordshire for over 10 years. He grew up in Oxfordshire before going to Cardiff for university and subsequently moving to London for work. Stuart continues to work in London and Oxford where he owns and runs an real estate finance brokerage and advisory business. His interests outside of family is business, sport and travel. He is a keen runner and cyclist and has undertaken a number of events for charity. The primary reason for Stuart's involvement in OUitC is to make a positive impact in the community in which his daughter and 3 sons live.
Chair of Trustees
Jeremy Faulkner
"Having spent close to half a century as a fan supporting Oxford United, I now enjoy the huge honour of holding the position of Chair of Trustees at Oxford United in the Community – our football club's own charity and an organisation focused on the local Oxfordshire community."
Before joining OUitC's Board, Jeremy spent four years in a previous 'role' aligned to OUFC, holding the position of Chair of OxVox, the OUFC independent fans group, with over 1000 members.
Jeremy's OxVox role and his current one at OUitC have both been on a voluntary basis, working with other like-minded and dedicated volunteers, determined to do good and he has found both a genuine pleasure and highly rewarding.
Jeremy's 'day job' is that of Chief Executive Officer for the Speciality Chilled Foods Group, comprising two companies, employing over 1200 people, with a combined turnover of over £120m and focused on supplying added value foods to the major UK supermarkets.
He lives in Harwell Oxfordshire, but spends a lot of time at his companies' locations on Teesside and in South Wales. He is forever on the road!
Jeremy is excited that Oxford United in the Community has big plans for the future and 'through the power of football' the Charity is continually developing new and exciting ways to positively improve the lives of people across our county.
He adds "We are always looking to do more – engaging with existing and potential new stakeholders, as well as flying the flag in our community for all things Oxford United. COYYs!"
Treasurer & Lead Trustee for Equality, Diversity and Inclusion
Kath Parker
Kath Parker has spent her entire professional career at Wellers and in that time has filled nearly every available role, from admin support to Managing Partner. Having now stepped away from running the firm, Kath is able to spend more time doing what she loves best, spending time with her clients in both Oxford and London.
She has also used the bonus of a bit more free time to act as Treasurer and Trustee for Oxford United in the Community. She has been involved with the charity for over three years now and is committed to seeing it grow and increase its impact on the local communities throughout the county. Hailing from Blackbird Leys, she is a season ticket holder at Oxford United and knows how much the local club can contribute to its local area.
"You can find me spending a lot of time with family & friends and watching or taking part in sporting events. My current ambition is to break my personal best parkrun time and having completed the Lands End to John O'Groats cycle route in 2019 I am also looking for the next big challenge."
Are You Our Next Trustee?
The Head of Charity and Chair of Trustees are always interested in hearing from people who would potentially like to support Oxford United in the Community by becoming a member of the Trustee Board and a Company Director.