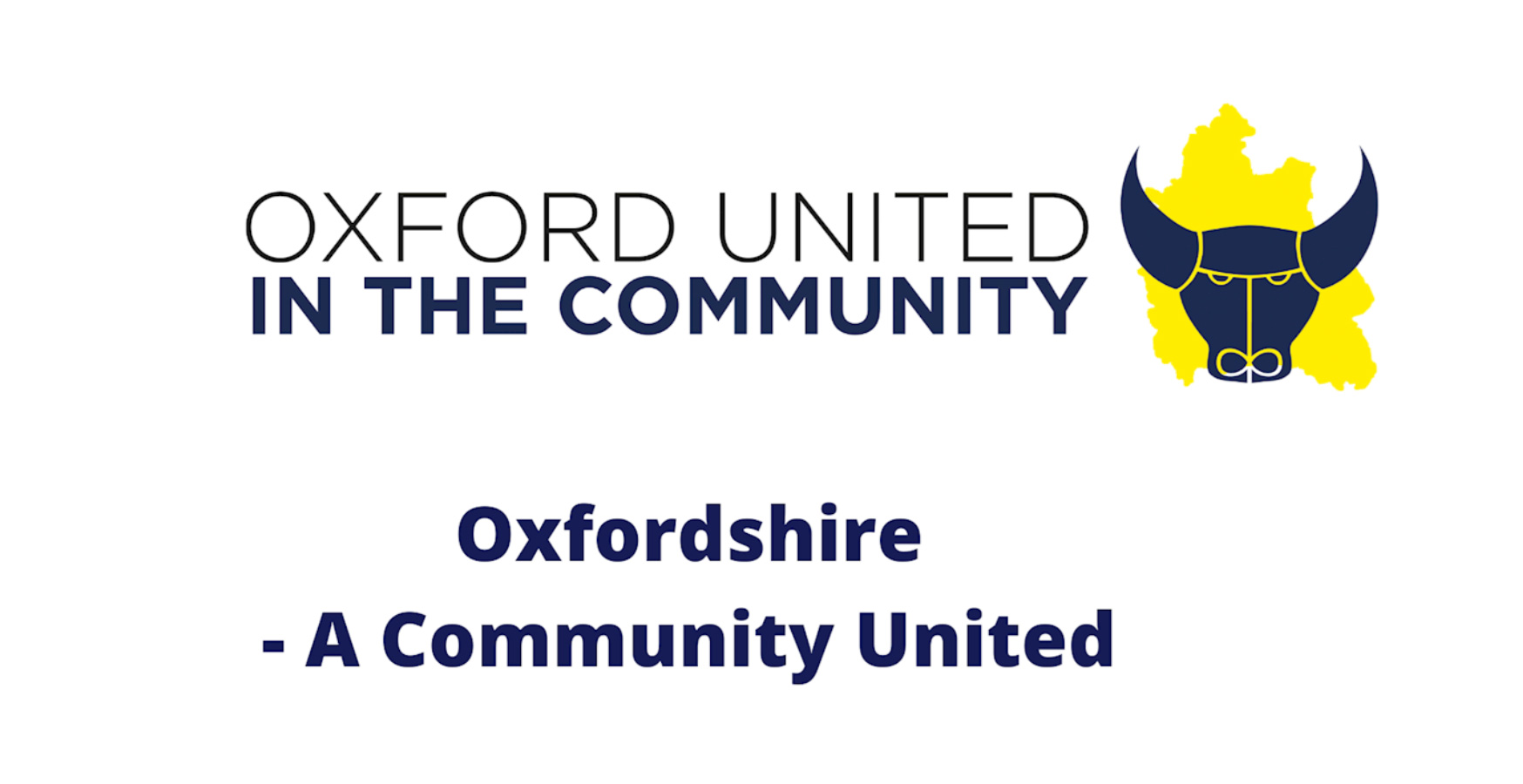 Community team to work across Oxfordshire
Oxford United in the Community today revealed its new vision designed to ramp up its scale of social impacts programmes across Oxfordshire.
It will see the official charity of Oxford United extend its social impact delivery to embrace all members of the community, targeting those aged '2 to 92'. It aims to provide every person in Oxfordshire with a positive connection via the football club and to inspire happier, healthier and better-connected communities.
Oxford United in the Community have partnered with charities and organisations to collaborate to deliver the vision. Founding partners include Oxfordshire FA, Active Oxfordshire, Oxfordshire Youth, Oxfordshire Mind, ARCh Oxfordshire and Aspire Oxfordshire.
The charity has created a 'Hub and Spoke' operational structure to deliver programmes in up to 15 of Oxfordshire's towns over the next three years.
Banbury has been selected as the pilot town and the charity has partnered with Easington Sports FC. It was made possible thanks to funding from the Step Change Fund – an initiative facilitated by Oxfordshire Community Foundation (OCF) that focuses on strengthening the county's charitable sector.
Chris Lowes, Head of Oxford United in the Community, said: "Our aim is to increase our positive social impact by scaling up our operational footprint across the whole of Oxfordshire to engage with people of all ages and backgrounds.
"It is designed to build on the strengths within Oxfordshire's communities via strong. partnerships, outreach and engagement. Overall, we want to ensure everyone can engage with the charity and football club positively daily. Our team will have programme-based objectives containing 'yellow threads' to connect their day-to-day work with the charity's overall vision and to maximise collaboration with our partners.
"This is an exciting time at the charity and the unveiling of our strategy follows a prolonged period of planning. The real work starts now, and we are looking forward to developing the charity's outreach from predominantly inside the ring-road to across Oxfordshire. It comes at a time when the need for increased support in communities has never been greater."
The vision was revealed at a virtual business event hosted by the Oxford Business Community Network. The charity team were joined by patron James Constable to outline the plans to members of the county's business community.
A new charity website, also funded by the Step Change Fund, was unveiled today as part of the development. It contains details of the work of the charity, upcoming programmes and how to get involved. Visit www.ouitc.org to learn more about upcoming events and how you can support the charity's new strategy.
The charity is looking to work with Oxfordshire businesses to help it deliver its new mission. Businesses can get involved by providing work or training opportunities, becoming a corporate partner, or volunteering and fundraising.
Those interested in partnering with Oxford United in the Community should email [email protected] for further information.
Newsletter
Sign up to the OUitC newsletter today to receive the latest news, events, information and offers directly to your inbox.