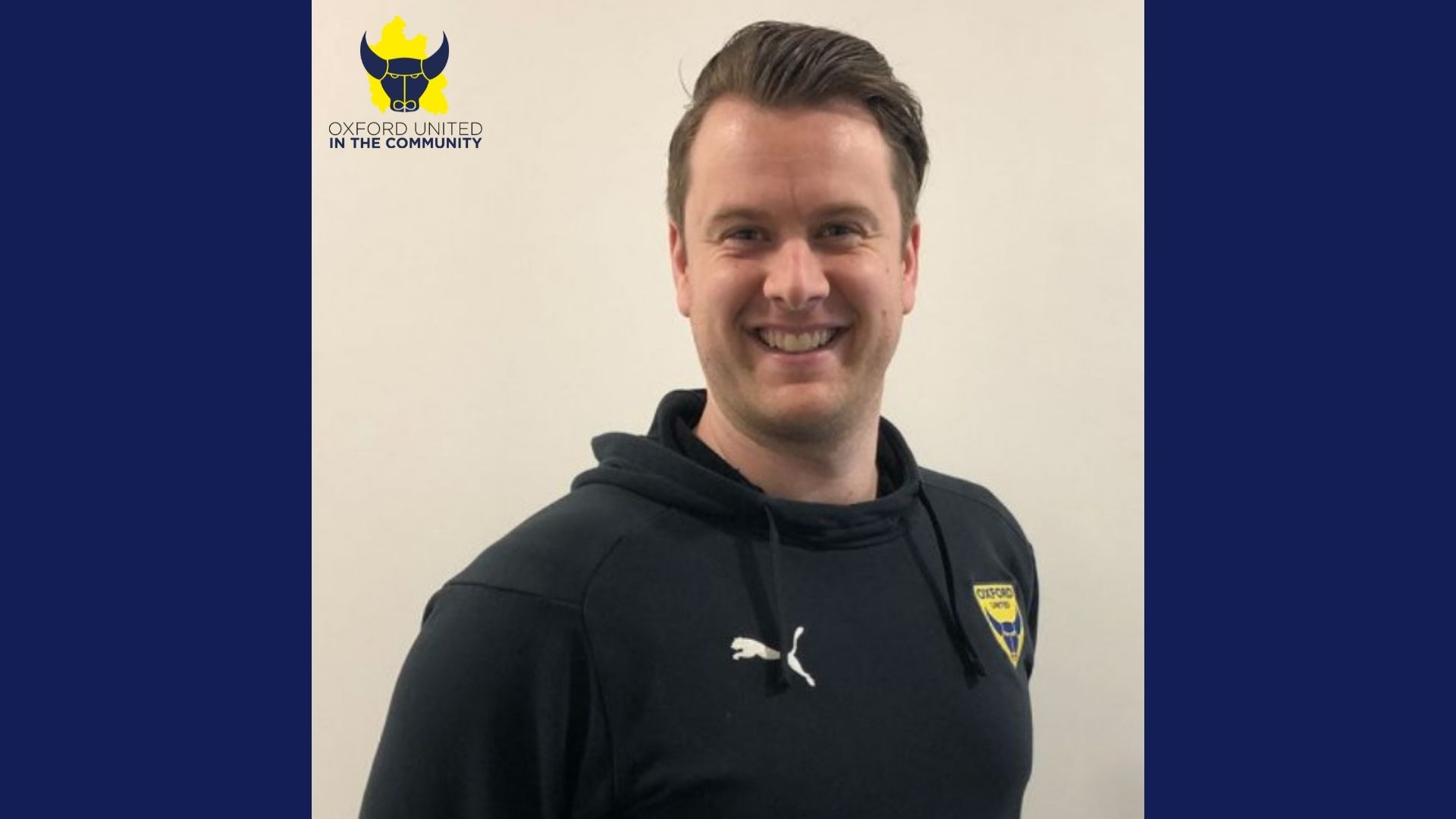 Chris Lowes, Head of Charity at Oxford United in the Community, reflects on a positive year of engagement and looks ahead to what's in store during 2022.
On behalf of everyone at Oxford United in the Community, I would like to wish our participants, partners, donors, funders, fundraisers, followers and friends a very Happy New Year.
Football and its ability to positively impact individuals and communities faced significant challenges throughout 2021. The ongoing COVID-19 pandemic means we continue to prioritise the safety of our colleagues and those we engage with.
It's still unclear what the Omicron variant means to England, but the uncertainties of the coming weeks should not mask our charity's achievements in the past 12 months and potential in the year ahead.
Last year, despite ongoing challenges, the Oxford United in the Community team delivered on our commitment to grow the charity's areas of operation and to connect more people of all ages, backgrounds and cultures across Oxfordshire.
We introduced new programmes, formed key local partnerships and strengthened our team to address important issues such as loneliness, creating opportunities for young people and providing physical activity for people of all ages, supporting improved mental health and wellbeing.
Of course, none of our work would be possible without the generosity of Oxford United's fanbase, our donors, funders and fundraisers. We are truly grateful to everyone who continues to support our cause.
So, looking ahead to 2022 – what's in store?
For more than 30 years, our work has supported thousands of people in the county to reach their full potential using the power of football. This will remain our core focus.
This year, we intend to upscale our engagement like never before through our strong community partnerships, social action projects and broader delivery.
Part of this delivery will stem from our 'Oxfordshire – A Community United' strategy we launched in March last year which plans to connect us with all members of the community via a 'hub and spoke' partnership model.
Already, our pilot 'spoke' town Banbury has proven a great success with the support of Easington Sports Football Club where our work is going from strength to strength.
We're soon going to be sharing the exciting news of town 'spokes' two, three and four to be added to our network in 2022 – look out for a dedicated blog about this in the coming weeks.
We've already added a new member to our team too via the Government's Kickstart scheme, which supports young people at risk of long-term unemployment into work and have vacancies for two more to start before the end of March. It promises to be an exciting year full of new opportunities.
In these uncertain times, it's important to look after and care for one another. Perhaps a New Year's Resolution to consider if you haven't yet decided.
Chris Lowes, Head of Charity, Oxford United in the Community
Newsletter
Sign up to the OUitC newsletter today to receive the latest news, events, information and offers directly to your inbox.