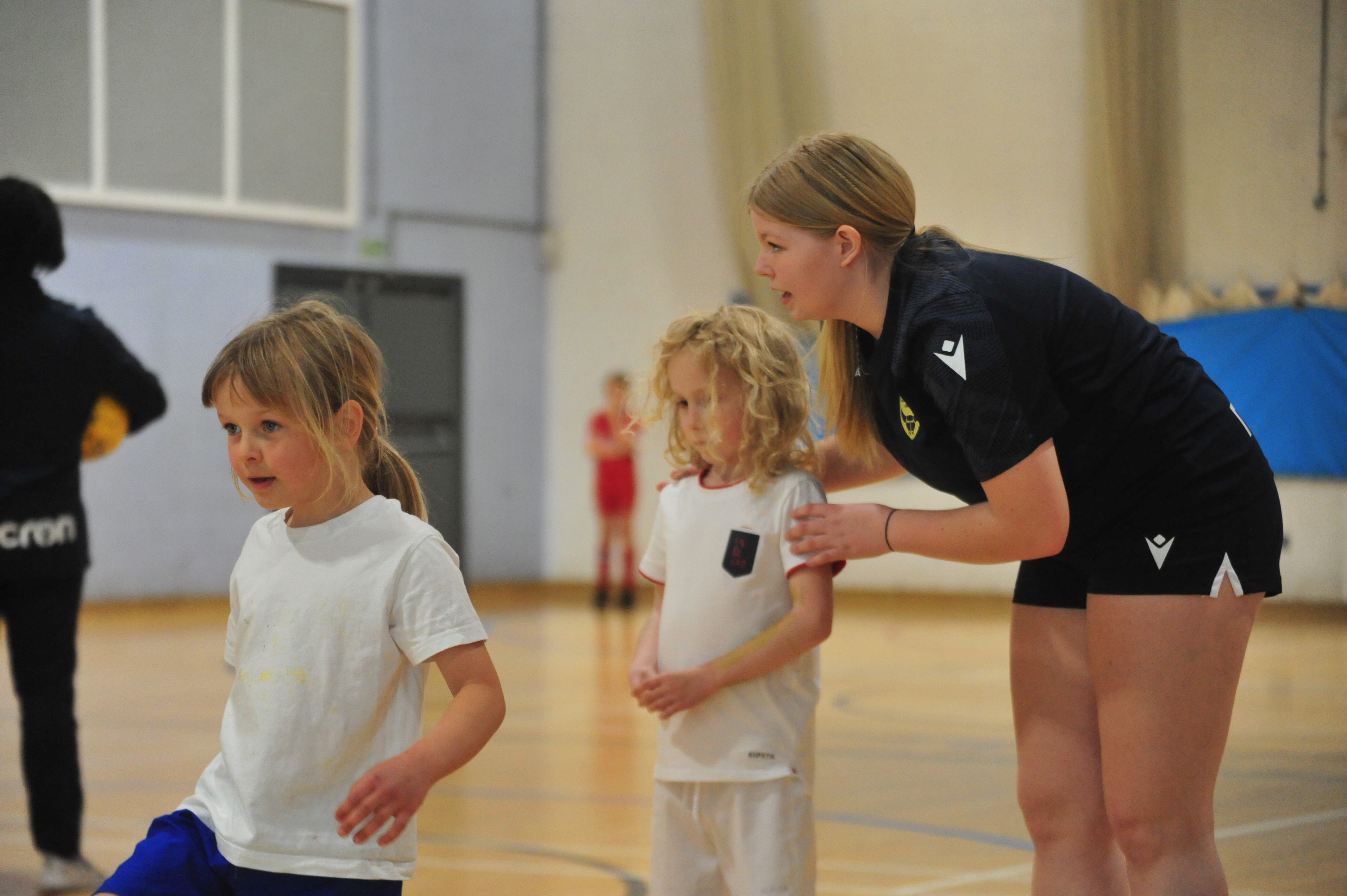 Two graduates of Oxford United in the Community's Development Centre are helping to inspire the next generation of female footballers via the charity's holiday camp delivery.
Jess Biggin and Amelia Davis accepted the opportunity to start their journey as coaches after playing their final Development Centre fixture this summer. The teenagers have worked closely with Lead Community Coach Rob Porter and Development Centre Manager Alex Blane by enrolling onto a series of leadership sessions.
It forms part of Oxford United in the Community's commitment to continuing to engage Development Centre participants once they have turned 16 and are too old to represent one of the squads.
Jess is completing a funded Introduction to Coaching Football course as part of her role and supported session delivery with the U7s boys and U10s girls Development Centre squads. She said turning her enthusiasm for coaching into a career is something she's considering.
"We've both loved our time in Oxford United in the Community's Development Centre," said Jess. "And when we found out there was an option to remain involved with the charity by starting our journey into coaching, we both jumped at the opportunity.
"Coaches can have such a positive impact on participants regardless of their skill level or experience. It's a career that interests both of us so developing our knowledge of coaching by working with the team and supporting their holiday camp delivery has been a great experience for us.
"There are challenges we didn't consider such as how coaches keep all members of a group focused at the same time. Oxford United in the Community has been great at slowly building our confidence and responsibilities and we're very grateful for the opportunity."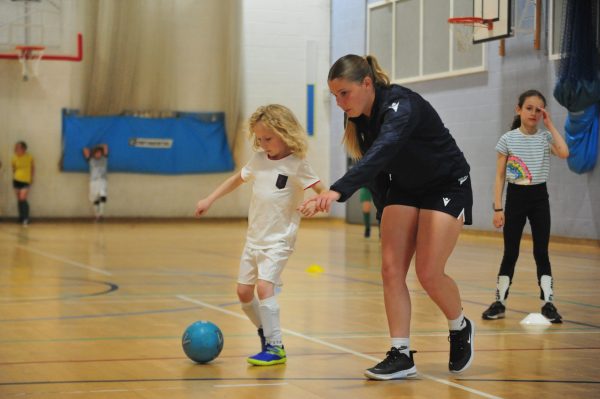 Amelia meanwhile has inspired more girls living in Oxfordshire to play football in a formal setting via female only holiday camps.
She said: "It's amazing to see how invested people are in women's football. Supporting as many girls as possible to play in an organised environment is something I'd love to do when I'm older.
"There are so many careers and pathways into women's football now and working with Oxford United in the Community has been a great experience."
Rob Porter, Oxford United in the Community's Lead Community Coach, added: "Jess and Amelia have demonstrated a real enthusiasm for taking their coaching knowledge to the next level during their time within our Development Centre.
"We are broadening ways to create additional opportunities for programme participants so they can build positive aspirations for their futures.
"Supporting the next generation of coaches via a structured development programme plays an important role in fulfilling this vision and we look forward to continuing our engagement with Jess and Amelia this summer."
Spaces on Oxford United in the Community's summer holiday football camps at The Oxford Academy in Littlemore and at Easington Sports FC in Banbury are available to book now by clicking here.
In addition to existing mixed sessions, three female only camps will operate at The Oxford Academy. Full details of all camps and timings is available here. Further information about Oxford United in the Community's Development Centre can be viewed via www.ouitc.org
Newsletter
Sign up to the OUitC newsletter today to receive the latest news, events, information and offers directly to your inbox.