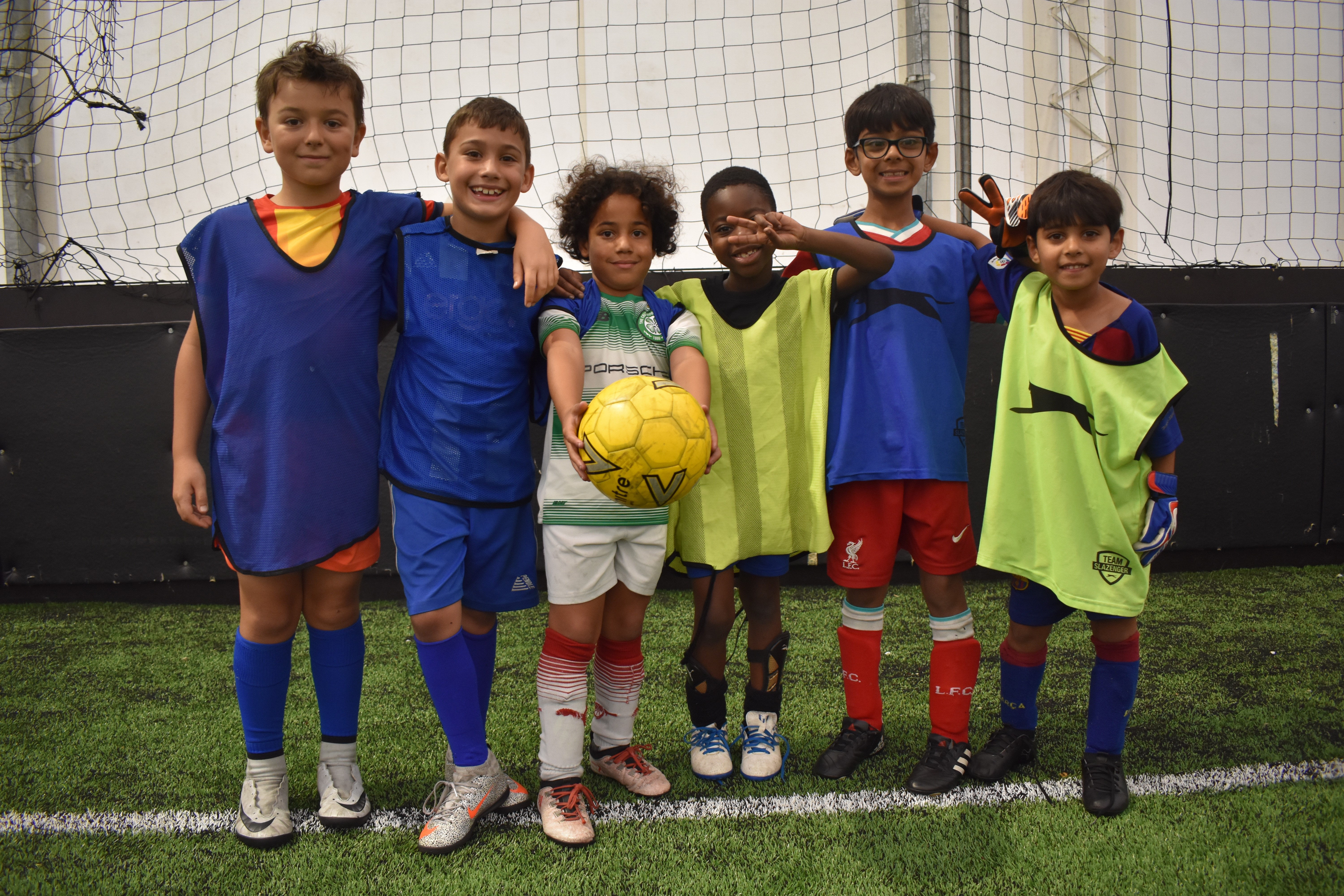 At Oxford United in the Community we run Holiday Camps throughout the school holidays, offering courses which help inspire youngsters to improve their health and wellbeing, along with their technical ability of playing football.
The activities aim to develop respect, sportsmanship, fair play, teamwork and discipline within a safe, engaging environment.
These courses take place in a safe and fun environment, mixing fun sessions with skill-based activities.
The charity's coaching staff are fully FA qualified and have up to date qualifications including safeguarding, first aid and DBS checks.
These courses give players a stage for them to showcase their skills on and give themselves a path to progress into one of our development centres if we feel they have outstanding characteristics.
Courses usually run Monday to Friday (except Bank Holidays) from 9am to 3pm.
The day consists of a warm up, activities based around particular skills (passing, turning, dribbling, shooting etc) and 'mini matches' in the afternoon.
Sessions are suitable for boys and girls of all abilities from 4 to 13 years of age.
Where available, courses may receive a player visit from the men's or women's first teams.
Sign up to our newsletter here so you don't miss any new holiday courses.
What to bring on the day?
Football Kit, Shin Pads, Football boots and trainers, packed lunch, plenty to drink
For any further information please email [email protected]
Sign up to our newsletter here so you don't miss any new holiday courses.
Newsletter
Sign up to the OUitC newsletter today to receive the latest news, events, information and offers directly to your inbox.