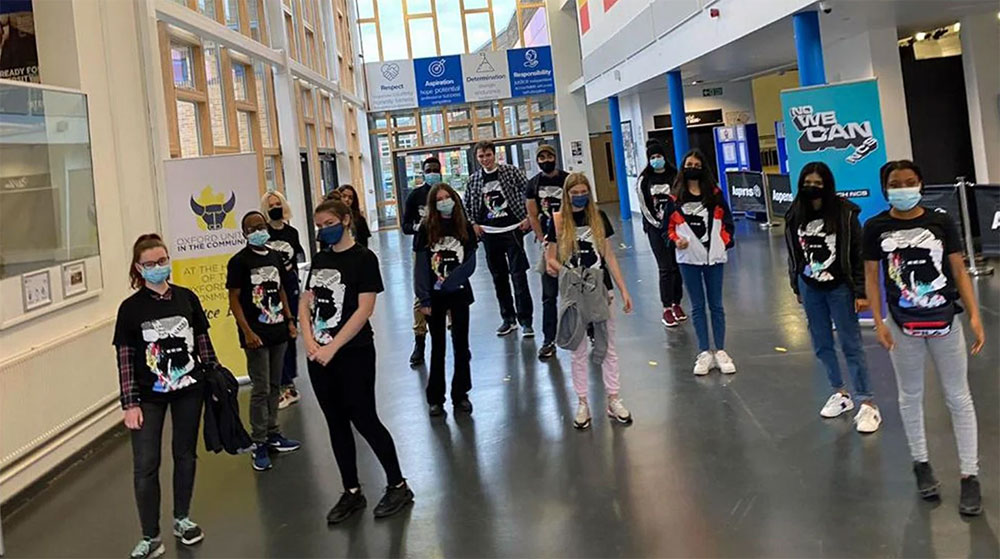 Community team helping spread another important message
Oxford United in the Community partnered with Thames Valley Police's Violence Reduction Unit to work with teenagers on creating a hard-hitting campaign to help combat knife crime in the county.
As part of the charity's National Citizen Service (NCS) programme a group of 14 boys and girls aged 16 and 17 underwent a series of workshops designed to help them improve their understanding of their local community and their ability to improve it through the power of social action projects.
The programme included a workshop with PC Russ Massie from Thames Valley Police which focused on knife crime, stop and search and community engagement. This helped them produce material addressing knife crime and young people's perceptions.
PC Massie's workshops focused on knife crime and young people's perception of violence. The team were then asked to create content for a Thames Valley Police campaign aimed at cracking down on knife crime. It forms part of Operation Sceptre a national campaign to reduce knife crime.
The teenagers developed several project ideas for Operation Sceptre including creating leaflets, designing a slogan, and recording a podcast. They were also were treated to a series of social action workshops and skills building exercises across the half-term week at The Oxford Academy School in Littlemore. They included a session by Oxford United in the Community partner Aspire Oxfordshire who delivered a workshop on employability. Topics included CV development and interview skills. Director of BMR Health Ann Marie Robinson, the wife of U's head coach Karl, also delivered a workshop on mental health.
Chris Lowes, Head of Oxford United in the Community, said: "The week was a great success and the skills the youngsters learned will have an on-going positive impact.
"This was also the first project delivered via our newly formed partnership with Thames Valley Police and represents a significant step forward in our strategy to deliver more social impact in our community. Empowering youngsters to help encourage others not to use knives has been proven to be an effective tool in reducing knife crime and we look forward to working on similar important projects in the future.
"NCS programmes are a great way to help youngsters establish a clear idea of what they want from their future by completing independent challenges that improve confidence, leadership, teamwork, and presentation skills."
PC Massie said: "At Thames Valley Police we are committed to doing everything we can to tackle serious violence – particularly knife crime – and work hard with organisations to keep people safe.
"Our work with Oxford United in the Community is vitally important to help young people understand why some people choose to carry weapons or become involved in violent behaviour and how we can put an end to it if we all work together. I was impressed by the youngsters' early ideasfor their social action plans and look forward to seeing the full work as part of the national Operation Sceptre campaign."
Aled Newton, NCS Programme Manager at Oxford United in the Community, added: "I am extremely proud of all the young people who took part in our Autumn Programme. They spent their half-term forming new friendships, developing key skills and making a real difference in their local communities via social action projects. There is no doubt that these programmes positively contribute to young peoples' personal and social development which will stand them in good stead for the future."
Oxford United in the Community launched the NCS programmes this year in partnership with the EFL Trust thanks to government funding. OUitC is Oxford United's official charity and helps inspire people to achieve their potential and improve their health and wellbeing via the power of football. Last year it engaged with more than 5,000 people in Oxfordshire.
Newsletter
Sign up to the OUitC newsletter today to receive the latest news, events, information and offers directly to your inbox.