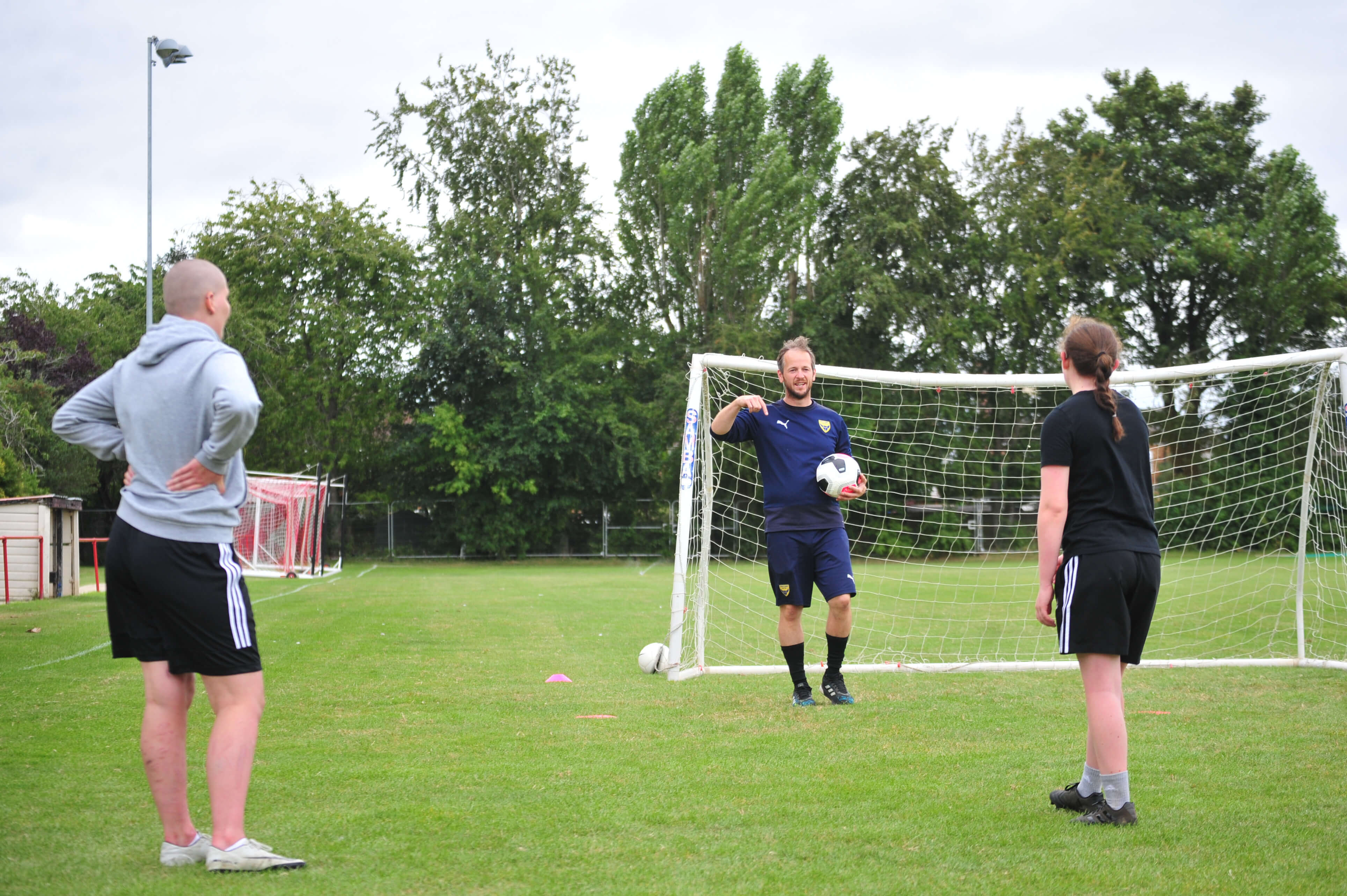 Oxford United in the Community handed out free matchday tickets to participants on its countywide wellbeing projects to mark World Mental Health Day.
Tickets were distributed to attendees at the charity's social female football and wellbeing sessions at Easington Sports FC as well as those taking part in Wellbeing Workshops at Wheatley Park School and Meadowbrook College.
It means they can attend an Oxford United game of their choice during the club's 2021-22 campaign as a thanks for their positive engagement and development via our physical and mental wellbeing sessions.
The tickets were handed out to mark World Mental Health Day, which this year followed the theme 'Mental Health in an Unequal World' and aims to raise awareness of mental health issues around the world.
Colin Williams, Premier League Kicks and Youth Services Coordinator at Oxford United in the Community, said participants cannot wait to get pitch side and cheer on the U's.
He added: "After months of being isolated due to the pandemic, it was great for people to have the opportunity to reconnect with members of their community via our supportive football-based sessions this summer.
"To watch people form friendships, develop new skills and increase their confidence through the power of football helped underline the impact our work has across Oxfordshire.
"We were delighted to present matchday tickets to participants who have engaged with the community team this summer and look forward to welcoming them to the Kassam Stadium very soon. For many, it will be the first time they attend an Oxford United match and we are looking forward to welcoming them."
Among those to receive free tickets is Sophie McCrystal. Sophie attended each of Oxford United in the Community's free-to-attend supportive football sessions this summer delivered in partnership with Oxfordshire Mind and Easington Sports FC.
She said: "Supportive football sessions have been a great way for me to meet new people and develop my playing ability.
"I've found that football combined with our activities with Oxfordshire Mind has made it incredibly easy for everyone to connect and speak openly with each other. Everyone has sourced new confidence concerning how we communicate with each other, and football has been a significant part of that.
"I cannot wait to cheer on Oxford United at a game very soon."
Chris Lowes, head of the charity, added: "Providing every person in Oxfordshire with a positive connection with the football club is a core part of our values at Oxford United in the Community.
"It's proven that football has the capacity to bring people together regardless of if a person's involvement is at the local park, in an organised environment or simply watching a game on the terraces each Saturday afternoon.
"We're grateful to everyone who has attended our multiple wellbeing sessions this summer and hopes their matchday tickets help inspire further development and success both on and off the football pitch."
Oxford United in the Community is Oxford United football club's official charity and helps inspire people to live happier and healthier lives in better connected communities via the power of football.
Further information about the charity is available via its new website – Oxford United in the Community | Charity, Programmes, Courses (ouitc.org).
Newsletter
Sign up to the OUitC newsletter today to receive the latest news, events, information and offers directly to your inbox.