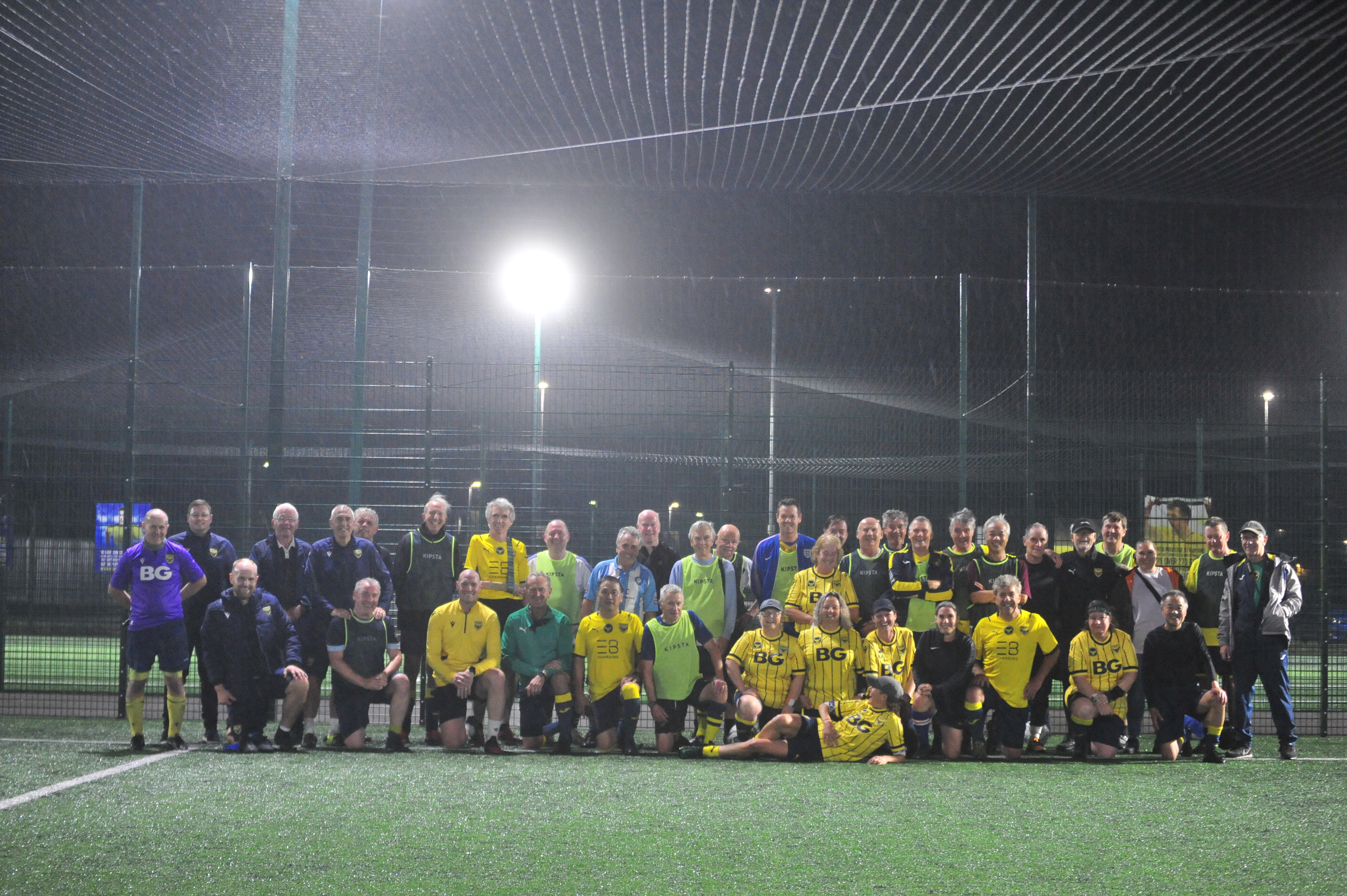 Scores of walking footballers raised hundreds of pounds by hosting a multi-team tournament at Oxford United's training ground to celebrate the life of club legend Joey Beauchamp.
Organised by Oxford United Walking Football Club and Oxford United in the Community, the event attracted six teams who collectively raised £1,344 for the Joey Beachamp Foundation.
The Foundation was established following Joey's passing last year and will fund the delivery of mental health and wellbeing focused programmes.
Players were joined by Oxford United in the Community Patrons Les Robinson, Peter Rhoades-Brown and James Constable who took part in the round robin tournament while Joey's immediate family watched on from the touchlines.
A selection of United's first-team players including Ed McGinty and Mark Harris plus Academy players Kasway Burton and George Franklin were also pitch side to meet players before the tournament started.
Mark Thomas, Social Inclusion Lead at Oxford United in the Community, said: "Joey remains a huge favourite among fans, and it was our pleasure to help raise important funds in support of the foundation which has been set up in his honour. Thank you to the Walking Football Club for their fundraising efforts for this cause.
"Working collaboratively with Oxford United – and on this occasion Oxford United Walking Football Club and our Patrons – is key in providing the best experiences to inspire happier, healthier and better-connected communities.
"Matches were well-contested and there were a selection of eye-catching goals which Joey himself would've been proud of. Funds raised will make a key difference locally to mental health and wellbeing programmes which will aim to bring the best out of individuals by harnessing the power of football."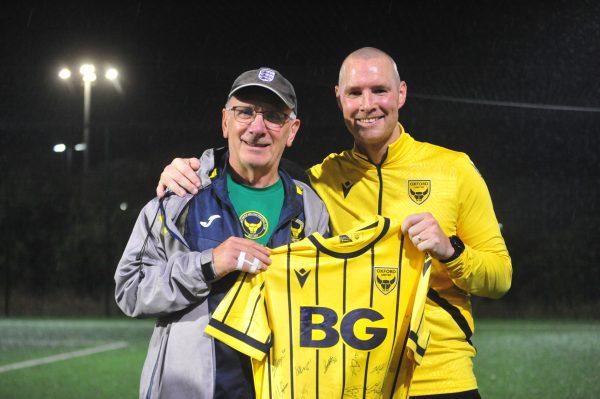 Andy Murray of Oxford United Walking Football Team was one of the event's key organisers.
He added: "Everyone was so pleased to see Les, Peter and James pitch side to not only support the tournament but also take part.
"They haven't lost their competitive edge and sharing the pitch with some of the club's most respected players was a real thrill for our members.
"It was a nice surprise to welcome a selection of first-team and academy players too who were really enthusiastic and keen to get involved. To spend time with them outside the pressures of the professional game was a real treat and we'd like to thank all concerned who supported the event."
Further information about Oxford United in the Community and its work to inspire happier, healthier and better-connected communities by harnessing the power of football is available via www.ouitc.org.
Newsletter
Sign up to the OUitC newsletter today to receive the latest news, events, information and offers directly to your inbox.