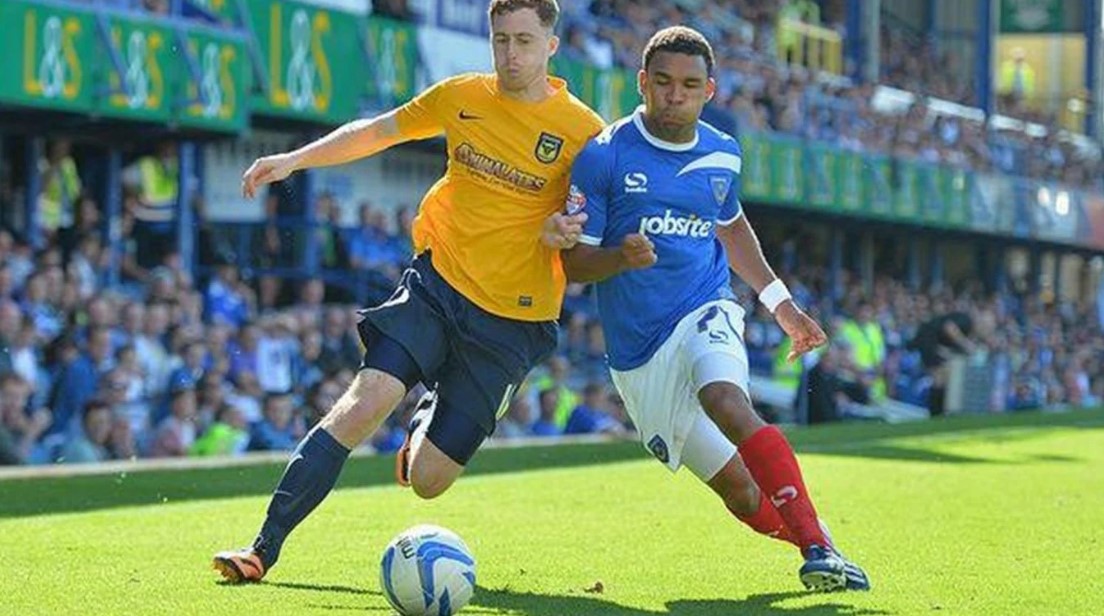 Slough Town player-manager and former U's midfielder Scott Davies will headline Oxford United in the Community's Manor Club for the Over 50s when it returns next week.
The 35-year-old made 34 appearances for United during his one-season stint at the Kassam Stadium almost a decade ago and has represented 15 Football League and Non-League clubs since beginning his senior career in 2006.
In addition to his present-day football responsibilities, Scott also represents Epic Risk Management – the world's leading independent gambling harm minimisation consultancy – to help with the rehabilitation of problem gamblers.
It follows his own experiences with gambling during his playing career which Scott has bravely talked about in the media. The Irishman will reflect on this and more at Cowley Workers Social Club on Wednesday, April 5, when making his Manor Club debut from midday.
Scott said: "I'm very grateful to Oxford United in the Community for inviting myself to be guest speaker at the next Manor Club and look forward to meeting up with the club's supporters once again.
"Football has been such a significant part of my life and any opportunity to reflect on seasons of yesteryear and look forward to the future in the company of supporters who turn up week in, week out, is very worthwhile.
"Plenty has happened at Oxford United since my departure and I know many people are excited by the off-field developments at the club which is great to see. Come along and enjoy a fun afternoon out in the company of good people – we look forward to seeing you there."
Launched in 2017, The Manor Club provides an outlet for older residents and U's fans living in the eastern arch of the city to meet and socialise.
Meetings take place on the first Wednesday of every month through the football season with a guest speaker – often a United legend – reflecting on their time with the club while taking questions from the floor.
Tickets for Scott's visit on Wednesday, April 5, are on sale now and can be purchased for £6 by clicking here.
Alternatively, you can call the ticket office via 01865 337533 or visit the club's ticket office windows from 10-5pm on weekdays except Wednesdays where tickets can be bought until 10.30pm.
Tickets are on sale until midday on Monday, April 3.
Newsletter
Sign up to the OUitC newsletter today to receive the latest news, events, information and offers directly to your inbox.