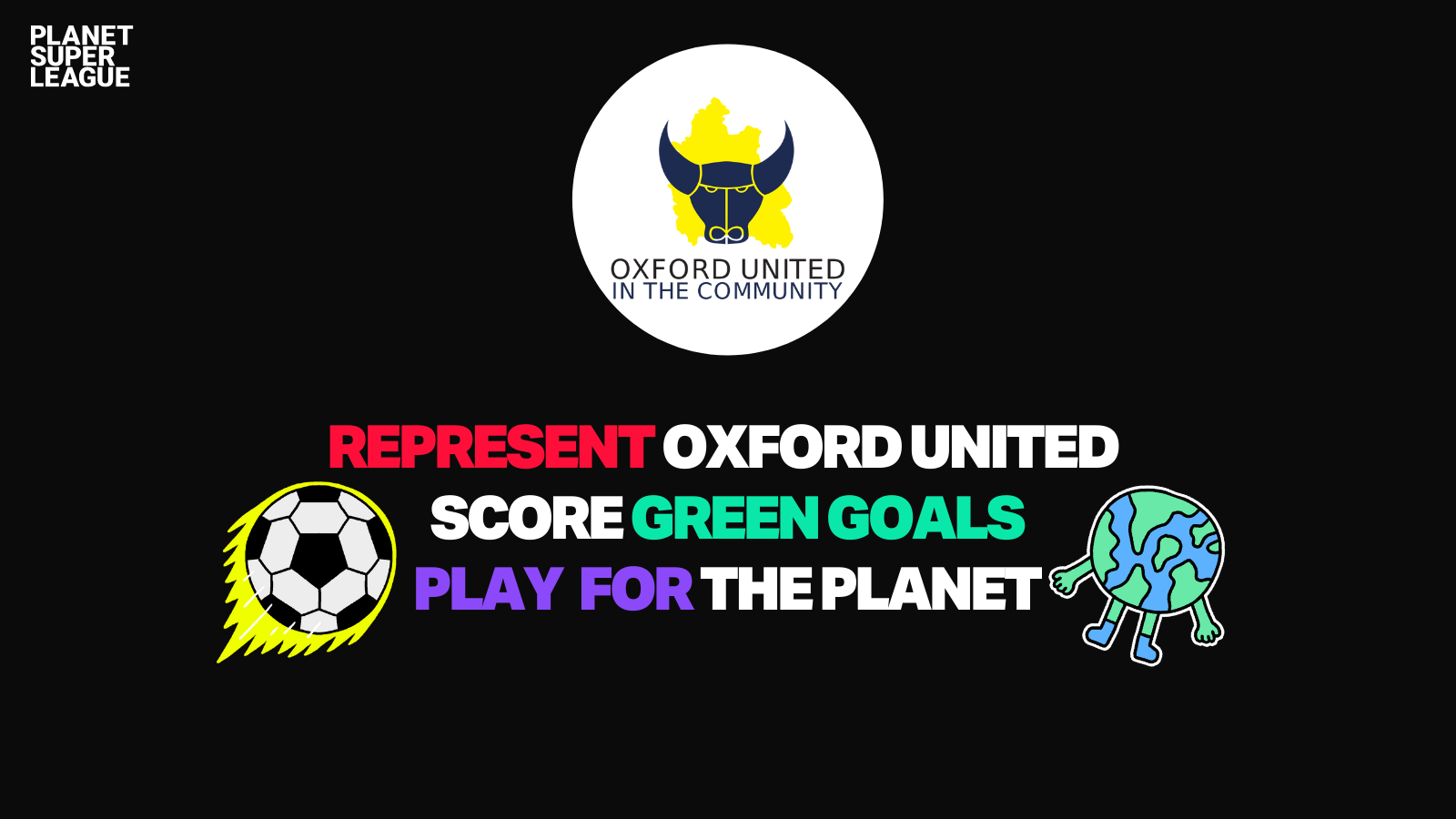 Oxford United in the Community is encouraging the football club's fanbase to represent the U's badge by joining its efforts to tackle climate change via a national competition.
Planet Super League challenges football fans across the UK to make small changes to their lifestyle to reduce their carbon footprint by completing a series of activities either at home, at work or on a matchday.
The scheme has already been backed by 59 clubs including Arsenal, Chelsea, Liverpool and Tottenham with activities including car-free travel to fixtures, turning lights out at home and litter picking.
Supporters who successfully complete activities score 'green goals' for their club and contribute to a team's position in the Planet Super League table. With the average household emitting 22 tonnes of CO2 each year, Planet Super League aims to cut this figure by 10%.
Chris Lowes, Head of Oxford United in the Community, said the power of football can be used to inspire positive change to people's awareness of climate change and contribution to tackling the issue.
He said: "Climate change is a significant global issue and one we have worked hard to tackle locally through our community programmes, activities and engagement with people of all ages.
"Planet Super League is harnessing people's passion for football and using that energy to inspire positive changes so fans can lead a lifestyle which benefits the environment and local communities.
"Simple tasks such as walking, cycling or using public transport to travel to matches can make a real difference. We are calling on United fans to join the national effort to make our planet greener by signing up to this worthwhile scheme."
There remains time for schools in Oxfordshire to get involved with Planet Super League's 'Schools vs Climate Change' competition as well.
The competition invites schools on a national scale to join the effort to encourage people to score green goals and educates pupils on how simple changes can make a big difference to the environment.
Tom Gribben, Planet Super League CEO, added: "The most impactful action a football club can take for the planet is to engage and inspire its fans and community.
"More people taking on climate action means a more positive impact we can have on our planet. The activities are designed to be easy and fun to take part in and are completely free. We want PSL to be accessible for everyone."
Oxford United supporters can sign up to participate in Planet Super League by taking on green activities and reducing their carbon footprint for free via www.planetsuperleague.com.
For additional information, contact [email protected] where our friendly team will be happy to assist.
Newsletter
Sign up to the OUitC newsletter today to receive the latest news, events, information and offers directly to your inbox.