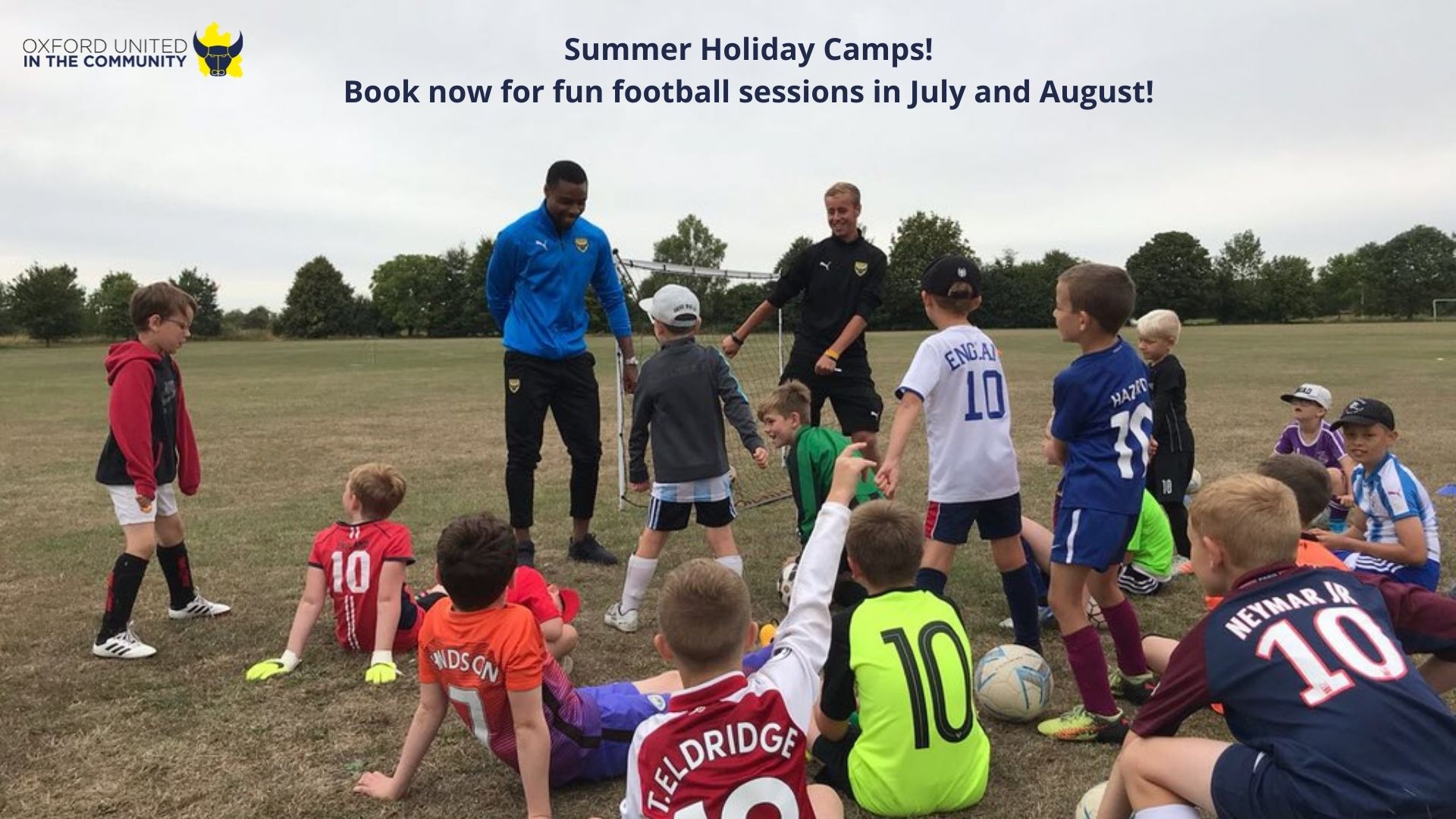 Physical activity is a key part of the nation's recovery from the last 18 months' challenges and Oxford United in the Community has seen this reflected in the demand for spaces on upcoming summer holiday camps, with limited spaces still available and expected to be filled very soon.
Local children wishing to develop new skills and have fun are being invited to attend Oxford United in the Community's summer holiday camps, but places need to be secured quickly.
Camps will take place in July and August at The Oxford Academy, with sessions packed with fun activities and suitable for children aged 4 to 13. The programme designed by our qualified team of coaches teaches new football skills and techniques while focusing on the development of agility, balance and coordination. The emphasis is on the comfort, enjoyment and safety of all children, with all activities compliant with all regulations in force.
All Oxford United in the Community's coaches are FA qualified and have up to date safeguarding, first aid training and CRC checks.
Children are required to bring their own football kit, including shin-pads, boots, trainers, lunch and drinks. Plenty of fluids is essential for children as the weather warms up.
Chris Lowes, Head of Oxford United in the Community, said: "Our sessions are designed to keep children active and provide a boost to their wellbeing through football-based challenges that encourage skills including teamwork, communication and taking on challenges.
"As spaces are limited, with only a small number left, we would advise all parents to book as soon as possible via OUitC's website using this link. Response to the sessions has been great so far and we look forward to seeing everyone this summer"
Oxford United in the Community is the football club's official charity and helps inspire people to live happier and healthier lives in better connected communities using the power of football. Last year, the charity engaged with over 2,500 people in Oxfordshire.
Newsletter
Sign up to the OUitC newsletter today to receive the latest news, events, information and offers directly to your inbox.