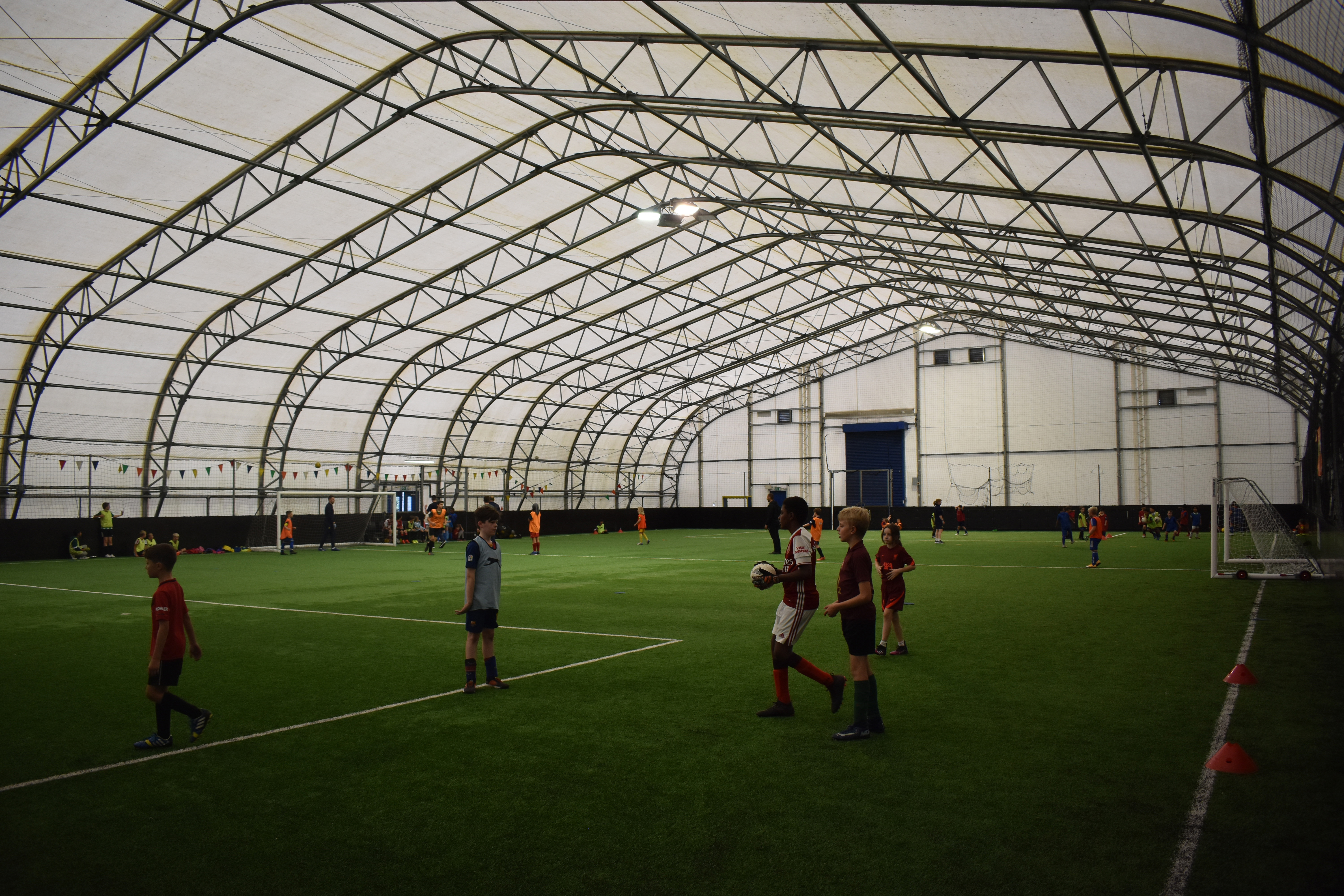 Scores of schoolchildren enjoyed a packed programme of football-based fun this Easter with Oxford United in the Community and its popular holiday camps.
The football club's official charity sold out all spaces available for participants aged four to 13 who attended camps at The Oxford Academy in Littlemore and at Easington Sports FC in Banbury during the two-week break.
Sessions were open to male and female participants who were taught new football skills and techniques with the help of Oxford United in the Community's experienced and qualified team of coaches.
In addition to developing skills on the pitch, the camps were also an opportunity for players to engage and make friends with likeminded participants in an environment which accommodates all abilities and experiences.
Rob Porter, Lead Community Coach at Oxford United in the Community, was thrilled with another positive turnout and hopes players ended Easter motivated to take their participation to the next level.
"We want to provide a positive touchpoint to football for every young player we welcome to our regular school holiday camps," said Rob. "That means creating the opportunity for them to have fun and make friends while being active and developing a variety of skills in an open environment.
"We do this by mixing group and one-on-one coaching with activities that encourage players to engage with one-another and competitive, but friendly, matches at the end of each day.
"As coaches, we take great pleasure seeing players develop as the day progresses and notice a real difference in the confidence, skill-level and leadership qualities of those who combine what we teach on the pitch with the advice we give off it."
In total, Oxford United in the Community coaches delivered 66 hours of football-based activities to participants across 11 days of delivery at The Oxford Academy and Easington Sports FC.
Delivery forms part of the charity's work to provide every person living in Oxfordshire with a positive connection to the football club while inspiring happier, healthier and better-connected communities.
It comes after the latest Sport England data revealed almost a third (30.1%) of children completed less than 30 minutes of physical activity each day during the 2021-22 academic year.
Rob added: "Football holds a tremendous power to inspire people to not only meet the recommended levels of daily physical activity, but also connect with new individuals.
"Our holiday camps help facilitate this among young people and we look forward to delivering our next sessions later this summer."
A massive thank you to everyone who attended our sessions in the last two weeks. We hope you all had a great Easter break
Newsletter
Sign up to the OUitC newsletter today to receive the latest news, events, information and offers directly to your inbox.