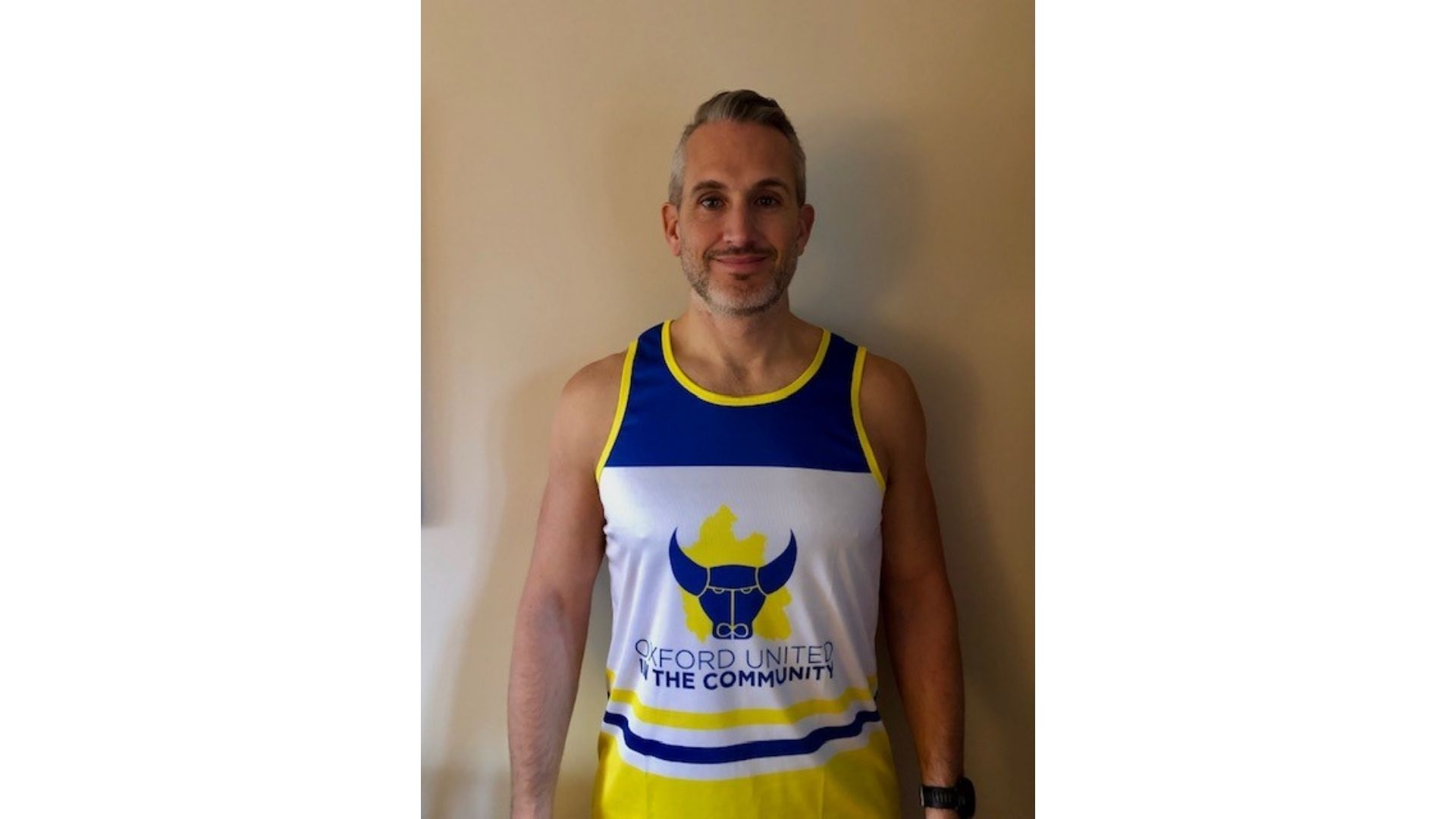 Oxford United in the Community trustee Stuart Bradney will take part in the rescheduled London Marathon this October to raise funds for the charity.
The 44-year-old father-of-four will tackle the iconic 26.2-mile course on Sunday, October 3, to support the charity and its work to inspire happier, healthier and better-connected communities through the power of football.
Stuart, who hopes to complete the marathon in under four hours, said: "One of my colleagues thought it would be a good idea for a group of us to enter the ballot and things snowballed from there.
"Obviously the pandemic has delayed the marathon, but I've kept myself fit through the restrictions and stepped-up training in recent weeks.
"Oxford United in the Community is a fantastic charity close to my heart and I am extremely proud to have been a trustee for the past five years. My position means I have witnessed first-hand the important work the team delivers across Oxfordshire to help people become the best version of themselves.
"It's an exciting time for the charity as it broadens its engagement with people of all ages and abilities to provide everyone with a positive connection with the football club.
"Hopefully my run can raise awareness of the work the charity does and help make a difference."
All donations to Stuart's marathon will help Oxford United in the Community deliver more positive impact across the county. It recently launched its new vision ''Oxfordshire – A Community United' which will see it deliver programmes in up to 15 of Oxfordshire's towns over the next three years.
Chris Lowes, Head of Oxford United in the Community, said: "We're extremely grateful to Stuart for going above and beyond for the charity, especially after waiting so long to get to the start line.
"Like most charities fundraising has been challenging for us during the pandemic and every penny we raise helps make a difference. I am sure Oxford United fans will join us in wishing Stuart the very best for the marathon. All donations, however big or small, will be gratefully received and help support our growing programme of engagement across the county that makes a positive impact to peoples' lives."
If you would like to support Stuart's marathon attempt, please visit Stu Bradney is fundraising for Oxford United in the Community (justgiving.com).
Oxford United in the Community is the football club's official charity and helps inspire people to live happier and healthier lives in better connected communities via the power of football.
Newsletter
Sign up to the OUitC newsletter today to receive the latest news, events, information and offers directly to your inbox.