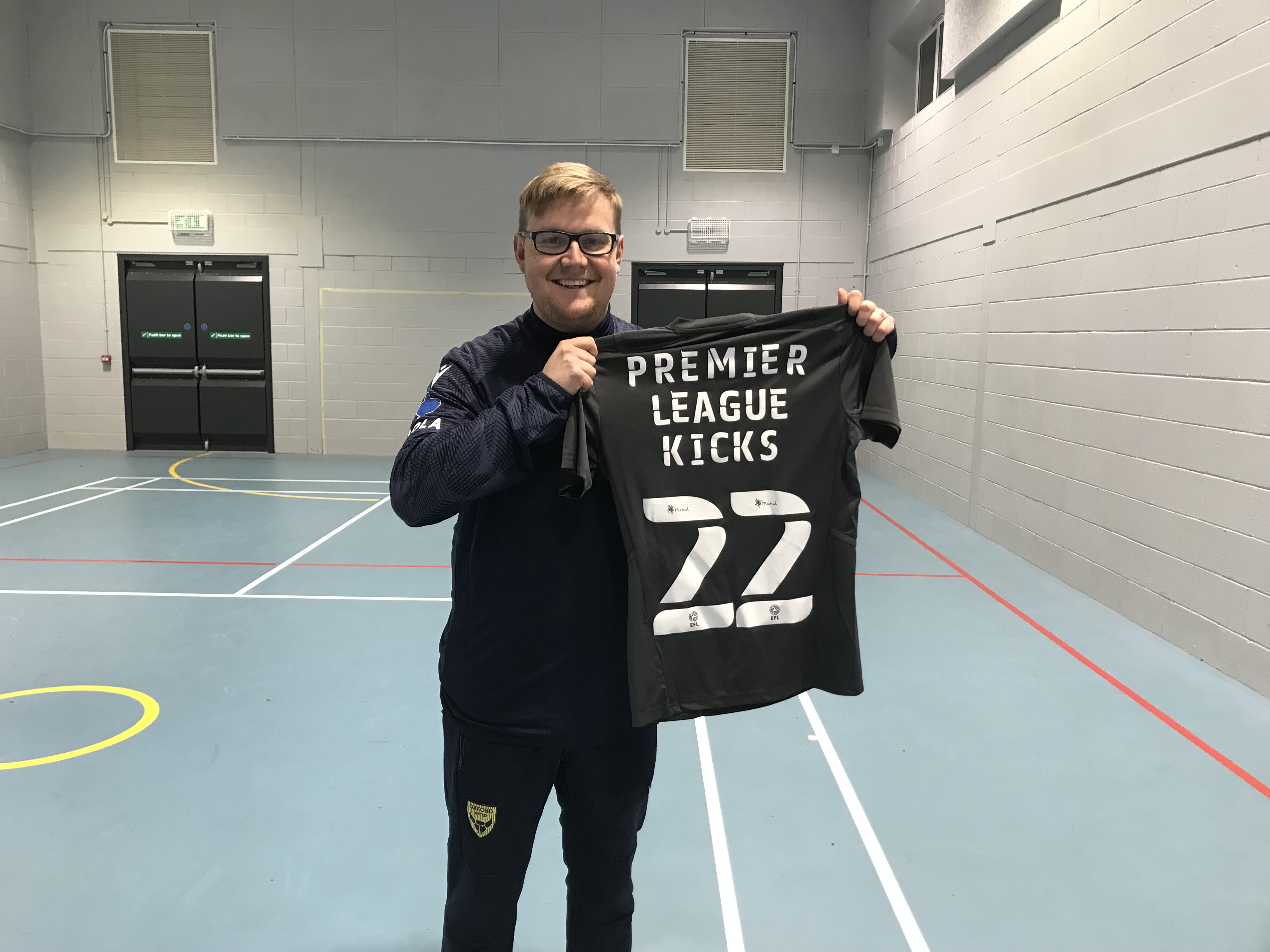 Oxford United in the Community has partnered with Thames Valley Police by integrating PCSO-led talks and focus groups into its Premier League Kicks programme based in Banbury.
The football club's official charity has introduced Police Community Support Officers to the national youth engagement programme which uses football to help youngsters in the UK's most high-need areas.
The partnership has established a safe space for participants aged 8-18 to talk about any ongoing issues they might be experiencing and dedicated workshops on the impact of knife crime, drugs and anti-social behaviour have been delivered.
It forms part of a collective ambition to build stronger, safer and more inclusive communities by using the power of the Oxford United badge to engage young people with funded sports participation and personal development sessions.
PCSO Ste Birchall attends Oxford United in the Community's Banbury-based Premier League Kicks sessions every week and said the work of himself and his colleagues is helping to improve community safety.
"Football is a great ice breaker activity which holds the power to connect likeminded young people and help them build positive aspirations for their futures," said Ste.
"As PCSOs, one of our key responsibilities is to develop a strong rapport with harder to reach communities to help drive down crime rates, anti-social behaviour and increase public safety.
"Our work with Oxford United in the Community via Premier League Kicks helps to facilitate this locally. It allows participants to identify us as people – and not individuals patrolling the streets in uniform – while knowing they have access to a safe space where they can be comfortable talking about any issues they might have.
"Already, we've noticed a tangible difference to our work in the community by engaging with Premier League Kicks and we look forward to continuing this partnership and supporting young people in Banbury to make sensible life choices."
Sessions are delivered at The Hill Sports and Community Facility and Easington Sports FC every Friday evening and are free to attend for anyone aged 8-18. Participants must sign-up before attending sessions which use football as a platform to bring young people together to play sport while socialising with likeminded people.
Due to demand, the team operates three separate groups with U14s, U18s and girls only programmes currently active.
In addition, Ste has also enrolled onto the FA's Introduction to Coaching Football course so he can contribute to on-field activities by creating a verified safe, fun and positive environment for children.
Mark Thomas, Social Inclusion Lead at Oxford United in the Community, added: "By harnessing the power of football, Premier League Kicks supports young people in fulfilling their true potential while improving their wellbeing.
"The impact of this programme is felt far beyond the perimeters of the touchline, which is why our work with Thames Valley Police is so relevant as it helps build stronger, safer and more inclusive communities.
"We want to facilitate long-lasting positive change to the lives of those we work with and feedback from our engagement with local PCSOs demonstrates how working collaboratively contributes to delivering our targets and aspirations.
"We'd like to thank Banbury Youth and Community Enterprise and the community safety team at Cherwell District Council for their support in delivering this project."
Premier League Kicks uses sports, coaching, music, educational and personal development sessions to reduce anti-social behaviour. Organisations interested in learning more about Oxford United in the Community's Premier League Kicks delivery can email [email protected].
Newsletter
Sign up to the OUitC newsletter today to receive the latest news, events, information and offers directly to your inbox.