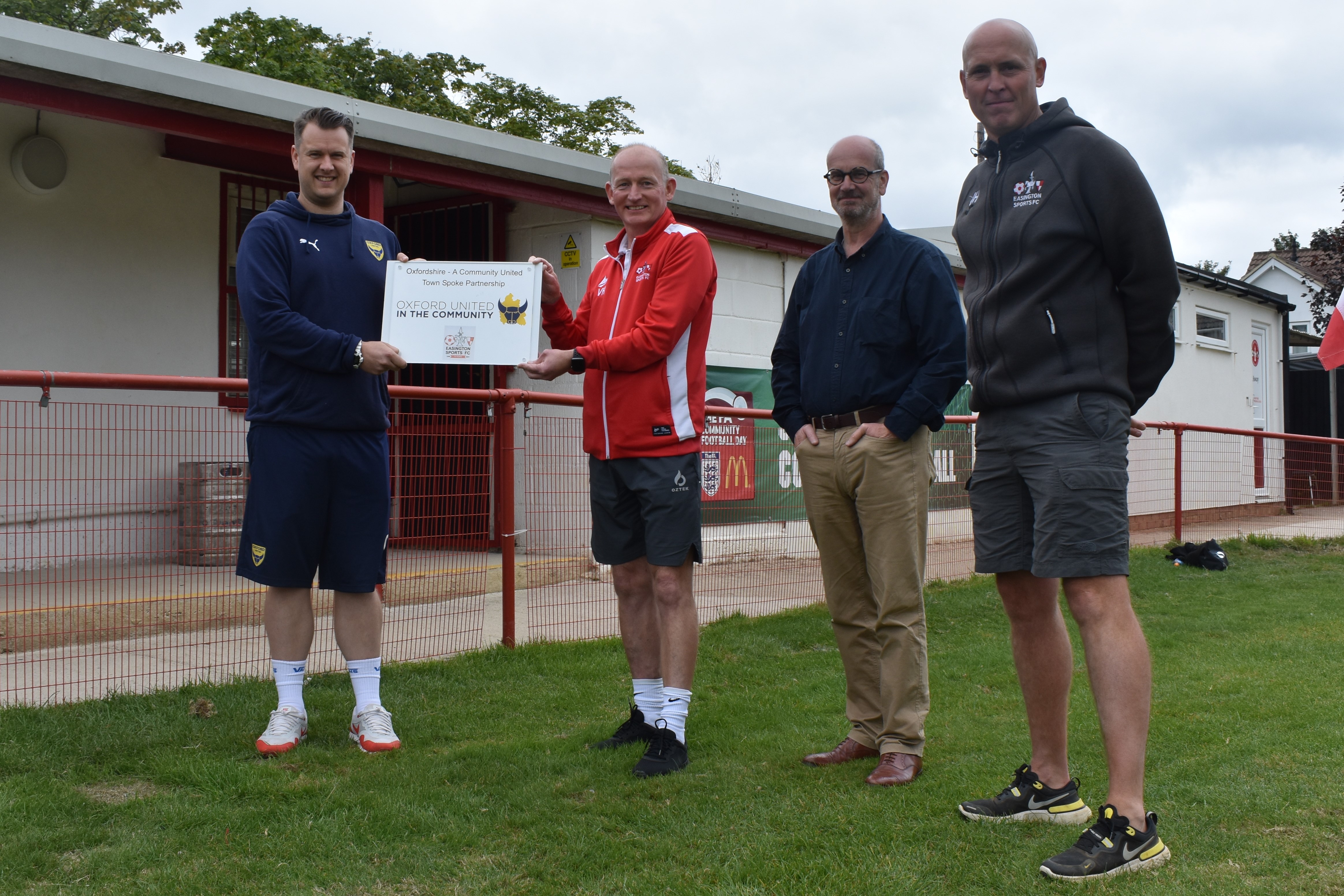 A new project which will explore how issues such as loneliness and social isolation can be addressed is set to launch in Banbury next month by Oxford United in the Community.
The football club's official charity has partnered with the University of Oxford's public engagement with research programme, 'Science Together: Oxford Researchers and Communities', to create 'The Manor Club Connected'.
It will act as an extension to The Manor Club – a monthly social event held in Cowley, Oxford – and form part of the charity's strategy to broaden its operational footprint and unite communities using the power of football.
The pilot event will take place at Easington Sports FC on Wednesday, March 1, where Andy Whing – former Oxford United player and current Banbury United manager – will appear via a live video link in the clubhouse.
Researchers from the University of Oxford will use the pilot project to learn how community groups and organisations can best respond to tackling loneliness and help positively impact the lives of local people via its Science Together programme.
Chris Lowes, Head of Oxford United in the Community, believes adapting real-life events into digital alternatives can help people to feel better connected.
"The Manor Club has been an extraordinary success since its launch and engages dozens of people each month who otherwise might have to spend their afternoon alone," said Chris.
"However, we are aware of the travel and financial barriers which may restrict new members from attending our monthly events in Oxford. As a charity focused on connecting and engaging all members of the community, The Manor Club Connected allows people in north Oxfordshire to participate and interact as if they were present at the real event.
"We hope by connecting virtually to the main event on a big screen that people will come together and watch a live transmission of the Manor Club within easy access of their community.
"This latest provision is entirely free and we're grateful to the University of Oxford and Oxford Brookes University for their support in helping us connect football enthusiasts across the county."
The Manor Club Connected launch coincides with the release of new Government data which revealed almost one quarter (24%) of adults in Oxfordshire experienced feelings of loneliness in the last year.
Feelings of loneliness in the Oxford (29.4%) and Cherwell (26.7%) districts ranked significantly higher than other regions in the county.
Rachel Ashwanden, Science Engagement Officer at the University of Oxford, added: "Our Science Together programme focuses on creating research projects that truly serve the needs of Oxfordshire community groups.
"Through The Manor Club Connected initiative, our researchers will work closely with the team at Oxford United in the Community to help more people access a thriving community of football enthusiasts aged over 50.
"It's excited to see the charity exploring the community building possibilities of science and technology, without losing the fun and heart of the original Manor Club."
Anyone interested in being part of The Manor Club Connected pilot project at Easington Sports FC on Wednesday, March 1, can email [email protected] or call 01865 337515 to book. The Manor Club runs from 12-2 with Manor Club Connected continuing for a further 30 minutes to discuss attendees' thoughts on how the session went.
A sandwich lunch and hot drinks will be provided with Banbury United FC's first-team manager Andy Whing appearing live via video link. Tea and cakes will be served afterwards whilst the team gathers initial feedback on the session to help improve it for future sessions.
Further information about Oxford United in the Community and its work to inspire happier, healthier and better-connected lives using the power of football can be viewed via its website – www.ouitc.org.
Newsletter
Sign up to the OUitC newsletter today to receive the latest news, events, information and offers directly to your inbox.