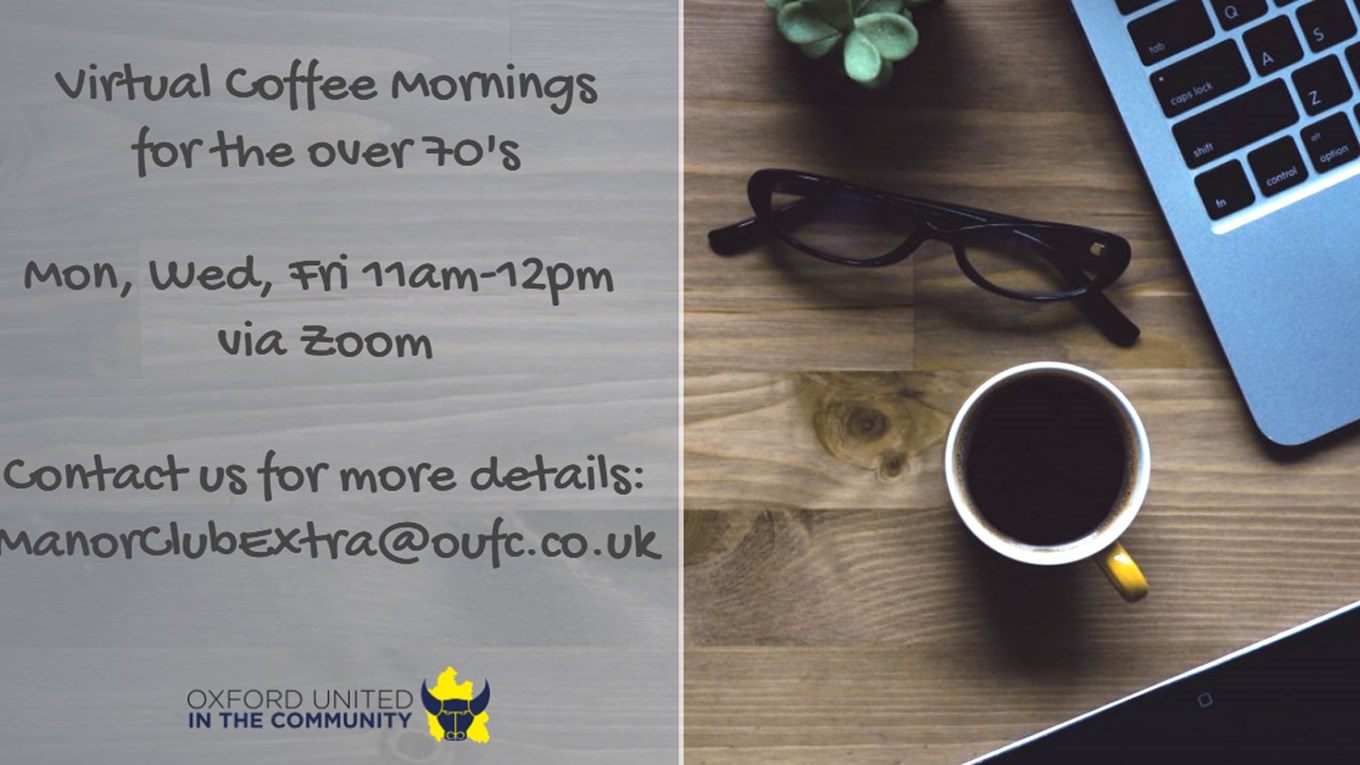 Charity help spread Christmas cheer across the county
Players at Oxford United in the Community's development centres have helped create feel good packages for residents of Oxfordshire's care homes.
Hundreds of male and female budding footballers who play in teams at U7s to U16s levels produced feel-good posters, letters, and cards as part of the charity's outreach.
The packages will be delivered to care homes across the county in a COVID-19 friendly way ahead of Christmas. It forms part of Oxford United in the Community's 'Let's Tackle Loneliness Together' campaign designed to help reduce loneliness among the older generations.
As part of the campaign Oxford United's official charity have been producing Manor Club Extra videos and brochures in partnership with Age UK Oxfordshire and Active Oxfordshire. It is designed to connect with older members of the community and It fills a much needed void for attendees of the physical Manor Club monthly socials, which are currently not taking place due to COVID-19 restrictions.
The current outreach has enabled the younger generation in Oxford United in the Community's development centres to take part in the campaign. The feel good packages are designed to support those living in care homes through the winter months to help bring a smile to their face, with many unable to physically connect with their families because of the virus.
Chris Lowes, Head of Oxford United in the Community said: "It is fantastic to see so many people coming together to help deliver our charity project and deliver positive impact across Oxfordshire. Our thanks goes to everyone who took part in this project."
Alex Blane, lead coach at Oxford United in the Community, said: "The response from the players in our development centres to provide comfort and support to the older generation this festive period has been outstanding.
"Part of the work we do at Oxford United in the Community is to help people of all ages achieve their full potential through the power of football, but we are also here to support those that are in need throughout the year – especially during the Christmas period.
"Before the second lockdown, we asked our development centre players to produce feel-good posters to inject some festive spirit into Oxfordshire's care homes. But they have all gone above and beyond by producing a range of items including poems and candle holders too. We hope their work will bring a smile to the faces of our county's older generation this December."
Development centre players have also been busy recreating some of Oxford United's most memorable goals from yesteryear on video to provide a talking point for the charity's popular virtual coffee mornings. The videos will be played to those attending the online coffee morning and guests will be asked to guess which goal has been replicated with a commentary clue provided.
"It's great to ignite the memories of the older people we have supported throughout the COVID-19 pandemic," added Alex. "Through previous discussions, we have discovered that many older members of United's fanbase remember the fine details of some of the club's most historic goals – where they were sat when the goal was scored and who provided the all-important assist, for example.
"Therefore, we asked our development centre players as part of the challenge to recreate some of the club's golden moments. Considering many were not born when the goals they are recreating were scored, we think they did a pretty good job!"
Oxford United in the Community's virtual coffee mornings exclusively for over 70's take place each Monday, Wednesday, and Friday. To join one of the charity's coffee mornings, please email [email protected]
Newsletter
Sign up to the OUitC newsletter today to receive the latest news, events, information and offers directly to your inbox.