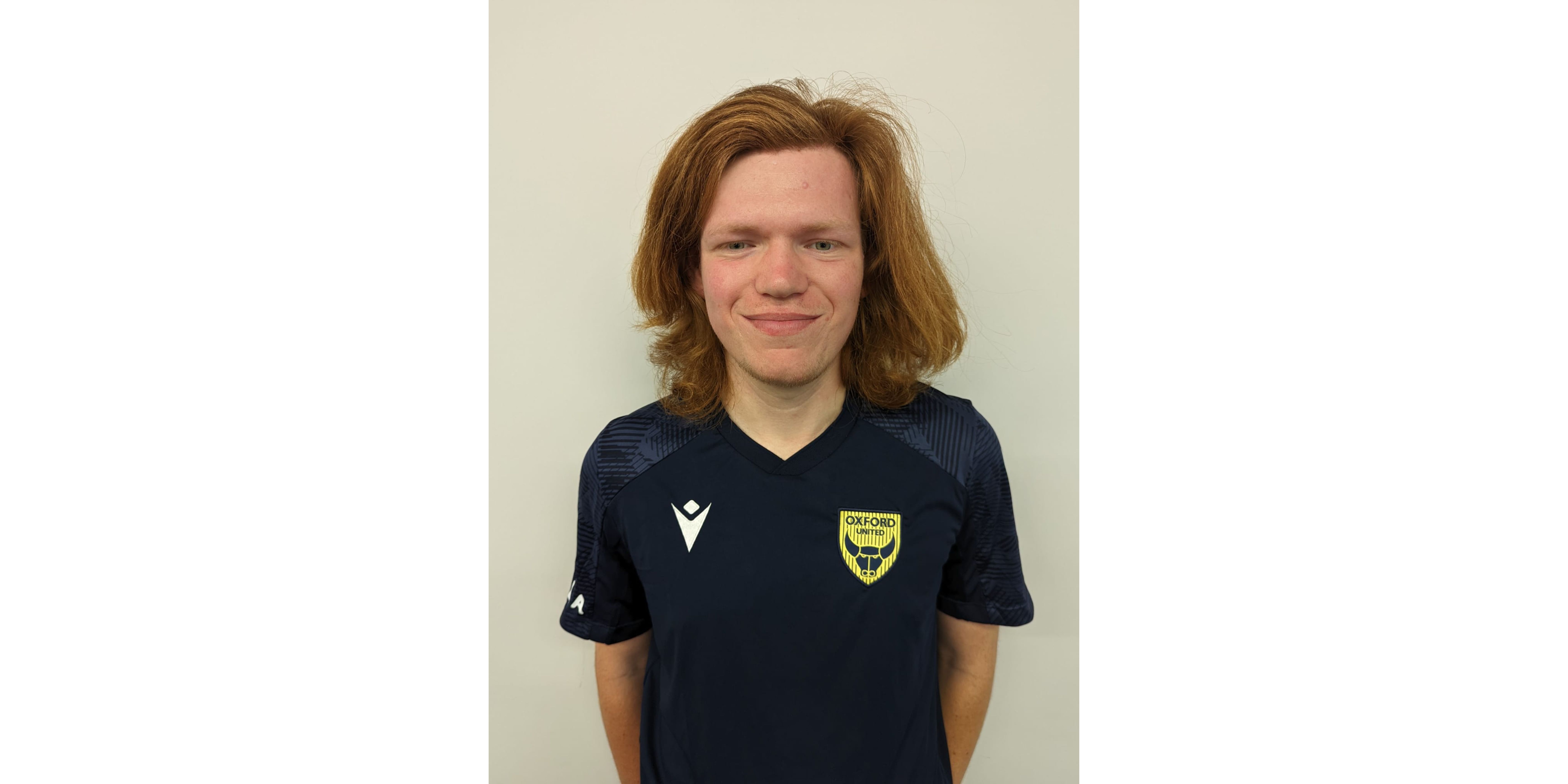 Oxford United in the Community's new Premier League Primary Stars programme manager plans to make football inclusive to schoolchildren of all playing abilities this academic year.
Cameron Hughes will lead the charity's work in primary schools across Oxfordshire from September and use the Oxford United badge to inspire children to learn, be active and develop key life skills.
Launched in 2017, Premier League Primary Stars (PLPS) is a national programme delivered to girls and boys aged 5-11. It aims to create positive and lasting sporting, health and education outcomes among participants.
The programme is entirely free to every primary school in England and Wales with content supporting English, Maths, PSHE and PE development.
Cameron believes PLPS has the potential to reach deeper inside each classroom this year and target participants who may previously have been disengaged with sport.
"It's been an extraordinary summer of sport," said Cameron. "From England's European Championship success to our nation's outstanding gold medal haul at the Commonwealth Games.
"What we've been exposed to on terrestrial television and via the national media is all helping to inspire a new generation. As a charity committed to improving people's lives through the power of football, we understand sports participation at grassroots level is not for everyone.
"That's why Premier League Primary Stars is such an important programme locally. It enables us to break down barriers participants may have previously faced by providing fun, engaging and supportive activities for young people of all backgrounds and abilities.
"Our countywide delivery will help fulfil a long-term objective to inspire happier, healthier and better-connected lives across Oxfordshire and provide everyone with a positive connection to the football club.
"It's a big challenge, but one I'm looking forward to getting stuck into."
Since its formation, 90% of teachers working with the Premier League Primary Stars programme believe delivery has increased pupils' demonstration of at least one key life value.
In addition, almost 90% of teachers say PLPS has increased pupils' enjoyment of sport and physical activity with a further 80% stating PLPS has had a positive impact on their school community.
Chris Lowes, Head of the Charity, added: "By linking football and multi-sport activities with PSHE, literacy and numeracy support, Premier League Primary Stars is helping children reach new goals on the pitch and in the classroom.
"The power of professional football and its ability to inspire people to learn, be active and develop essential life skills should never be underestimated. The feedback we have received in recent years has been overwhelmingly positive, and we hope to build on this trend off the back of a spectacular summer of inspiring elite-level sport.
"We're really pleased to have Cameron on board and on behalf of the team, we wish him every success in his new role."
Oxford United in the Community is the official charity of Oxford United FC. It helps inspire people living in Oxfordshire to live happier and healthier lives in better connected communities through football-based programmes and activities.
Newsletter
Sign up to the OUitC newsletter today to receive the latest news, events, information and offers directly to your inbox.