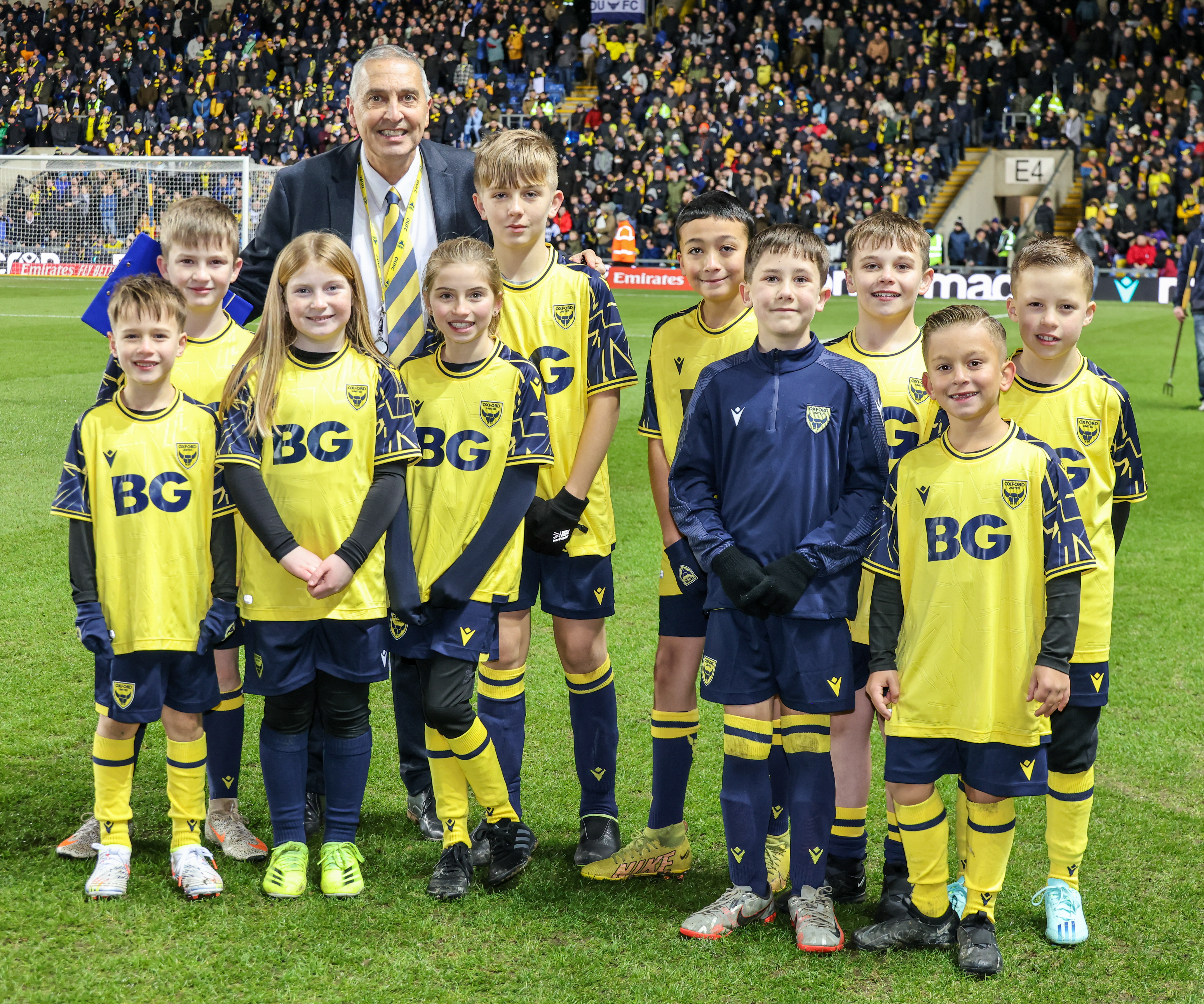 Eleven football-mad youngsters had an evening to remember when leading Oxford United out in front of 12,500 fans at the club's FA Cup tie against Premier League leaders Arsenal.
The once in a lifetime opportunity allowed 11 lucky U's fans to partner with their favourite player and stand shoulder to shoulder in the tunnel with some of world football's most recognised faces.
Millions watched the game globally as Mikel Arteta's Gunners scored three second half goals to book their spot in the Fourth Round and a trip to the Etihad Stadium to face Manchester City.
The result failed to take the gloss off a memorable evening for the club's mascots though, whose matchday experience was organised by Oxford United in the Community – the football club's official charity.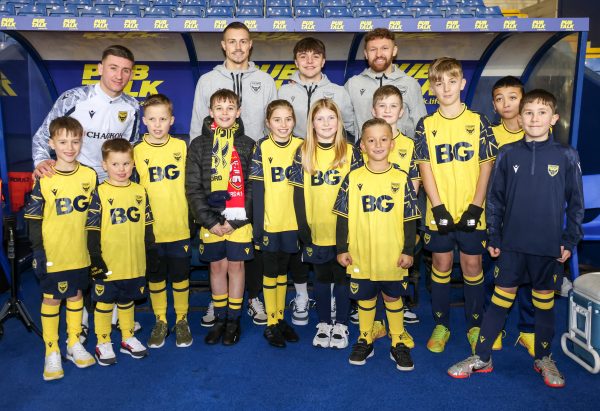 Stuart Smith, Operations Support Lead at Oxford United in the Community, said connecting young football enthusiasts in Oxfordshire with players from their local club is vitally important.
"This was a once in a lifetime opportunity for our mascots," said Stuart. "Leading out Oxford United – their local team – onto the Kassam Stadium turf in front of a capacity crowd against the Premier League leaders is the stuff of dreams for any youngster.
"They were all so engrossed in the moment while stood in the tunnel which will no doubt be a memory that lives with them for the rest of their lives.
"We see it in mascots at all of Oxford United's home fixtures too. By having a guided tour of the stadium, meeting the players and leading them out onto the pitch, it gets them talking about Oxford United at school, with their friends and family which is exactly what we want them to do.
"And the parents always have a great time too!"
Included in Oxford United's matchday mascot package is a stadium tour, photo opportunities in the dugout, a warm-up on the pitch, the chance to lead the team out, discount on a home replica kit, one adult and one junior ticket to the game plus more.
Opportunities to be a mascot are available at all of Oxford United's 3pm Saturday fixtures, with all proceeds invested back into the charity and its work to inspire happier, healthier and better-connected lives through the power of football.
Stuart added: "Being a matchday mascot is a must for any young football enthusiast living in Oxfordshire.
"This is their opportunity to meet their local Football League team, the people behind the club and be at the heart of our matchday operation. The team is entering an important period with a number of key home matches on the horizon so there has never been a better time to get involved."
Mascot spaces are open to anyone aged 4-13 and can be booked by emailing [email protected].
Oxford United in the Community is the official charity of Oxford United FC and uses football as a lever to inspire the people and communities of Oxfordshire to have positive aspirations for their futures.
Newsletter
Sign up to the OUitC newsletter today to receive the latest news, events, information and offers directly to your inbox.