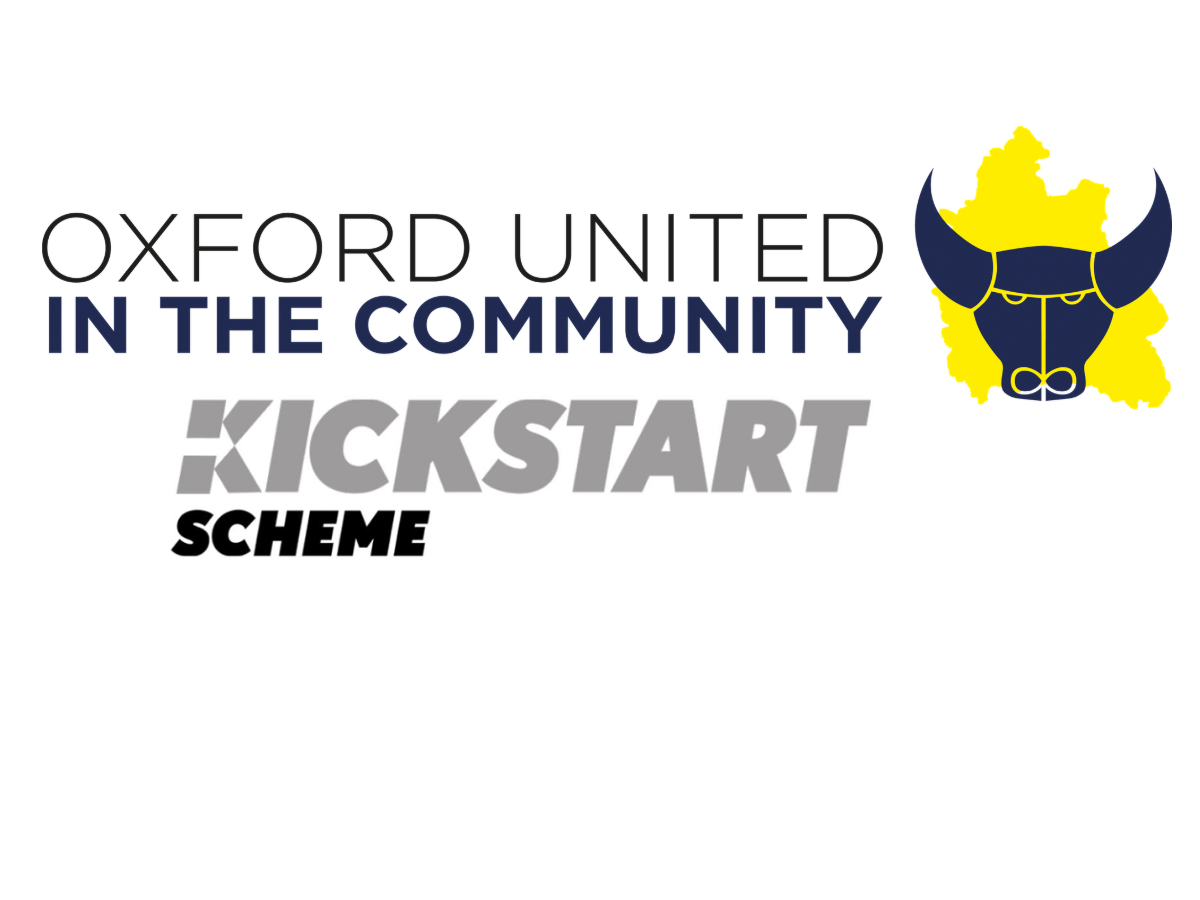 Oxford United in the Community is recruiting three new members of staff to help deliver its countywide work via the Government's Kickstart scheme.
The charity is searching for a new Assistant Community Coach, a National Citizen Service Programme Assistant and an Operations Assistant to help the team deliver its vision to inspire happier, healthier and better-connected communities across Oxfordshire.
Applicants must be aged 16 to 24 and be claiming universal credit to be eligible to apply. All job roles will be based at Oxford United Football Club's training ground on Horspath Road with off-site work in schools and community settings where applicable.
Chris Lowes, Head of Oxford United in the Community, said: "Since its launch last year, the Kickstart scheme has provided young people with an excellent platform to boost their employability and learn new skills via a job placement in a career that interests them.
"Our core strategy at Oxford United in the Community is to help people of all ages lead happier, healthier and better-connected lives.
"Therefore, we are using Kickstart to help young people gain valuable experience and build up their CV by supporting our work to provide every person living in Oxfordshire with a positive connection with the football club and charity.
"Interviews for all three vacancies are taking place this week so I would encourage anyone interested and eligible to apply to do so via their DWP Work Coach now. We look forward to hearing from candidates."
Launched in September 2020, Kickstart is a national scheme designed to help young people build skills in the workplace and gain experience to improve their chances of finding long-term work.
Each Kickstart job lasts for six months, covers 25 hours per week and pays at least the national minimum wage or national living wage. Jobs are designed to help successful candidates establish a foothold in the world of work.
Across the UK, more than 65 EFL clubs and charities have signed up to the scheme since it was launched.
Cindy Wharton, Kickstart Employer Adviser Manager, said: "Kickstart is providing thousands of young people keen to begin their pathway towards a successful career with a platform to develop essential life skills that will boost employability.
"We're pleased to be working in partnership with Oxford United in the Community and look forward to following the progress of the charity's new employees once hired."
If you're interested in applying for any of Oxford United in the Community's current Kickstart vacancies, please contact and apply via your DWP Work Coach who will be able to help.
Members of the Oxford United in the Community team will be at Barton Community Centre's recruitment event this Thursday (October 21) to interview candidates for all three positions.
For additional information, please contact the charity via [email protected].
Oxford United in the Community is the football club's official charity and helps inspire people to live happier and healthier lives in better connected communities using the power of football.
Newsletter
Sign up to the OUitC newsletter today to receive the latest news, events, information and offers directly to your inbox.