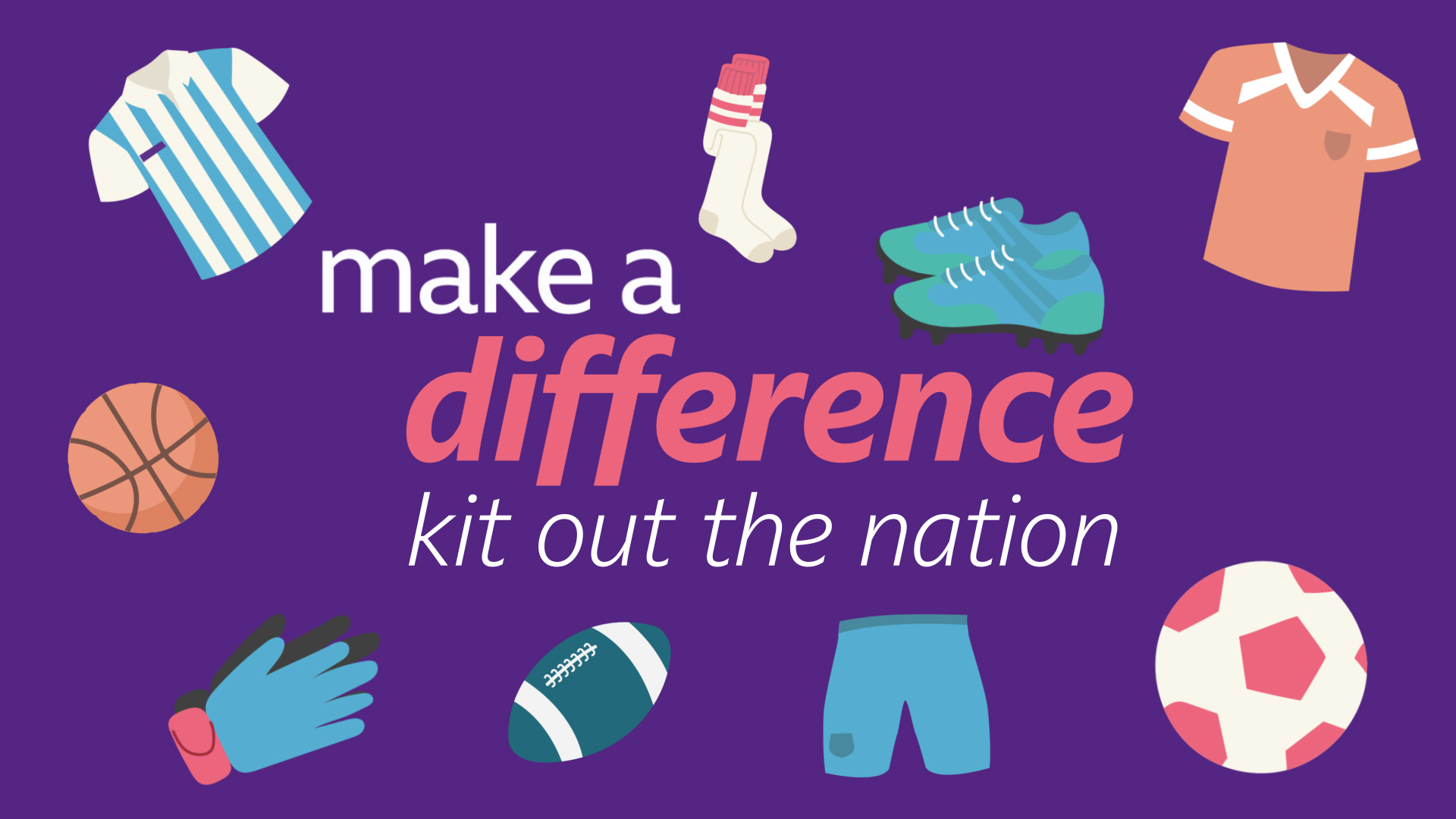 Oxford United in the Community is helping to 'Kit Out The Nation' and provide every person the opportunity to participate in sport at grassroots level.
The football club's official charity has partnered with BBC Radio Oxford and Banbury-based Easington Sports Football Club to collect sports kit and equipment which can be used by young people to help them lead a healthy and active lifestyle.
Organised by regional BBC radio stations, Kit Out The Nation was launched after data from Sport England revealed 100,000 fewer children met the recommend level of physical activity in 2020 compared to the previous year.
By making equipment and kit widely available to families who otherwise might struggle to afford, the campaign aims to increase the provision of sports participation on a national scale.
Easington Sports FC has a collection point at its Addison Road ground in Banbury between now and Saturday, October 16, to gather second-hand kit that remains in good condition and is no longer required.
U's fans can also drop kit off outside the Kassam Stadium next Saturday when Plymouth Argyle visit in League One. Banbury-based Produce Warriors will be on hand to support the collection by providing a van which will transport donations from the stadium to Easington Sports FC after the match has ended.
Chris Lowes, Head of Oxford United in the Community, said: "We are pleased to support the BBC's fantastic national campaign to ensure every person in the UK has access to suitable kit and equipment so they can take part in physical activities safely.
"What some families might take for granted is what others struggle to fund each year. By donating sports kit you no longer need that is in good condition, you can help make a real difference to a person's ability to access sport.
"We are looking for clean and usable kit to be dropped off to the collection point at Easington Sports FC so we can support more people to engage in physical activity and help them lead a happier, healthier and better-connected lifestyle."
All donations including clothing, protective and game equipment are welcome. However, the charity is particularly keen to collect footwear suitable for use on astro turf pitches.
Boots and trainers will be provided to Oxfordshire-based refugees and asylum seekers who participate in the Refugee Football Project run in partnership with Asylum Welcome and Refugee Resource.
Chris added: "Through our engagement with thousands of people from all backgrounds in Oxfordshire each year, we are regularly reminded about the issue we – in partnership with the BBC and Easington Sports FC – are trying to tackle.
"Regardless of wealth, location, age, race or gender, sport should be accessible to everyone and provide a powerful platform for people to establish key life skills such as communication and teamwork.
"We are grateful for every donation we receive, and I would like to encourage every Oxford United fan to declutter their wardrobes and storage areas in the next week to support this important project."
Sports equipment and kit can be donated to the Banbury drop-off point at Easington Sports Football Club on Saturday, October 9 and 16, and Sunday, October 10, between 10am and midday and during the day on weekdays. The club's address is Easington Sports FC, Addison Road, Banbury, Oxfordshire, OX16 9DH.
Larger donations made outside of this timeframe can be arranged by calling Paddy Patterson from Easington Sports FC on 07455 007293.
Further information about Kit Out The Nation can be found on the BBC website here.
Oxford United in the Community helps inspire people to live happier and healthier lives in better connected communities using the power of football.
Award winning family-owned Produce Warriors is a fruit and vegetable wholesaler supplying Oxfordshire communities with a range of local produce. Further information about Produce Warriors is available on their website.
Easington Sports Football Club is a volunteer-run Charter Standard Community Club based in Banbury. Find out more here.
Newsletter
Sign up to the OUitC newsletter today to receive the latest news, events, information and offers directly to your inbox.