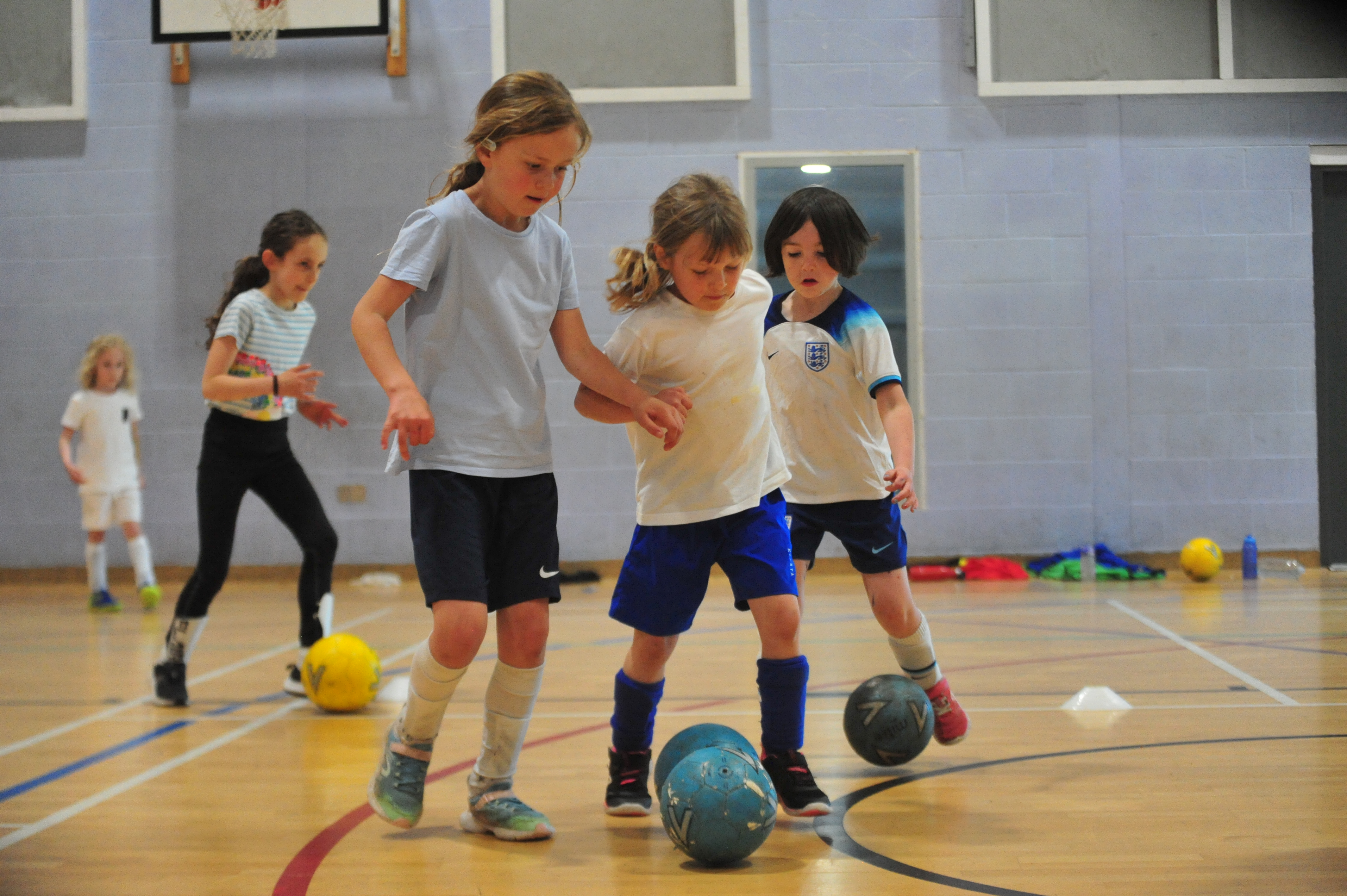 Scores of sports-mad youngsters in Oxfordshire enjoyed a fun programme of football-based activities with Oxford United in the Community this half-term via its popular holiday camps.
The football club's official charity welcomed over one hundred male and female participants aged 4-13 to The Oxford Academy in Littlemore where they took part in a mix of drills and competitions.
Suitable for players of all abilities and experiences, the sessions were managed by Oxford United in the Community's team of skilled and qualified coaches. In addition to developing skills on the pitch, the camps were also an opportunity for players to engage and make friends with likeminded participants.
Rob Porter, Lead Community Coach at Oxford United in the Community, described the week as a great success and was pleased to welcome plenty of new faces to the sessions.
"For over 30 years, our holiday camp delivery has been at the very heart of our community and social impact work," said Rob. "We were thrilled to welcome plenty of familiar faces back following our sell out Easter camps and introduce new participants to our sessions.
"A key part of our half-term holiday camp delivery is ensuring everyone has fun. By making sessions enjoyable, everyone can get the most out of their half-term experience.
"This means teaching new skills and making activities fun and engaging which encourage participants to build new connections and socialise. As coaches, it's rewarding to see those skills develop as the week progresses and our most recent delivery was no exception."
New to Oxford United in the Community's half-term delivery was the inclusion of a girls only camp dedicated to female players aged 4-13.
Its launch followed news that 100,000 more female participants are playing football today compared to 2018, with Sport England figures confirming over 777,000 girls play in a formal setting every week.
Rob was pleased by the response to the sessions and confirmed the charity's girls only camps will be extended into the summer holidays in August as a result. He hopes additional delivery will encourage girls in Oxfordshire to consider playing more regularly.
"The rise of women's football in recent years has been fantastic to witness," said Rob. "At Oxford United in the Community, we're big advocates for women's and girls football and we were pleased with the response to our girls only sessions.
"The benefits of participation stretch far beyond the health-related boundaries. Football is a great social outlet too and allows individuals to connect with new people while developing leadership and communication skills which are essential to everyday life.
"It was especially rewarding to see our academy players mix with the younger participants, many of whom hadn't trained or played in an organised – formal – environment before.
"Football is for everyone, and our holiday camps support the provision of foundation level football in Oxfordshire with a view to encouraging more youngsters to take their game to the next level and engage with the United badge."
You can keep up to date with the charity's latest news via social media using @OUFCCommunity or searching 'Oxford United in the Community' on Twitter, Facebook, Instagram and LinkedIn.
Newsletter
Sign up to the OUitC newsletter today to receive the latest news, events, information and offers directly to your inbox.