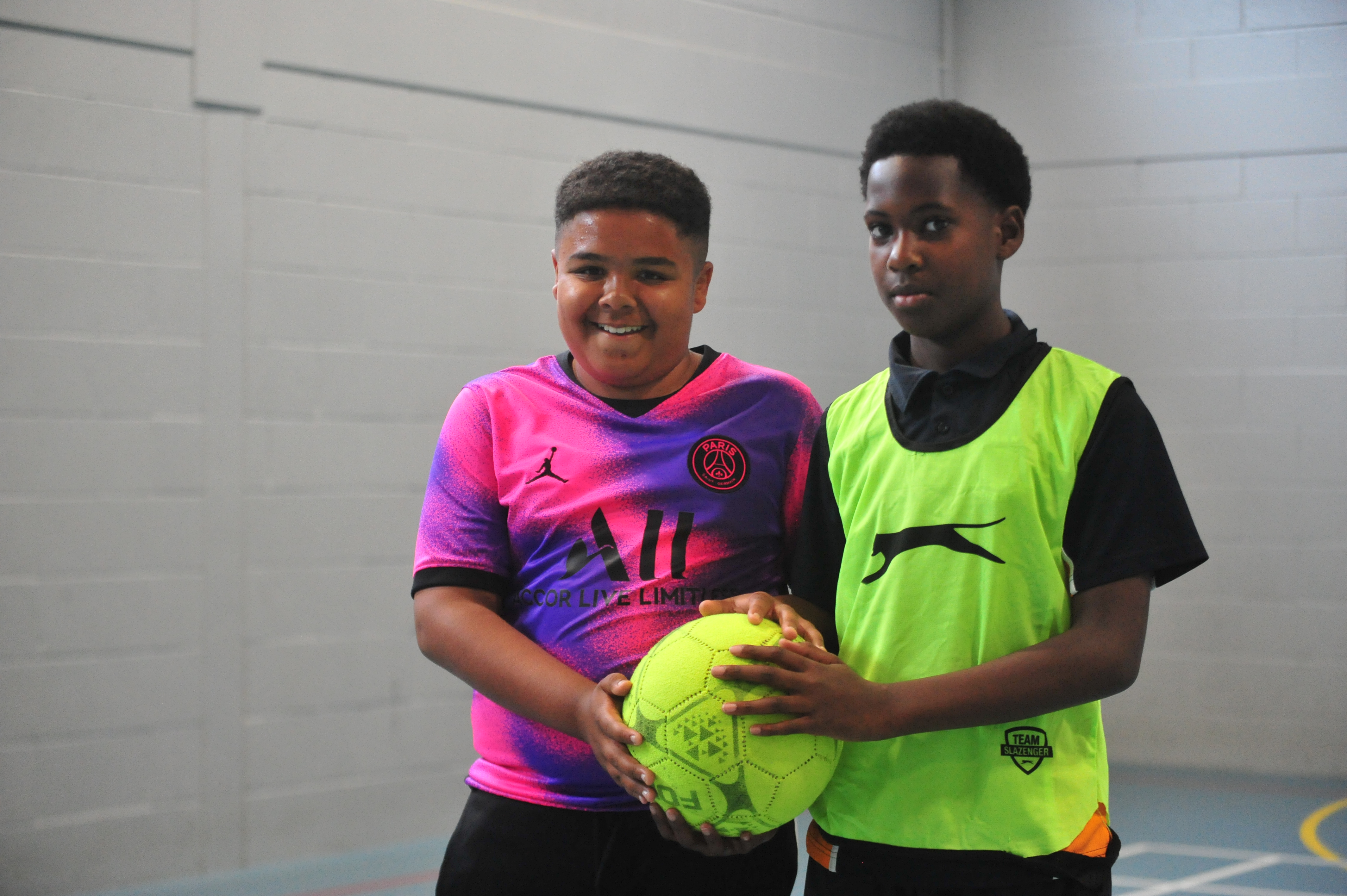 Scores of football-mad youngsters have decided to start their weekend with a twist since the beginning of the new academic year by signing up to a free youth engagement programme.
Oxford United in the Community relaunched its Premier League Kicks delivery across the county by providing several programmes for people aged 8-18 on Friday evenings including mixed and girls only sessions.
The football club's official charity first partnered with the Premier League Charitable Fund in 2020 to deliver its flagship programme which creates opportunities for people who are at risk of anti-social behaviour and youth violence.
Delivery blends football with mentoring and personal development opportunities to enhance participants' physical and mental wellbeing, provide pathways into education, training and employment and develop pro-social attitudes and skills.
Former participants include Premier League stars Marcus Rashford, Raheem Sterling, Declan Rice and Wilfried Zaha.
But the impact of sessions closer to home is helping Oxfordshire's next generation develop positive aspirations for their futures.
Mark Thomas, Social Inclusion Lead at Oxford United in the Community, said: "The continued success of Premier League Kicks in Oxfordshire demonstrates how valued programmes of this kind are locally.
"Of the people we have engaged in our first month since relaunching the programme, a fifth of those have been girls through our dedicated female-only sessions.
"Accessing participation opportunities in a formal and controlled environment is not always possible due to logistical, financial and opportunity barriers. Premier League Kicks aims to break down these barriers and directly tackle important social issues including anti-social behaviour, racism and knife crime.
"Sessions are open to participants of all playing abilities and experiences and – best of all – are entirely free so we'd encourage anyone interested in learning more to get involved now."
Further information about Oxford United in the Community's Premier League Kicks delivery is available by emailing [email protected].
Sessions are held every week during term time in Banbury and Oxford. Sessions in Abingdon will be launching soon.
Newsletter
Sign up to the OUitC newsletter today to receive the latest news, events, information and offers directly to your inbox.