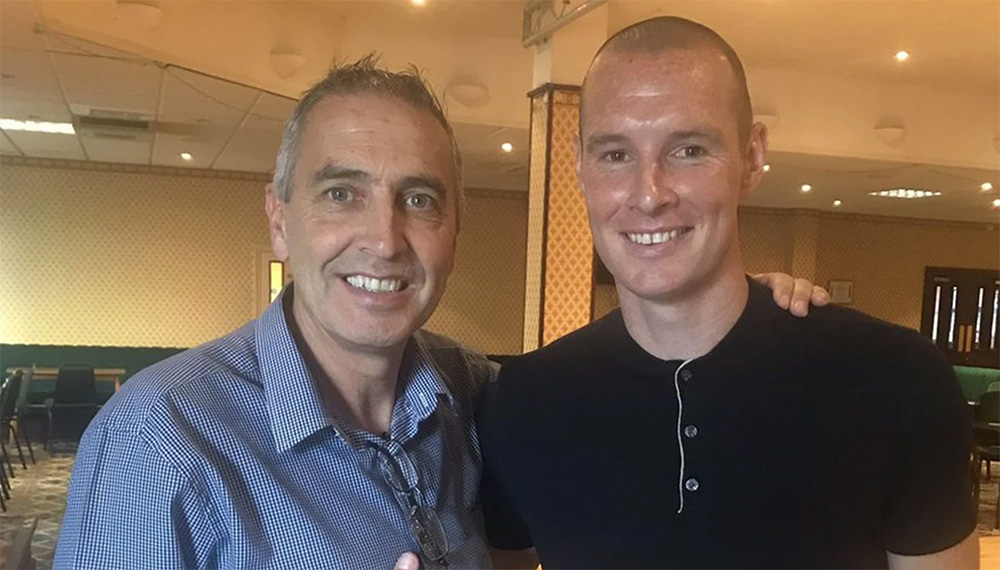 Oxford United in the Community launches programme to help address loneliness
Oxford United in the Community are taking part in a major new national programme to tackle loneliness among older people.
The English Football League Trust has received £810,000 from the Department for Digital, Culture, Media and Sport to support EFL Club Community organisations in 32 areas of the UK with the aim of connecting more older people at risk of loneliness.
A recent study from the Office National Statistics showed 2.6 million adults reported they felt lonely "often" or "always" while 7.4 million adults reported their well-being had been affected having felt lonely in the past seven days.
As part of the national 'Let's Tackle Loneliness Together' campaign Oxford United in the Community have launched 'The Manor Club Extra' in partnership with Age UK Oxfordshire, and Active Oxfordshire. Before COVID-19 Oxford United in the Community ran The Manor Club as a monthly meeting for the over 50s at the Cowley Workers Social Club in Cowley. A guest speaker, usually a United legend, would treat people to stories and memories via a Q&A and lunch would also be provided. It helped people socialise and get together and was regularly attended by more than 60 people.
Thanks to the funding Oxford United in the Community have taken the Manor Club online to ensure further support for some of the older members of our community. In partnership with Age UK Oxfordshire & Active Oxfordshire, Manor Club Extra videos will be broadcast via the internet in care homes participating in the project, and to people living alone. This will give even more people the opportunity to watch special interviews with former United players and others. The Manor Club Extra will incorporate six digital episodes and three printed brochures which will be widely distributed to older people across the county. Charity patron and United legend James Constable will appear in one of the early broadcasts.
Chris Lowes, Head of Oxford United in the Community, said: "We are grateful to the EFL Trust and Department of Culture Media and Sport for giving us the opportunity to help address this important issue in our community. The Manor Club had made some significant progress in supporting people since its inception in 2016. It was a vital point in the month when people who predominantly live on their own could come together and socialise.
"COVID-19 meant we had to put it on hold, and while we have maintained communications this fantastic initiative gave us the funding we needed to re-invigorate the Manor Club. By partnering with Age UK Oxfordshire and Active Oxfordshire we will be able to reach even more people and combine our expertise to provide even greater help and support. By working in partnership, we have been able to develop more ways to bring people together to build even stronger communities with a focus on groups at particular risk of loneliness."
Penny Thewlis, CEO of Age UK Oxfordshire said: "We are thrilled to be working with Oxford United in the Community and Active Oxfordshire on this exciting project. By working together on this, we can reach so many more people through their passion for football. The camaraderie that comes from sharing a passion for something like football is crucial in helping us to overcome feelings of loneliness and of course that ability to pursue a shared interest was an early victim of the pandemic. We hope this project will help to re-ignite some of the connections that have been lost."
Paul Brivio, Chief Executive of Active Oxfordshire said: "We are pleased to support Oxford United in the Community and Age UK Oxfordshire to extend The Manor Club as a virtual offer as well as bring information and advice on how to get active directly to people's homes. We know supporting people to be more active and involved in programmes like this will benefit older people both physically and emotionally, which is more important now than ever as we recover from the Covid-19 pandemic."
During lockdown Oxford United carried out regular befriending phone calls to older supporters and Oxford United in the Community distributed club branded masks to care homes. The EFL Trust network has a history of working with people across all generations and have a track record of connecting the people who need it most.
Mike Evans, Chief Executive Officer of the EFL Trust said: "We are proud to have been chosen to be part of this vital mission to support the older people in our communities. We see this as an endorsement of the great work that our CCOs have done in this area and we know there is so much more that our network will achieve. Our Health and Wellbeing team are working hard to match the expertise of our network to the communities where it is most desperately needed and we continue to work with DCMS, NHS, Public Health England and other agencies to ensure we can all build back better after COVID-19."
Oxford United in the Community is the football club's official charity and helps inspire people to reach their potential and improve their health and wellbeing via the power of football, engagement, and education.
Newsletter
Sign up to the OUitC newsletter today to receive the latest news, events, information and offers directly to your inbox.