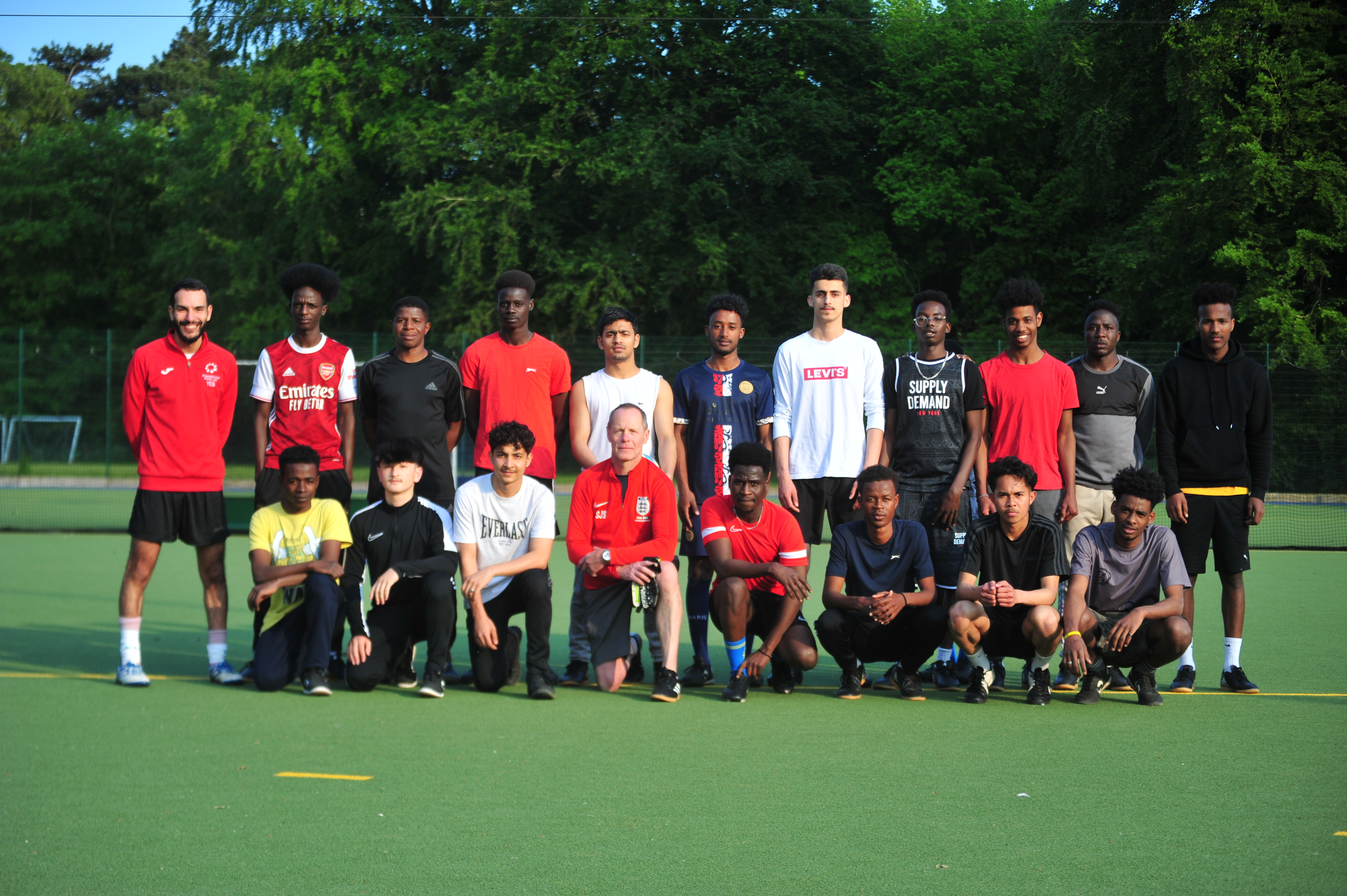 An Oxford-based football team made up entirely of refugees and asylum seekers is marking two years since its formation by three city charities.
Oxford Phoenix FC was launched jointly by Oxford United in the Community, Asylum Welcome and Refugee Resource in June 2021 to connect participants with likeminded individuals, help them develop key life skills and integrate them into the community.
Funded sessions take place twice weekly at Oxford Brookes University and Greyfriars Oxford Catholic School while competitive matches against local schools are organised which combined facilitate training and playing opportunities in a fun and safe space.
Adam Mohammed joined Oxford Phoenix in December having arrived in the UK from Libya in September 2021. The 18-year-old plays in midfield and to mark Refugee Week, he said joining the team has helped him adjust to life more than 2,000 miles from home.
"It's allowed me to make friends and settle into my new life," said Adam. "I always played football back home, and when I arrived in the UK I want to continue playing and found Oxford Phoenix FC which has been fun.
"I enjoy coming here twice a week and playing with people who are similar to me. It's been a big change, but I'm very grateful for this opportunity."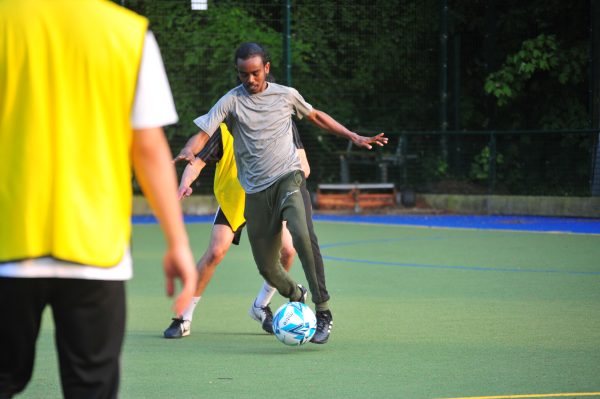 In addition to activities on the pitch, members of Oxford Phoenix FC were invited by Oxford United in the Community to experience their first live professional football match.
Fifty players and their coaches headed to the Kassam Stadium to watch Oxford United play Accrington Stanley in the U's final League One fixture of the season, which ended 1-2.
Youcef El Barhdadi, Football Manager at Refugee Resource, said the creation of Oxford Phoenix FC has delivered lasting memories and qualities to its players since the club first launched.
"Providing a safe space for refugees and asylum seekers, who have fled from difficult situations, to play football is our primary objective," said Youcef.
"Sport and activities help build friendships, confidence and skills that are essential in everyday life. By creating a team in partnership with Oxford United in the Community and Asylum Welcome, we are enabling refugees to place any anxieties they might have on hold and instead develop positive aspirations for their futures.
"We welcome new faces every week, and seeing players' confidence develop both on and off the pitch is immensely satisfying. Our trips to the Kassam Stadium epitomise how we can use football to bring people together for positive outcomes and we're thrilled to mark the club's second anniversary."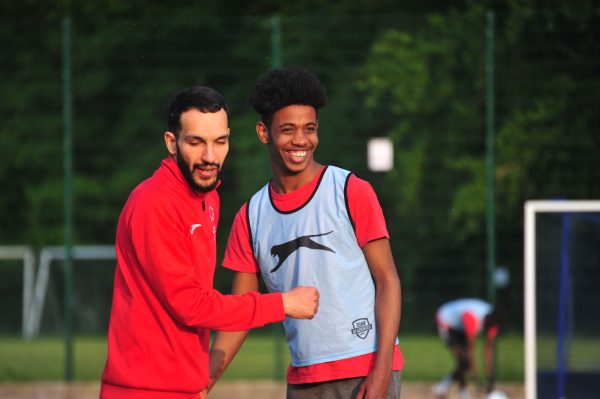 The club's two-year anniversary coincides with the release of Government data which showed 75,492 asylum applications were processed in the UK in the year ending March 2023. That figure represents a 33% year-on-year increase.
Mark Thomas, Social Inclusion Lead at Oxford United in the Community, said: "Football holds a tremendous power to connect likeminded people and inspire happier, healthier and better-connected communities.
"We often hear about the success stories of our sport on the pitch, but Oxford Phoenix FC is a shining example of what's possible behind the scenes by making a genuine impact on the lives of people in need.
"We're really grateful to Asylum Welcome and Refugee Resource for their support in establishing Oxford Pheonix FC and improving the lives of individuals they work with through football and the Oxford United badge."
Further information about Oxford United in the Community and its work to transform the lives of those it works with using the power of football can be found by visiting its website – www.ouitc.org.
Newsletter
Sign up to the OUitC newsletter today to receive the latest news, events, information and offers directly to your inbox.