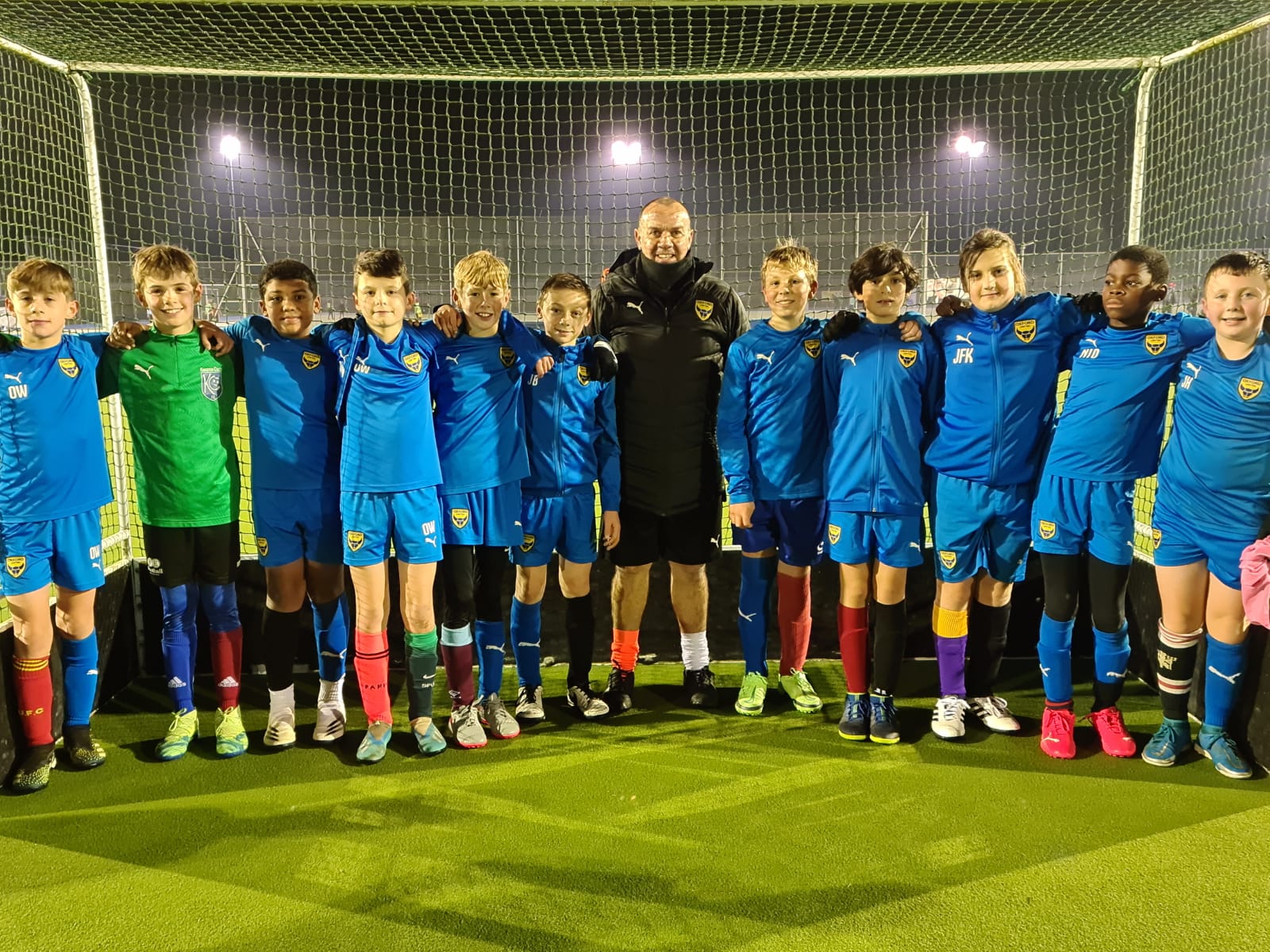 Oxford United in the Community has backed a national campaign which encourages people to wear odd socks and raise awareness of Anti-Bullying Week.
Players in the charity's U12s to U16s Development Centre squads turned up to training on Monday night sporting a range of vibrant colours as part of Odd Socks Day to stamp out bullying and consider steps that can be taken to prevent it.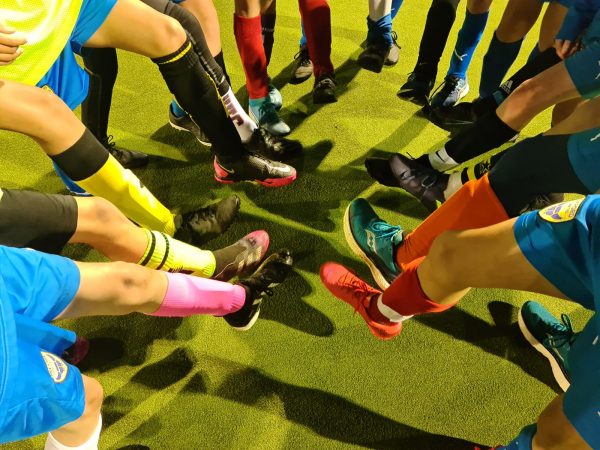 This year, Anti Bullying Week's theme is 'One Kind Word', which encourages people to think about what it means to be kind to others. It comes after research found 30% of children in the UK have experienced a form of bullying in the last year with 17% of children being bullied online.
The campaign has received the support of local schools and football clubs including William Morris Primary School in Banbury and Bicester's Bure Park Juniors plus Oxford United first-team manager Karl Robinson and club captain John Mousinho.
Alex Blane, Development Centre Manager at Oxford United in the Community, said he was pleased by the response of young people living in Oxfordshire to Anti-Bullying Week.
"Asking our Development Centre players to wear different coloured socks to training might seem a simple act, but it helps to translate a very powerful message," said Alex. "Every person we have engaged with this week has played their part in raising awareness of Anti-Bullying Week.
"Wearing odd socks demonstrates that we are all different and that it is okay to be different. It is essential everyone respects one another whether they are playing on the football field, working as a team at school or engaging with others without supervision.
"Bullying in any capacity is not tolerated at Oxford United in the Community, and the response of those in our Development Centre and others we engage with will help everyone in our county lead happier, healthier and better-connected lives."
This year, Anti-Bullying Week has partnered with Kidscape which works to ensure all children grow up in supportive communities safe from bullying and harm.
The charity has listed its top seven pieces of advice which can be relayed to children to help prevent bullying. They include being kind and respectful, standing up to injustice, understanding friendship, confidence, establishing boundaries and raising awareness of support channels.
Chris Lowes, Head of Oxford United in the Community, said: "As a charity that engages with thousands of children across Oxfordshire each year, we have a responsibility to educate and encourage people to be kind.
"One Kind Word really can make a difference to someone's day, which is why we're delighted our Development Centre players have backed the campaign and helped to put an end to bullying in Oxfordshire."
Anti-Bullying Week is a national campaign hosted each November which aims to help stop bullying and bring lasting change to children's lives via national and local level programmes.
Oxford United in the Community helps inspire people to live happier and healthier lives in better connected communities using the power of football.
A video which raises awareness of Anti-Bullying Week produced by the charity in partnership with local schools and football teams plus Oxford United can be viewed here.
Newsletter
Sign up to the OUitC newsletter today to receive the latest news, events, information and offers directly to your inbox.