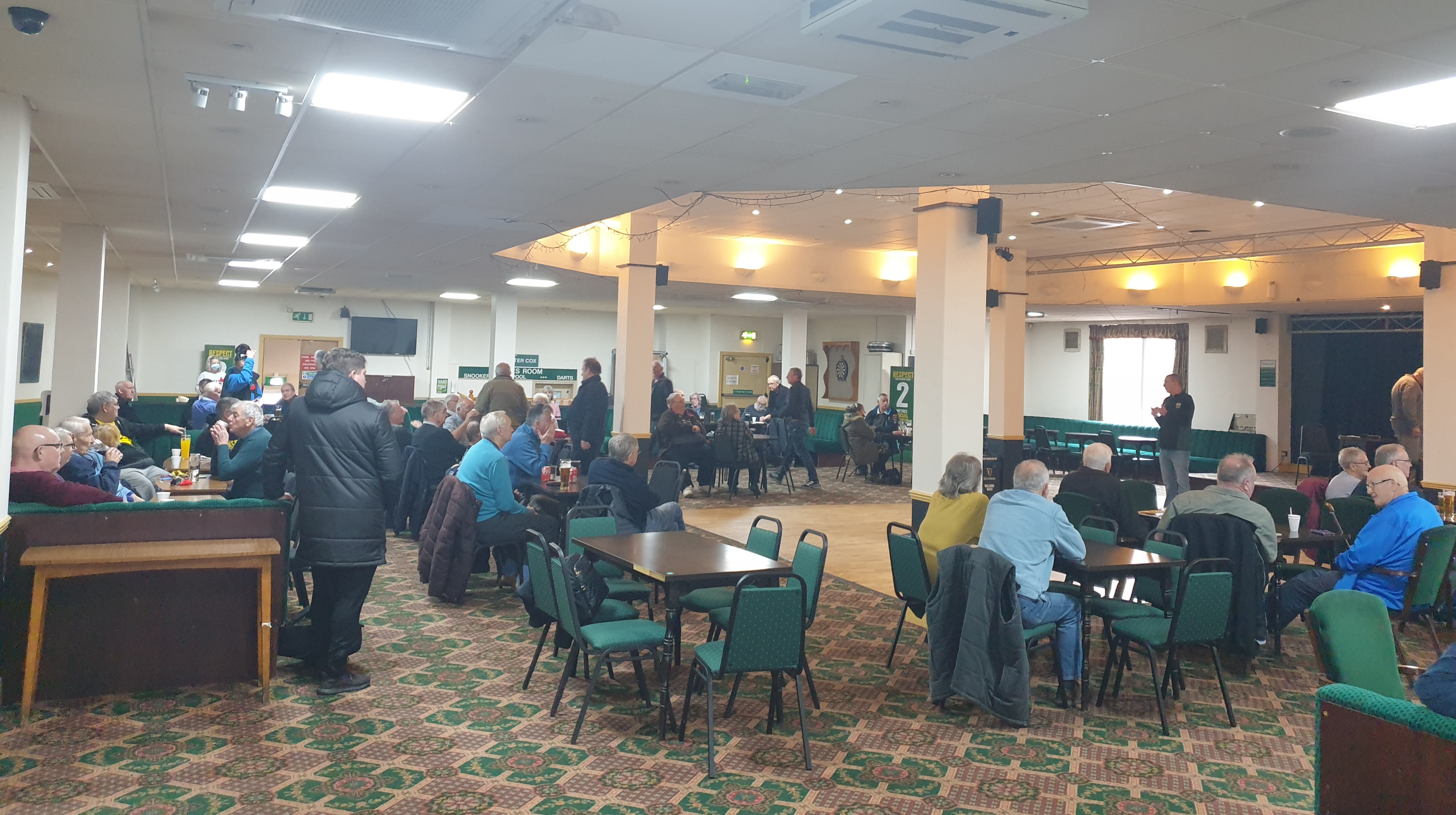 The Manor Club made a popular return this week as former U's defender Eddie Odhiambo spoke to more than 50 attendees at Cowley Workers Social Club.
Hosted by Oxford United in the Community, The Manor Club for the over 50s has been absent since March 2020 due to the COVID-19 pandemic and its subsequent social restrictions.
But guests were welcomed back for the first time in 20 months at yesterday's event as part of the football club's official charity's ongoing efforts to connect older people across Oxfordshire.
Guest speaker Odhiambo discussed his time at Oxford United between 2006 and 2008 – where he made 81 appearances – and the remainder of his 16-year professional career which included stints at Stevenage, Newport, Gateshead and Brackley.
The Tanzanian also touched on his current responsibilities in football with Southern League Division One Central side North Leigh, where Odhiambo is currently first-team manager, with host Roger Hiscock.
Chris Lowes, Head of Oxford United in the Community, said returning to the Cowley Workers Social Club provided a big boost to everyone associated with The Manor Club.
"The Manor Club really does make a difference to people who attend," said Chris. "Its core aim is to help tackle isolation after latest figures revealed more than one in 10 over 65s in Oxfordshire live alone.
"The Manor Club is a weekday social hub for our club's older supporters and it's great to be back physically.
"We're looking forward to welcoming more guest speakers in the near future and are actively working to establish other activities which will connect older people across the county.
"We want these programmes to build on our work with The Manor Club Extra and Tackling Loneliness Together campaigns during lockdowns."
Established in 2017 in partnership with Oxford Brookes, The Manor Club was created to provide an outlet for older residents and U's fans in the Eastern Arch of the city to meet and socialise.
Gatherings were held on the first Wednesday of every month before the COVID-19 pandemic forced The Manor Club to go digital due to social restrictions. A selection of interviews with United legends are still available to view here.
Details of further guest speakers will be released on the Oxford United in the Community website soon.
Oxford United in the Community helps inspire people to live happier and healthier lives in better connected communities using the power of football.
The charity is interested to hear from organisations who may wish to sponsor or support its work connecting older people across the county. To do so, please email [email protected] to discuss further
Newsletter
Sign up to the OUitC newsletter today to receive the latest news, events, information and offers directly to your inbox.