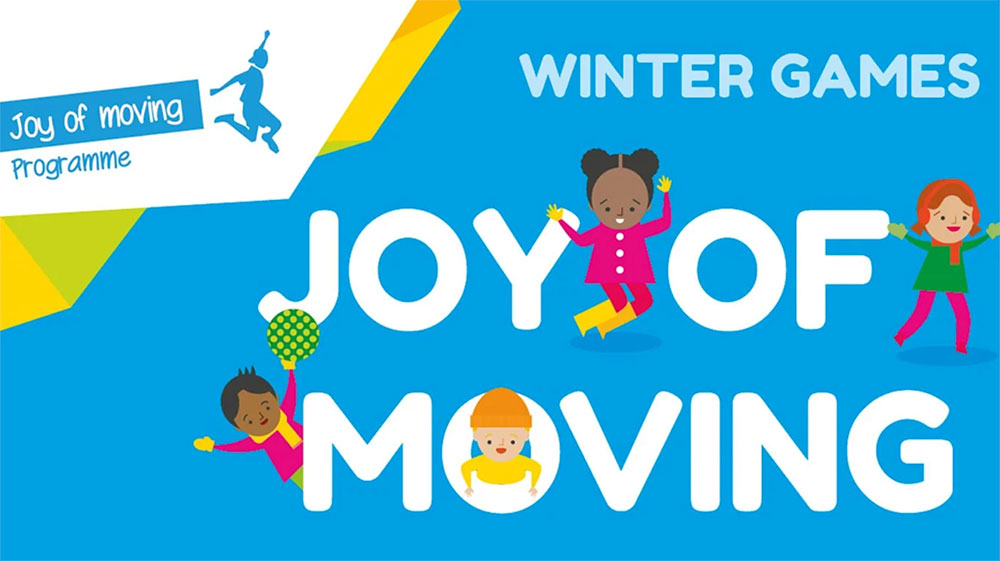 Oxford United In The Community Provide Free Winter Games Activity Packs To Help Youngsters Stay Active During Half Term
Oxford United in the Community has partnered with the EFL Trust and Ferrero to launch a virtual winter games pack that will help inspire children to get moving during the tail end of winter.
Developed by The Joy of Moving programme, which last summer reached out to more than 250,000 children nationally through its Home School Festival, the winter games pack provides families with a selection of games and activities to complete at home free of charge.
All winter games activities have been developed with Joy of Moving philosophies in mind, such as the connection between body and mind in addition to the importance of physical activity and healthy eating.
As schools continue to close their doors to help slow the spread of COVID-19, the winter games pack will support families in helping their children to stay active and complete the recommended 60 minutes of exercise each day during lockdown.
Ross Layton, Schools Manager at Oxford United in the Community, said: "Research has shows that children's activity levels drop significantly in the winter months.
"The Joy of Moving Programme is a great way for children to be able to get active in the classroom or at home with a series of fun games in such challenging and difficult times.
"This is an extremely hard time for all children across Oxfordshire so this pack will give children a break from home schooling and virtual learning.
"Our aim is to be able to support our community in challenging times and this pack is an example of the numerous ways we are offering support."
The Joy of Moving programme is an unbranded CSR corporate social responsibility (CSR) project by Ferrero.
In partnership with the EFL Trust, Joy of Moving has been supporting children to get active across EFL Communities for more than seven years.
Chris Lowes, Head of Oxford United in the Community, added: "The Joy of Moving programme shares similar core values to what we hold at Oxford United in the Community.
"The programme's work inspires children to move through play and thus building physical fitness, motor coordination, creativity and life skills. Sport has tremendous power to change lives and we hope our winter games pack can help young people get active during half term."
Schools can apply to receive Oxford United in the Community's free virtual winter games pack by emailing [email protected].
Oxford United in the Community is the football club's official charity and helps inspire youngsters to reach their potential and improve their health and wellbeing via the power of football, engagement, and education. Last year it engaged with more than 5,000 people in Oxfordshire.
If you require any further information, please contact Oxford United in the Community via: [email protected]
Newsletter
Sign up to the OUitC newsletter today to receive the latest news, events, information and offers directly to your inbox.