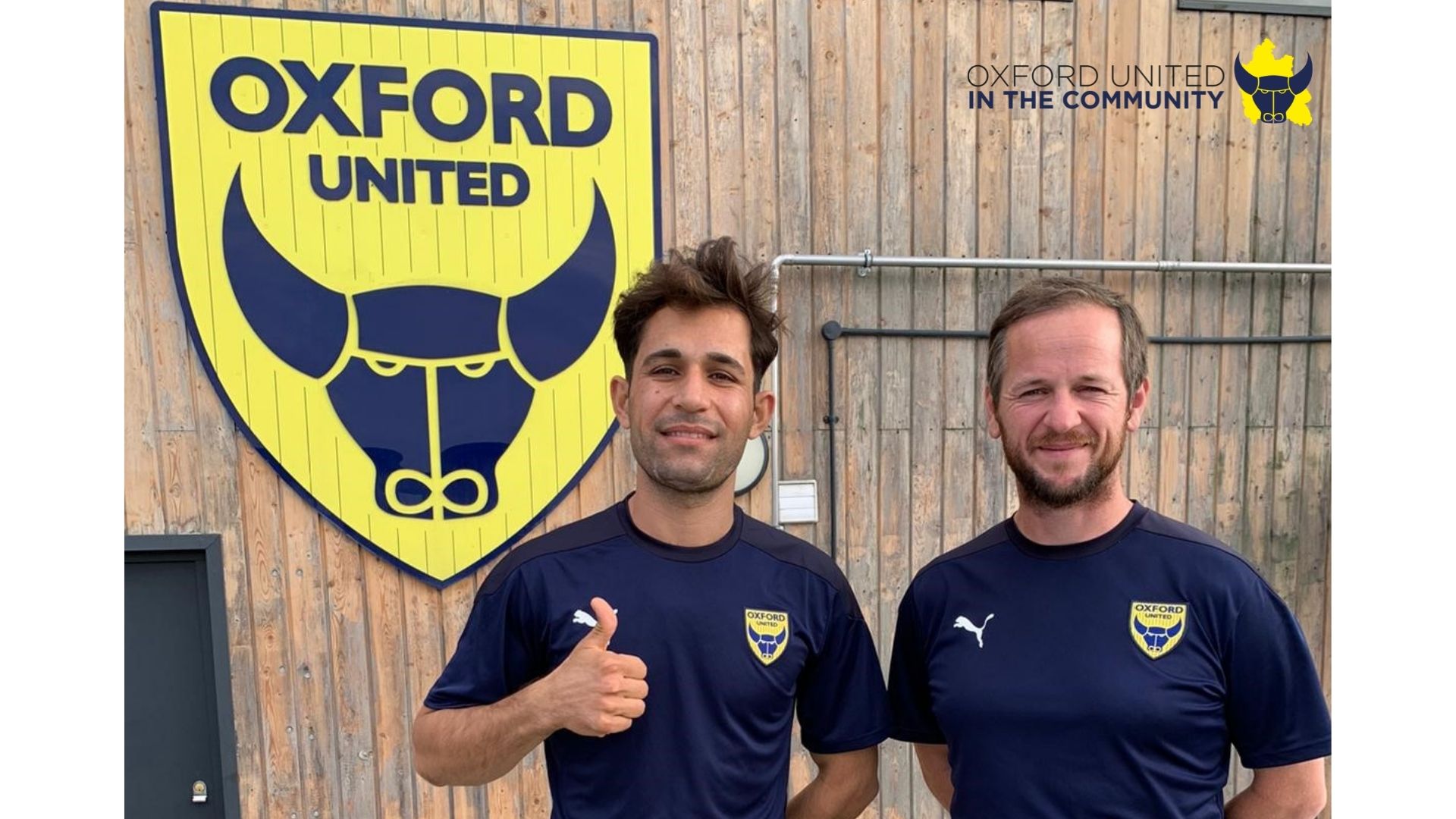 Each year, thousands of asylum seekers risk their lives by travelling to the UK in search of a better future away from their homeland.
According to the latest United Nations High Commissioner for Refugees statistics, there were 132,349 refugees, 77,245 pending asylum cases and 4,662 stateless persons in the UK.
Most asylum-seekers do not have the right to work, are provided 'hard to let' living accommodation and receive just £5.64 per day for food, sanitation and clothing needs.
In Oxford, Asylum Welcome and Refugee Resource work to improve the experiences of asylum seekers and refugees who are sent to live locally.
The two charities recently partnered with Oxford United in the Community to deliver a series of weekly specialist football sessions that help people develop essential life skills and make friends.
Helena Cullen, Youth Service Manager at Asylum Welcome, explained more about the hardship people face through the asylum process and how structured football sessions help people develop the basic skills required to succeed in life.
"When asylum seekers arrive in the UK, their journey is only just beginning," said Helena. "Many have been forcibly separated from their family and must quickly adjust to new cultures and systems.
"With the correct support and guidance, asylum seekers and refugees can go on to achieve amazing goals in our society. Part of our challenge at the beginning of someone's stay in the UK is helping to reduce levels of isolation, give people a feeling of purpose and help them to make new friends.
"Football is a positive activity which can make a huge difference and it's a popular sport in refugee communities. Our partnership with Oxford United in the Community really helps us to develop asylum seekers and refugees' skills via structured and meaningful sessions."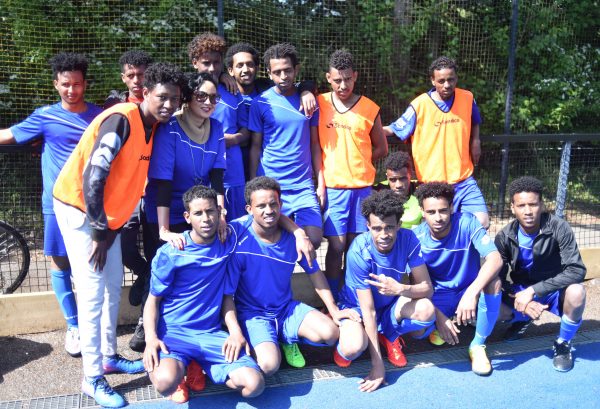 Hosted at St Gregory the Great School in Cowley, the sessions took place on Wednesday evenings and were attended by up to 25 asylum seekers and refugees.
Spaces were funded via Comic Relief's 'Thriving, Not Just Surviving' initiative with the core focus of each session being on the development of life skills including teamwork and communication.
The three charities are continually exploring new ways to raise funds so players can attend future sessions wearing appropriate kit.
Rod Diaz, Mentoring Coordinator at Refugee Resource, added: "We're extremely grateful to Oxford United in the Community for adding extra purpose to our football sessions and providing players with a fun and meaningful playing experience.
"Funding remains a key issue for the group, though, and some players had to participate in clothing which is not suitable for physical exercise.
"Any financial support would be greatly received and help improve the lives of young people wishing to make a positive impact on their newly found community."
Chris Lowes, Head of Oxford United in the Community, said: "We're extremely proud to partner with Refugee Resource and Asylum Welcome whose work in Oxford and the surrounding areas provides people with a platform to lead a happy and successful life.
"We share many core values with both charities which is why partnering came as a natural fit. Football has the power to break down barriers and encourage people to have positive aspirations for their futures.
"Our inclusive sessions catered for refugees and asylum seekers of all abilities, ages, genders, backgrounds and cultures. They inspired teamwork and leadership qualities, and we were pleased to see so many participants enjoying the sessions and becoming the best version of themselves."
If you would like to support Oxford United in the Community's football sessions for asylum seekers and refugees in the future, you can contact the charity via its new website: Oxford United in the Community | Charity, Programmes, Courses (ouitc.org).
Additional information about Asylum Welcome – which this year is celebrating 25 years of supporting refugees living in Oxfordshire – can be found here.
Refugee Resource provides psychological, social and practical support for refugees, asylum seekers and vulnerable migrants to help them build new lives as part of Oxfordshire's diverse community.
Oxford United in the Community helps inspire people to live happier and healthier lives in better connected communities using the power of football. Last year, it engaged with over 2,500 people in Oxfordshire.
Newsletter
Sign up to the OUitC newsletter today to receive the latest news, events, information and offers directly to your inbox.