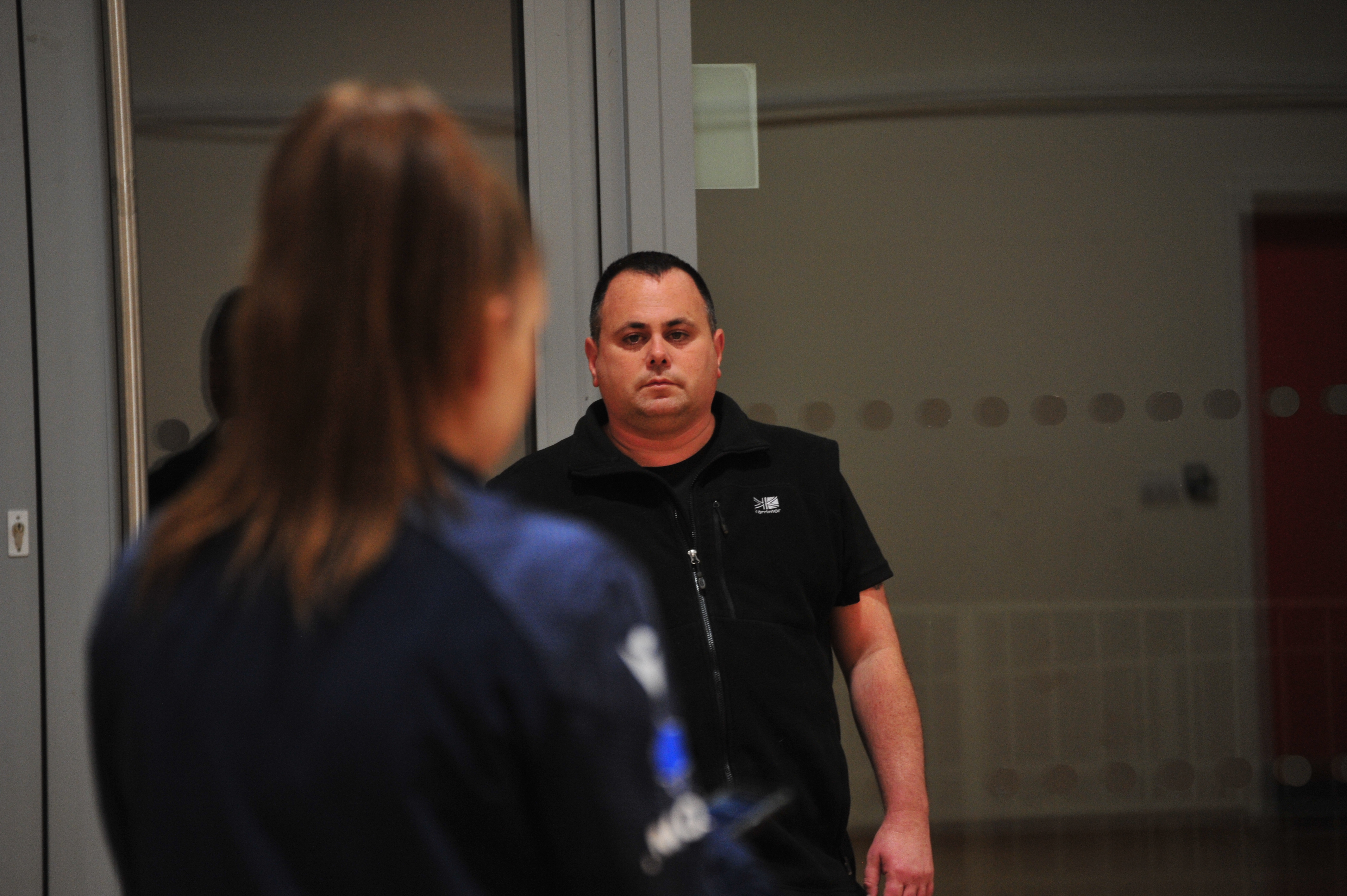 A graduate of Oxford United in the Community's free weight loss and cardiovascular health programme has unlocked a new lease of confidence thanks to some basic lifestyle changes.
Chris Jones completed the charity's 13-week FIT U'S programme after deciding to ditch his sedentary way of life in favour of a healthier, more active, and better-connected routine.
The Blackbird Leys resident is one of the first participants to finish the one of its kind programme which is designed for people who complete little to no physical activity and want to make lasting change to their overall health.
Now, Chris is encouraging United supporters to sign-up to FIT U'S' winter wave, which begins on Tuesday, November 15, at the Rose Hill Community Centre in Oxford with capacity for 60 male and female participants aged 35-65 to enrol.
"I'm always looking for inspiration and tips to help me lose weight," said Chris. "My confidence isn't what it once was, and I found I'd be getting out of breath when doing simple things with the kids, so I knew I wanted to improve my diet and health.
"When Oxford United in the Community launched FIT U'S I thought it would be a perfect fit, and it has been just that. Like anything new, it was a bit nerve-wracking to begin with as none of us knew what to expect or even if the programme would be for us.
"But Rebekah (Stapley, Health and Wellbeing Service Lead) and the team have been fantastic, and we've all learnt so much."
Delivered in partnership with Oxfordshire County Council, Oxfordshire Community Foundation, the EFL Trust and Sport England, FIT U'S sits under the national FIT FANS project.
Launched in April 2020, FIT FANS helps participants lose weight, get fitter and lead a more active lifestyle. It comes after latest Government statistics revealed 28% of adults in England are obese and a further 36% are overweight.
Participants are invited to set individual goals at the beginning of each wave before exploring weight management, nutrition, physical activity, alcohol consumption, smoking and long-term solutions to being healthy.
On average, each participant loses 5% of their total body weight by the end of the course.
"It's been a very eye-opening experience," said Chris. "I've learnt a lot about calorie intake and nutrition especially, but the social benefits are as equally important.
"Three of us meet up on a Thursday night now to walk together and keep each other company while being active and healthy. We share a lot in common and all attend Oxford United fixtures so there's never a shortage of conversation!
"FIT U'S has improved my confidence ten-fold, and I feel I've now got the tools to continue my weight-loss journey. The support from everyone has been great and I'm so pleased I enrolled.
"If you're considering signing up to the winter wave then just do it, I can promise you'll be welcomed, meet a bunch of new like-minded people and make lasting change to your lifestyle."
To register your interest to enrol onto Oxford United in the Community's second FIT U's wave, email [email protected] or visit the EFL Trust website for further information.
Alternatively, you can contact Rebekah directly via 07456 804313. The charity's winter programme will be held every Tuesday from November 15 between 5.30pm – 7.15pm for men and 7.30pm – 9pm for women.
Newsletter
Sign up to the OUitC newsletter today to receive the latest news, events, information and offers directly to your inbox.