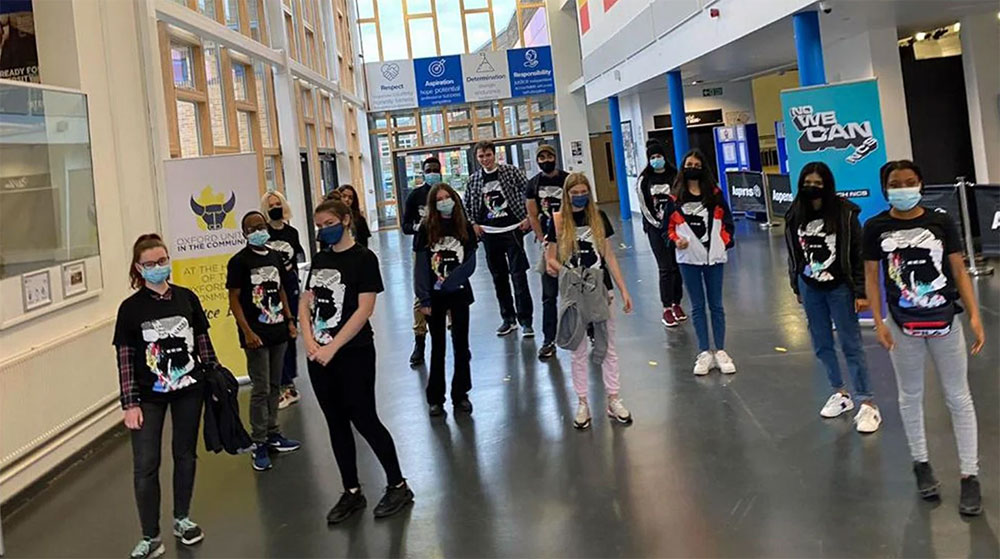 NCS is a youth programme that runs across England and Northern Ireland. It exists to engage, unite and empower young people, building their confidence so they can go out there and achieve their dreams, no matter where they're from or what their background is.
A YOUTH PROGRAMME LIKE NO OTHER 
Designed especially for 16 and 17 year olds, the NCS experience will give you a clearer idea of what you want from your future. We'll help you realise that big, exciting things can come from feeling a little bit overwhelmed…
…No, seriously, it's all good. Remember, No. We. Can. Show yourself exactly what you're made of! On NCS, you'll mix with a new crowd, and take on fresh challenges together. Before you know it, you'll be rooting for each other, as you all tackle your own little hurdles.
Along the way, you'll also get a taste for independence and pick up skills that'll help you smash your future goals.
And if that's not enough for you, you'll also be given a platform to have your voice heard and pursue a passion project.
The NCS experience might last just a few weeks, but the impact? That lasts a LOT longer.
Over 500,000 people have already done NCS – want to join them?
What does the Summer 2021 programme look like?
Together, we're tackling some of the biggest issues in our country:
SOCIAL COHESION
Cultivating stronger, more integrated communities by fostering understanding between you and your neighbours from different backgrounds.
SOCIAL MOBILITY
Building essential skills for work and life, making sure you can get ahead and are prepared for whatever the future holds – think of it as investing in our country's future talent.
SOCIAL ENGAGEMENT
Engaging you in social action in your community as well as the democratic process, creating more understanding of your responsibilities as a citizen and your potential to affect change.
Newsletter
Sign up to the OUitC newsletter today to receive the latest news, events, information and offers directly to your inbox.