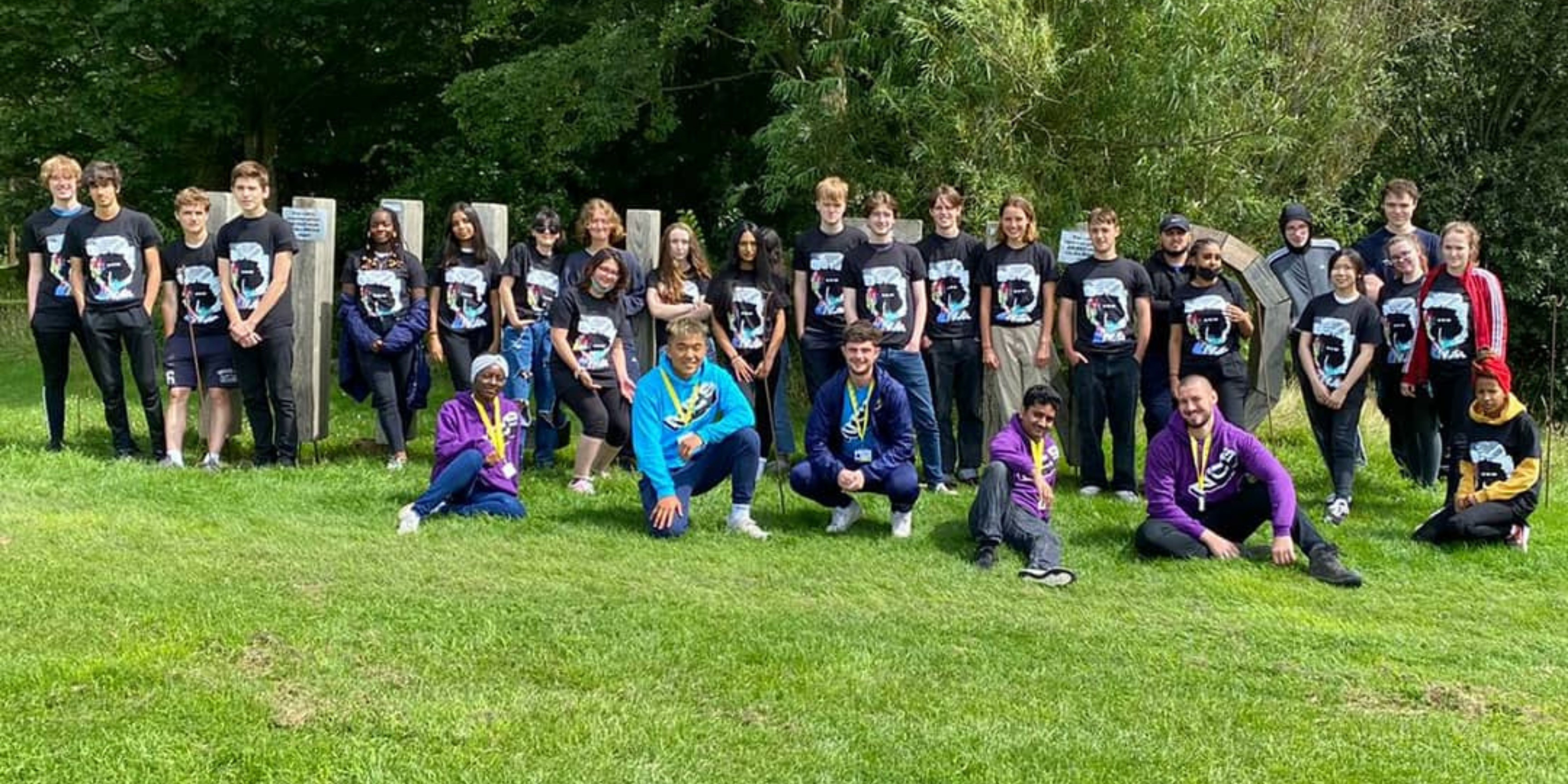 NCS is a youth programme that runs across England and Northern Ireland. It exists to engage, unite and empower young people, building their confidence so they can go out there and achieve their dreams, no matter where they're from or what their background is.
NCS Summer 2022 with Oxford United in the Community
NCS school Partners and Summer 2022:
We're excited to be collaborating with a variety of Oxfordshire schools, colleges, and different educational institutions to offer the National Citizen Service (NCS) programme in the summer of 2022. These partner providers are as follows:
• The Cherwell School
• Cheney School
• Matthew Arnold School
• St Edward's School – Oxford
• Magdalen College School – Oxford
• Kings Oxford
• The Oxford Academy
• Activate Learning – City of Oxford College
• Oxford International College
We've been collaborating with several educational institutions since summer 2020 to give young people the opportunity to learn and develop vital skills while having a great time. We're excited to continue working with more of our partner schools to provide their students with this excellent opportunity to learn important information and life skills that will help them succeed in their future endeavours.
You can see some of our 2021 NCS Highlights on our YouTube channel by clicking HERE or watching the video below.
Teenagers who enrolled onto Oxford United in the Community's National Citizen Service Programmes last summer have raised more than £1,400 for five local charities.
As we look forward to Summer 2022, we are excited to collaborate with each of them to provide young people aged 16-17 with the opportunity to participate in our NCS programme this summer.
These are the dates you can choose from:
25th July – 5th August 2022
8th August – 19th August 2022
The course is divided into four different sections and lasts two weeks. The following is a breakdown of our programme:
Week 1 
Phase 1 (Be Epic) and Phase 2 (Live Life).
Week 1 will be held on a residential basis with 4 overnight stays at Taplow Lakeside in Maidenhead. This first week, which encompasses the first two stages, will be jam-packed with outdoor activities like archery, water-raft challenges and bushcraft amongst many other activities. It will assist young people in meeting new people and making new friends, as well as several activities and workshops that will assist you in developing your independence, gaining insight into the world of work and enterprise, and improving your CV's while preparing you for any future interviews.
Week 2 
Phase 3 (Do Good)
Week 2 will be held on a non-residential basis at The Kings Centre in Oxford. This phase is all about getting a deeper grasp of your community and doing good in it. You'll choose a cause or charity that is important to you and your team, and create and implement your social action initiative to address it and leave a lasting legacy.
Phase 4 (Go Party)
After all of that, you certainly deserve to celebrate your accomplishments! This is where you will collect your government-signed certificate and meet up with old and new friends to reminisce about a memorable summer.
To sign up to NCS, head to https://wearencs.com/sign-up-to-ncs or call 0800 197 8010.
We'll also be hiring seasonal employees for a range of positions in the coming months, so keep an eye out for additional information.
If you are a young person, a teacher, or a parent/guardian interested in learning more about NCS, please contact Aled Newton at [email protected]
You can see the Summer 2022 NCS promo by clicking HERE or watching the video below.
Changemakers with Oxford United in the Community 2022
Changemakers enables young people to continue to make a difference in their communities after they have completed the NCS programme. All of our NCS graduates are invited to join the Changemakers programme, where they can make even more new friends, continue to learn important life and educational skills that will support them in their lives, and participate in regular social action initiatives to help their community.
Our Changemakers programme is also accessible to 15-17 year-olds who have not participated in NCS but want to make a difference in their community, so please get in touch with us if you are interested in participating!
Newsletter
Sign up to the OUitC newsletter today to receive the latest news, events, information and offers directly to your inbox.