Manor Club Extra is an online and offline programme set up with funding received from the Department for Digital, Culture, Media & Sport as part of the EFL Trust's Tackling Loneliness Together project.
Manor Club Extra delivers online videos and chats as well as hardcopy brochures to a wider audience across Oxfordshire.
Launched in August 2020, Manor Club Extra, the extension of OUitC's existing Manor Club programme, was made possible when the Charity was one of 32 Football League club community organisations to be successful in receiving a share of £810,000 funding that DCMS awarded the EFL Trust in support of their campaign "Tackling Loneliness Together".
The focus of the project was to provide support and connectivity to those people over 70 who have been isolated or suffering from loneliness, especially as a result of the COVID-19 pandemic.
Manor Club Extra has helped to fill the void of the Manor Club not being able to take place during the COVID-19 pandemic.
We are delighted to have joined forces with project partners Age UK Oxfordshire and Active Oxfordshire. Together we have been able to provide shows that we filmed with exclusive Q&A sessions with past players and club officials with Age UK Oxfordshire's physical activity service "Generation Games" providing a fitness class for the older residents of Oxfordshire as well as providing Manor Club Extra brochures with a range of advice and support from our partners.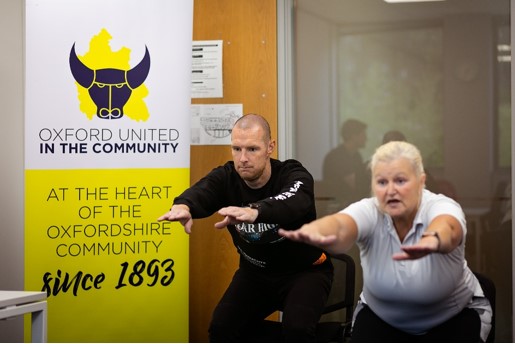 As part of the project, focused on the over 70s, OUitC offers weekly Virtual Coffee Mornings where we are joined mostly by supporters of the club with the chat covering all things OUFC, as well as topics such as music, holidays, photography and the National Trust.
OUitC has also provided a friendly phone call service where the Charity's team members have made to residents over 70 in Oxfordshire, to have a chat about all things OUFC and to check in with them, finding out how they are and how their week is going.
To watch Manor club Extra shows featuring James Constable, Les Robinson, Peter Rhoades – Brown, Malcolm Elias and Nick Harris please click on this link to visit OUitC's YouTube channel.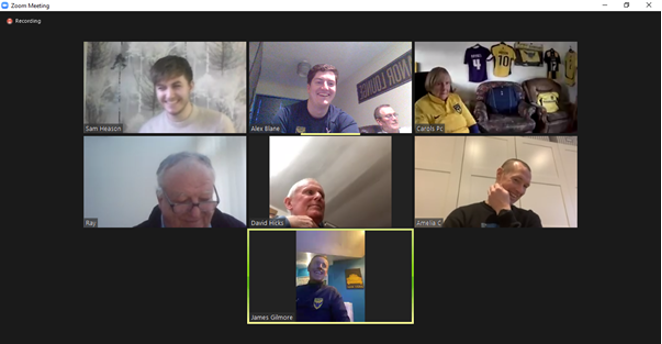 To find out more about Manor Club Extra please contact [email protected]
Digital versions of the previous Manor Club Extra brochures are available here
http://oxforduniteddigital.co.uk/ManorClubExtraSep20/index.html
alchemycreations.co.uk/OxfordUnited/ManorClubDecember/index.html
To find out more about the EFL Trust's Tackling Loneliness Together project see here:
Tackling Loneliness Together – EFL Trust
Newsletter
Sign up to the OUitC newsletter today to receive the latest news, events, information and offers directly to your inbox.