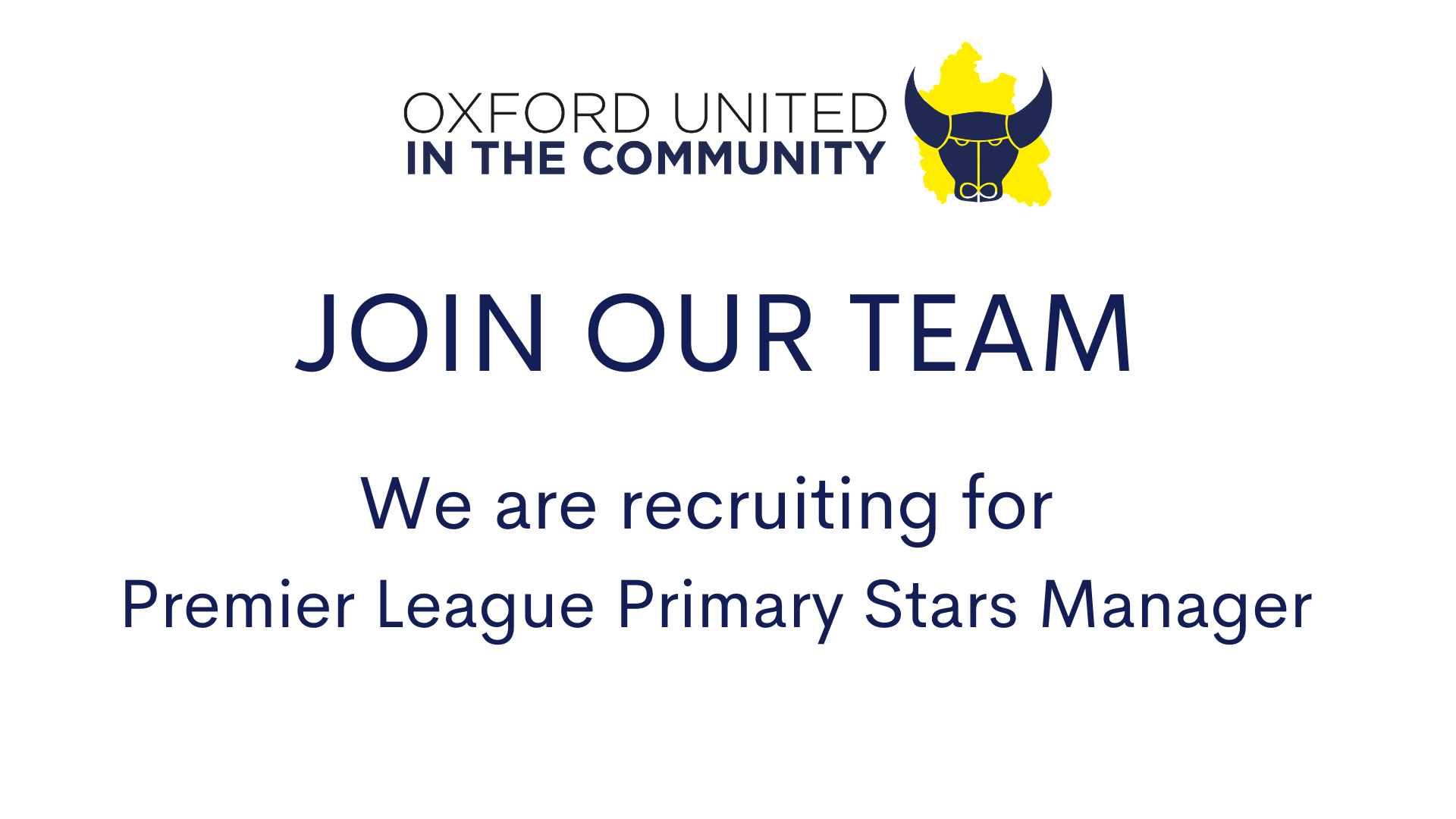 Oxford United in the Community is recruiting for an exciting role in the charity team.
The football club's official charity is seeking a full-time manager of its Premier League Primary Stars programme.
Premier League Primary Stars uses the appeal of the Premier League and professional football clubs to inspire children to learn, be active and develop important life skills. The programme is available to every primary school in England and Wales, and it aims to inspire girls and boys aged 5-11 in the classroom, on the playground and on the sports field.
Oxford United in the Community delivers Premier League Primary Stars programmes in multiple primary schools in the county. The successful candidate will manage, deliver and develop the Premier League Charitable Fund's flagship programme across primary schools in Oxfordshire. You would be responsible for all aspects of the programme and should be organised and computer literate while understanding funding, budgets and reporting.
Chris Lowes, Head of Oxford United in the Community, said: "Our Premier League Primary Stars programme is well established and has successfully supported thousands of pupils in Oxfordshire via fun and educational football-based sessions.
"This is an excellent opportunity to join our charity at an exciting time of growth. This is a key position within the charity, and we are looking for an experienced leader who is passionate about education.
"We need a driven, flexible and innovative person who can help enhance teachers' knowledge, skills and confidence of physical education delivery to support PE's provision in our county."
The successful candidate will need to be qualified or working towards a Level 3 in Association for Physical Education, have experience of delivering physical education in a primary school and hold an FA Level 2 coaching badge. A driving licence and access to a vehicle is also required due to the multi-site nature of the role.
Oxford United in the Community helps inspire people to live happier and healthier lives in better connected communities using the power of football. Last year it engaged with over 2,500 people in Oxfordshire.
To apply for the role please email Chris Lowes via [email protected] with your CV and a covering letter detailing how your personality and capabilities will strengthen OUitC's Premier League Primary Stars and primary schools offering.
A full job description is available here. The closing date for applications is midday on Monday, April 19. Interviews will be held via Zoom on Tuesday, April 27.
Newsletter
Sign up to the OUitC newsletter today to receive the latest news, events, information and offers directly to your inbox.