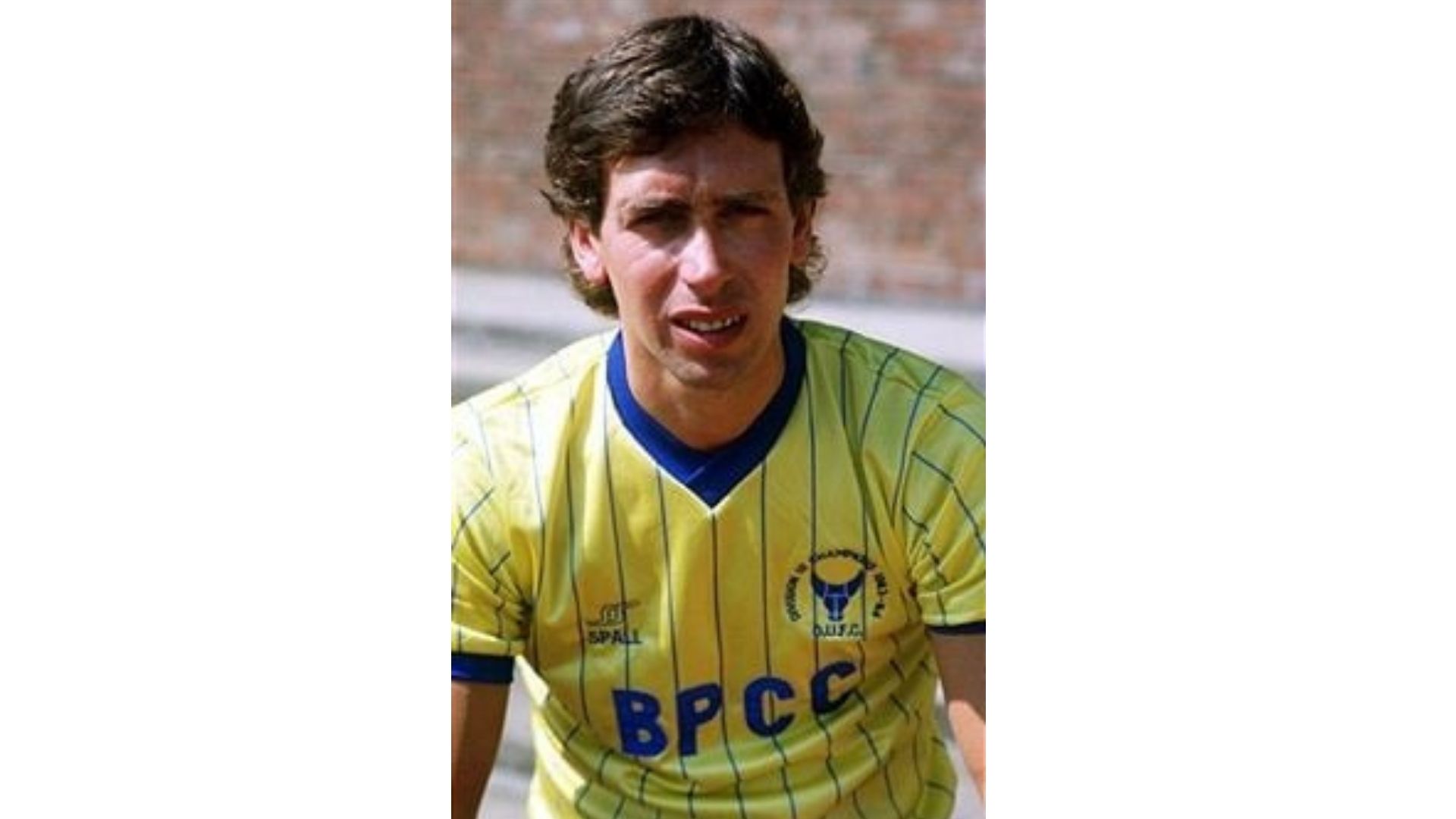 Third Division title winning forward Steve Biggins has been confirmed as the latest guest speaker at Oxford United in the Community's Manor Club for the Over 50s.
The 67-year-old was United's leading goal scorer with 24 goals in all competitions in the 1983-84 season when Jim Smith led his squad to the Third Division title before being promoted to Division One 12 months later.
Another of Biggins' proudest moments in a United shirt came on December 19, 1983, when a packed Manor Ground witnessed him snatch an extra-time winner in the club's Milk Cup fourth round second replay win over Division One giants Manchester United.
In total, Biggins made over 250 professional appearances representing clubs including Shrewsbury Town, Derby County and Wolverhampton Wanderers and will now share his memories as part of The Manor Club's return on Wednesday, March 2.
He said: "I had some wonderful days with Oxford United and look forward to sharing my stories and meeting the club's supporters at next month's Manor Club.
"The Milk Cup replay against Manchester United really sticks in my mind. Combining the matches together, we had been playing for over five hours and I managed to get on the end of Kevin Brock's cross to book our spot in the fifth round. The crowd went wild, it was a great night.
"But football is about much more than what happens on the pitch as the work of Oxford United in the Community and other charitable trusts demonstrates. The Manor Club is a great example of how we can harness the power of football to improve the lives of people of all ages.
"I look forward to meeting everyone and hope to see plenty of supporters on the day."
Hosted at Cowley Workers Social Club on the first Wednesday of every month between midday and 3pm, The Manor Club was established in 2017 to provide an outlet for older residents and U's fans to meet and socialise.
More than 50 people attend the monthly meetings with recent guest speakers including Milk Cup winning goalkeeper Alan Judge, Wembley hero Alfie Potter and Eddie Odhiambo.
Chris Lowes, Head of the Charity, added: "We're really grateful to Steve for taking time out of his schedule to join next month's Manor Club and reflect on his memories of representing Oxford United.
"The Manor Club's core aim is to tackle isolation after latest figures revealed one in 10 over 65s in Oxfordshire live alone. It's a weekday social hub for our club's older supporters and is a fantastic way for people to engage with like-minded individuals.
"Tickets are on sale now and we look forward to welcoming everyone on the day."
Tickets for Steve's guest appearance at the Manor Club will be on sale via the Oxford United ticket office until midday on Monday, February 28. Fans can buy tickets from the ticket office windows, call 01865 337533 or visit Tickets – Oxford United (oufc.co.uk).
Tickets include lunch which will be served from 12.30pm.
Newsletter
Sign up to the OUitC newsletter today to receive the latest news, events, information and offers directly to your inbox.