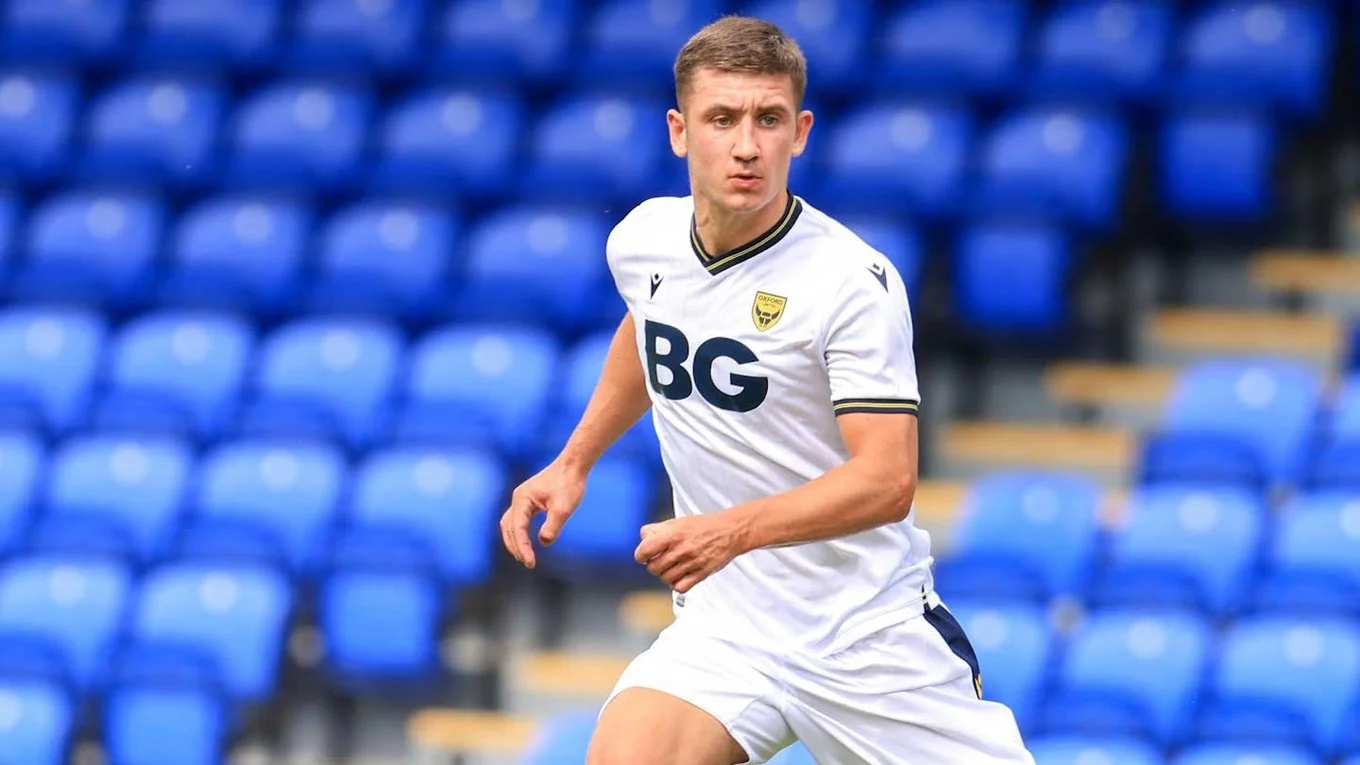 Cameron Brannagan will make his first appearance at Oxford United in the Community's Manor Club for the Over 50s when the charity's monthly social event returns next month.
United's star midfielder will take to the stage at Cowley Workers Social Club from midday on Wednesday, September 6, in the company of Peter Rhoades-Brown.
The 27-year-old will discuss his career, the challenges awaiting he and his teammates this season and reveal more about his passion for fishing during his Manor Club debut. Since signing for the U's from Liverpool in 2018, Brannagan has made 240 first-team appearances and scored 41 goals.
It will present United's senior fanbase with a rare opportunity to get to know Brannagan in an environment outside the spotlight where he will be happy to take additional questions from the floor.
Oxford United in the Community Patron and Manor Club host Peter Rhoades-Brown expects a strong turnout and encouraged supporters to book tickets in advance.
"The Manor Club provides an excellent platform for United's senior supporters to connect with new, likeminded, people in the company of a club legend and good conversation," said Peter.
"We're really pleased Cameron has accepted our invitation to be the first guest speaker of the new season and look forward to hearing his thoughts on the current campaign and tales from his career to date.
"We welcomed some great guests onto the stage last year including Les Taylor, George Lawrence and Andy Whing and have another strong line-up of speakers ready for the 2023/24 season.
"Even better, all funds raised from each event go back into Oxford United in the Community's work to provide everyone in Oxfordshire with a positive connection to the football club.
"We hope to welcome plenty of new faces on September 6!"
Launched in 2017 in partnership with Oxford Brookes University, The Manor Club was created to provide an outlet for older residents and U's fans in the eastern arch of the city to meet and socialise.
The club continues to operate as part of Oxford United in the Community's commitment to inspiring happier, healthier and better-connected communities across the county by harnessing the power of football and the club badge.
Chris Lowes, Head of Charity, added: "Inspiring individuals of all ages and backgrounds to have positive aspirations for their futures is a multi-pronged operation which the Manor Club has been at the heart of for six years.
"Engagement stretches beyond the perimeters of the football field via our social outreach programmes which include Premier League Kicks, Holiday Camp delivery, the Twinning Project, our disability and refugee football sessions and school delivery.
"We really appreciate Cameron taking time out his busy schedule to speak to our Manor Club guests and look forward to welcoming him."
Tickets for Oxford United in the Community's September Manor Club are available to purchase from the club's ticket office, online or by calling 01865 337533. Tickets are priced £7.
Doors open at 11.30am and admission includes a buffet lunch.
Newsletter
Sign up to the OUitC newsletter today to receive the latest news, events, information and offers directly to your inbox.