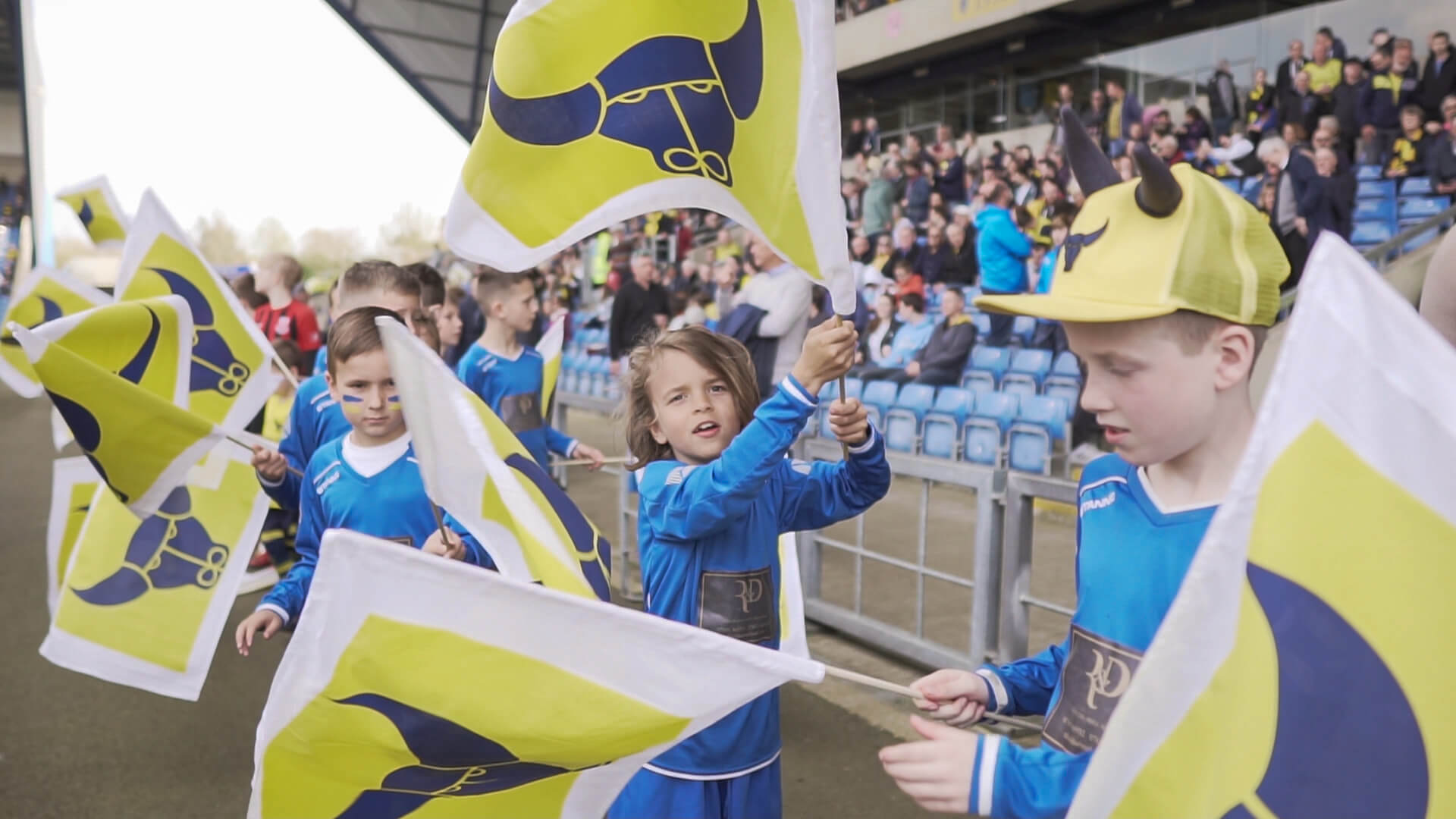 Supporters of Oxford United of all generations will come together to watch the U's' League One home fixture against Shrewsbury Town, thanks to a new initiative led by Oxford United in the Community.
As part of the Premier League Kicks programme, three Community Kicks participants will join members of the EFL Trust's Tackling Loneliness Together Over 65s group to watch the game live via Zoom.
The Community Kicks members, aged 10 to 14, will engage with the older generation on a range of topics including their experiences of playing football, how the game has evolved, discussing their favourite players and sharing their Oxford United stories before kick-off. Then everyone will enjoy the match as one virtual audience and cheer United on from the safety of their own homes.
Chris Lowes, Head of the Charity, said: "This event will help make a real difference to the lives of some of United's most isolated supporters and help reduce loneliness as part of our on-going campaign.
"Football is an excellent way of bringing people of all backgrounds, cultures and ages together. Tuesday's watch-a-long is a prime example of this and we are looking forward to helping make another positive difference in our community.
"We are extremely grateful to our three Community Kicks members who have committed to watching Tuesday night's game in the company of our Over 65s group."
Premier League Kicks is a national programme funded by the Premier League's Charitable Fund that supports the holistic development of young people through workshops, seminars and social action campaigns. Tackling Loneliness Together is an EFL Trust led campaign funded by the Department for Digital, Culture, Media and Sport to connect older people at risk of loneliness.
Premier League Kicks Coordinator, Colin Williams, added: "We are looking forward to bringing different generations together for the watch-a-long. It is a great way of supporting our community and helping people come together during the COVID-19 restrictions. The Kicks participants were delighted to be asked and were keen to lend their support and engage during these challenging times.
"The EFL Trust's Tackling Loneliness Project has been such a great success and connecting generations in this way will hopefully give it an extra dimension for everyone involved."
Oxford United in the Community helps inspire people to live happier and healthier lives in better connected communities using the power of football. Last year it engaged with over 2,500 people in Oxfordshire.
For further information on upcoming Kicks sessions in Oxfordshire for young people aged eight to 18, visit Premier League KICKS | Programmes | Oxford United in the Community (ouitc.org) or contact Colin directly via [email protected]
Newsletter
Sign up to the OUitC newsletter today to receive the latest news, events, information and offers directly to your inbox.