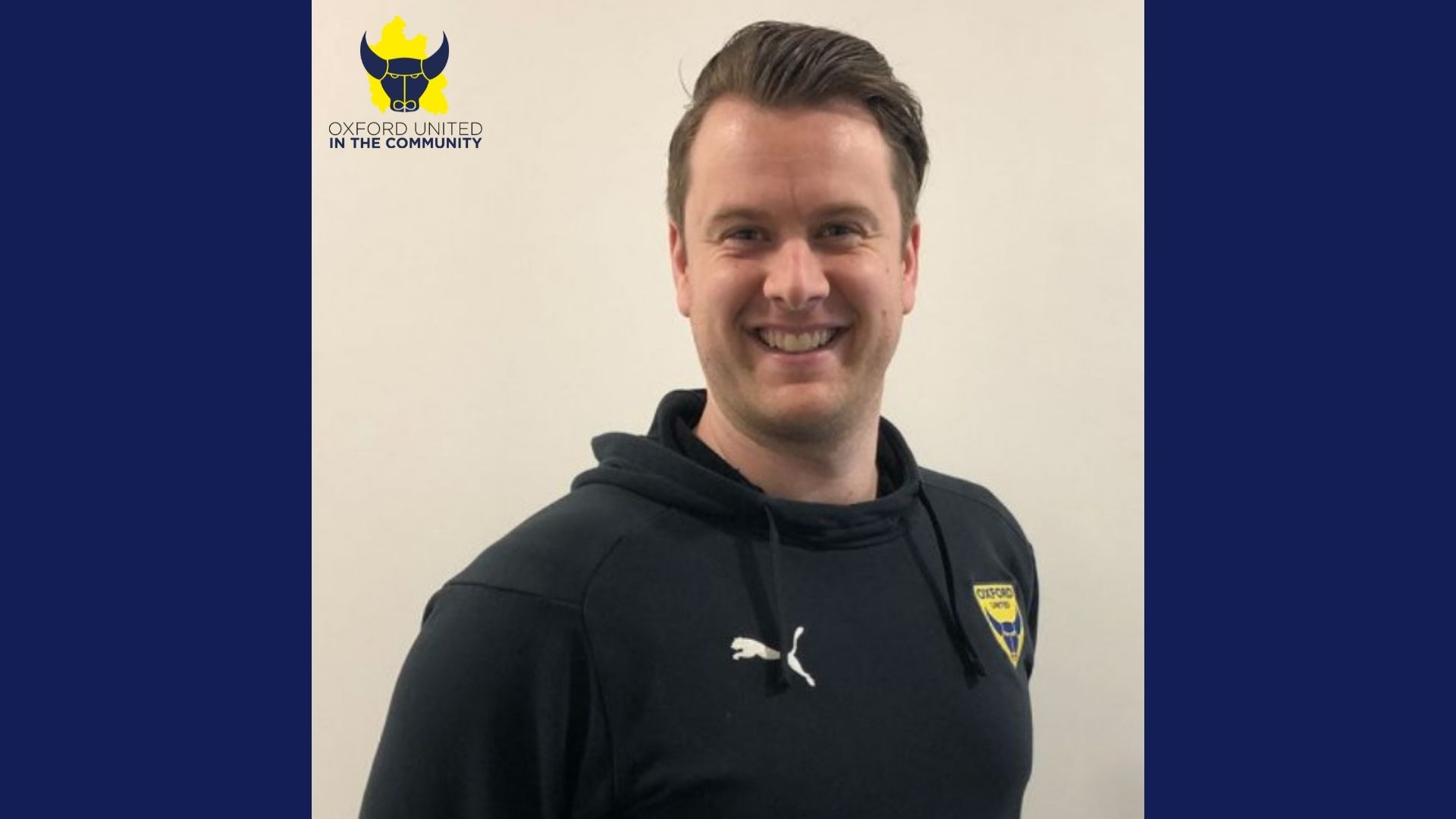 Chris Lowes, Head of Oxford United in the Community, discusses how the charity is tackling cardiovascular health locally.
This week is Men's Health Week, an opportunity to raise awareness of preventable health problems that affect men and how we can tackle them.
There is a key focus on early-stage cancer diagnosis and ensuring men everywhere give themselves a full 'health MOT' to mark the week. But there is another important issue that needs to be tackled both locally in Oxfordshire and across the UK – our cardiovascular health.
As a charity, we believe Cardiovascular Disease (CVD) falls slightly under the radar when it comes to assessing our overall health and wellbeing.
We all know that one in two of us will be diagnosed with some form of cancer during our lifetime, for example. But do we know the figures around CVD?
Since launching our new Health and Wellbeing Service in April, we have been staggered by the lack of awareness and understanding concerning our cardiovascular health.
Here are some key figures:
CVD affects approximately seven million people in the UK
It is responsible for a quarter of premature deaths
People living in the most deprived 10% of the population are almost twice as likely to die because of CVD
People living with severe mental illness have a 53% higher risk of having CVD and an 85% higher risk of death from CVD
These statistics demonstrate a real requirement for inclusive, accessible and engaging programmes focused on improving the nation's cardiovascular health, especially in deprived areas.
A recent study revealed the key barriers individuals might face when looking to improve their cardiovascular health.
The barriers included: lack of knowledge and understanding of the disease, the attitude of individuals, non-adherence to lifestyle changes, financial constraints.
The points above are exactly why our team are committed to tackling cardiovascular health in Oxfordshire through our latest fully funded programme – FIT U'S.
Designed for individuals who do little to no physical activity, FIT U'S is a revolutionary programme connecting Oxford United fans with experienced and qualified mentors who can help people lose weight, quit smoking and increase levels of physical activity.
FIT U'S will be delivered in Oxford, Abingdon and Banbury in eight waves with each programme capable of hosting 30 participants and lasting 13-weeks. Never before has a programme like FIT U'S been delivered in our charity's proud history – and we want as many people possible to benefit from this exciting opportunity.
Of course, we can't only draw parallels between Men's Health Week and our Health and Wellbeing Service.
While men are more likely to develop CVD at a younger age, the disease also affects women who are at greater risk of suffering from a stroke. We'll be announcing further information about our female only FIT U'S programmes very soon.
If you or someone you know is interested in enrolling onto the FIT U'S programme, I urge you to contact our friendly and helpful team via [email protected]
Alternatively, call our Health and Wellbeing Lead, Rebekah Stapley, on 07456 804313
This is a chance to make positive changes to your lifestyle, a chance to bin bad habits, a chance to be an inspiration to others living with cardiovascular health issues.
And, most importantly, you'll be doing this with supportive, likeminded, people who share our greatest passion – Oxford United. We hope to see you very soon.
Newsletter
Sign up to the OUitC newsletter today to receive the latest news, events, information and offers directly to your inbox.