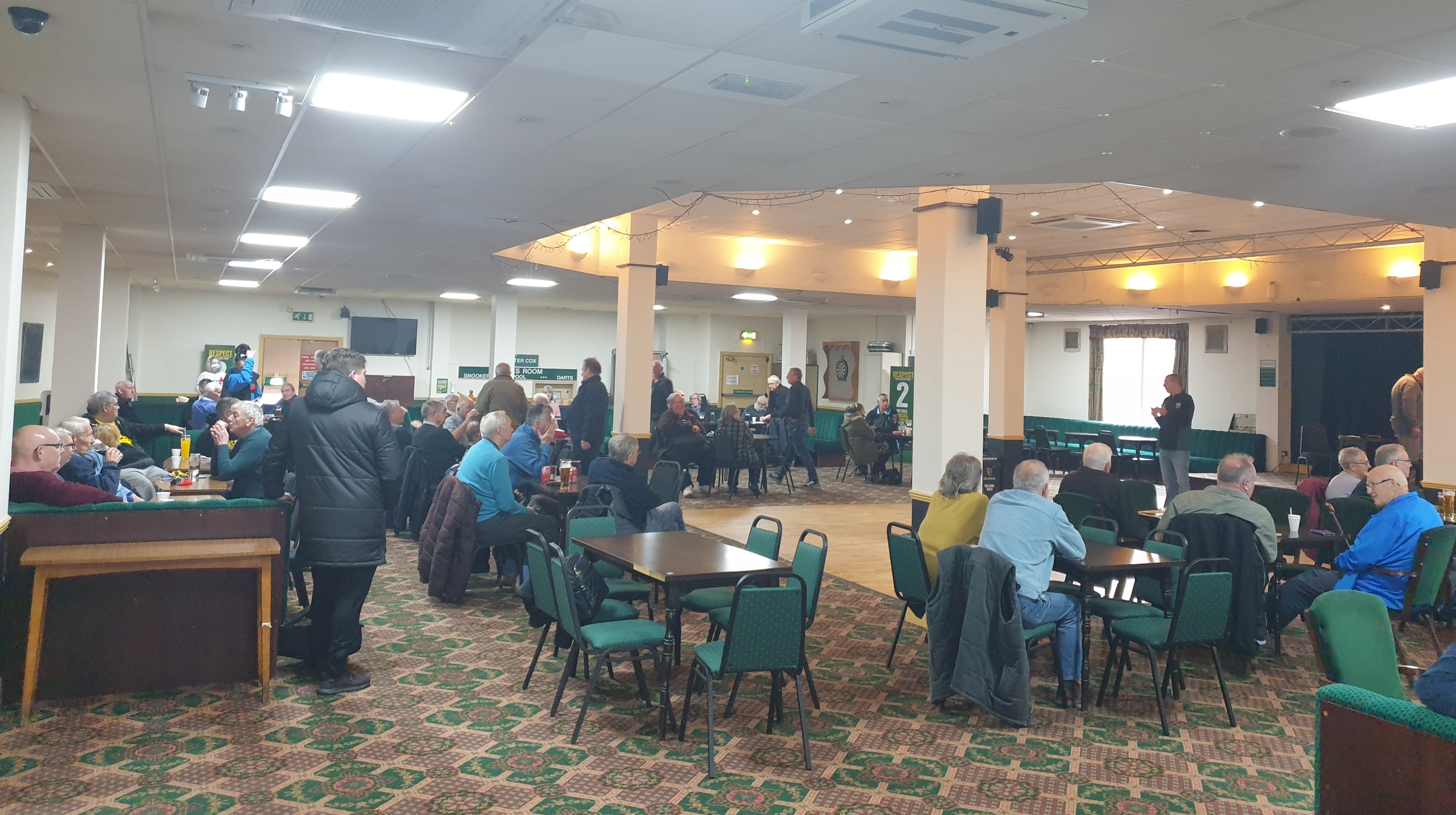 Tickets for Oxford United in the Community's next instalment of the popular Manor Club are on sale now, with guests encouraged to secure their seats ahead of the event.
The football club's official charity will host its next event for the over 50s on Wednesday, February 2, at Cowley Workers Social Club from midday until 3pm with a guest speaker to be confirmed soon.
Next month's event will mark the third in-person Manor Club since it returned to its original format in November after going digital during the COVID-19 pandemic. Already, speakers have included Wembley hero Alfie Potter and Eddie Odhiambo.
Charity Patron Peter Rhoades-Brown said events like the Manor Club help to reduce loneliness and isolation in Oxfordshire communities.
He added: "It's been great welcoming people back to Cowley Workers Social Club after 18-months of providing our audience with a digital alternative.
"The Manor Club is going from strength to strength and as a charity we believe it is now more important than ever to develop community cohesion as we continue to deal with the effects of the pandemic.
"Events like this help individuals engage with likeminded people and develop new friendships through the power of the Oxford United badge. We'll be announcing details of our latest guest soon so I would encourage people to book their tickets now and we look forward to welcoming you."
The Manor Club was established in 2017 in partnership with Oxford Brookes University to provide an outlet for older residents and U's fans in the Eastern Arch of the city to meet and socialise.
Gatherings are held on the first Wednesday of every month with more than 50 people regularly attending.
Chris Lowes, Head of the Charity, added: "The Manor Club's core aim is to tackle isolation after latest figures revealed one in 10 over 65s in Oxfordshire live alone.
"It's a weekday social hub for our club's older supporters and we're pleased to be welcoming people back in-person.
"We're aware COVID-19 rates are high, so we'll be taking extra precautions to ensure people feel safe and comfortable when visiting."
Confirmation of next month's Manor Club guest will be confirmed on our website and social media channels soon. Oxford United in the Community helps inspire people to live happier, healthier and better-connected lives using the power of football.
Organisations who may wish to support our work connecting older people across the county can email [email protected] for further information.
To book your ticket for our next Manor Club event, please contact the Oxford United ticket office either in-person, via phone or online. Tickets include lunch which will be served at 12.30pm and will be on sale until midday on January 31.
Newsletter
Sign up to the OUitC newsletter today to receive the latest news, events, information and offers directly to your inbox.