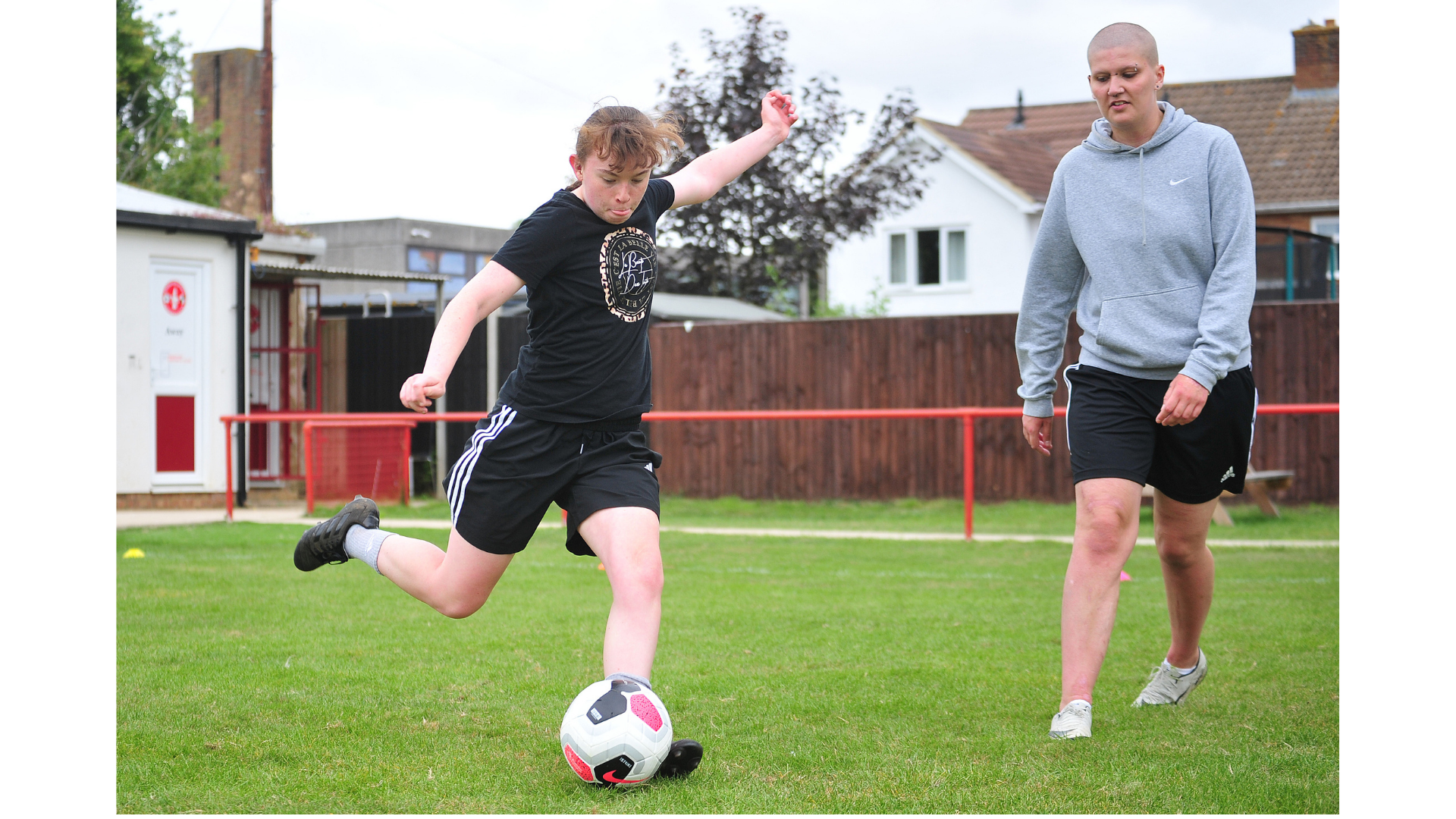 Oxford United in the Community has marked Mental Health Awareness Week by launching a series of free supportive football sessions in partnership with Oxfordshire Mind.
Funded by Cherwell District Council as part of the Brighter Futures in Banbury initiative, the football club's official charity will deliver the first of 10 weekly sessions on Monday, 16th May.
The two-hour sessions will combine football with complementary wellbeing workshops and be hosted at Easington Sports FC between midday and 2pm.
Sessions are free to attend and open to women aged 16 to 30 of all playing abilities.
Activities will address important issues including loneliness and social isolation by helping participants create new connections and friendships while exploring aspects related to wellbeing in a safe and supportive environment.
It marks the second time Oxford United in the Community has organised supportive football sessions with Oxfordshire Mind and Easington Sports FC following the success of last year's launch programme.
Mark Thomas, Social Inclusion Lead at Oxford United in the Community, said: "The response we received for last year's programme was overwhelmingly positive.
"It demonstrated a clear demand for provisions like this across Oxfordshire, which is why we're pleased to be helping more women aspire towards brighter futures through the power of football.
"The sessions ensure we continue our exciting theme to provide every person living in the county with a positive connection to the football club through our engaging community programmes.
"Spaces are limited, so I would encourage anyone interested in attending to book their spot now and avoid disappointment."
Among last year's participants was Sophie McCrystal, who attended each of our free supportive football sessions to help develop her skills and make new friends.
She said: "The sessions were a great way for me to meet new people and develop my playing ability.
"Combining football with our activities with Oxfordshire Mind made it incredibly easy for everyone to connect and speak openly with each other. Everyone sourced a new confidence concerning how we communicate with each other – and football was a significant part of that.
"We also had the opportunity to attend an Oxford United game for free, which was an amazing experience."
Oxford United in the Community helps inspire people to live happier and healthier lives in better connected communities across Oxfordshire through the power of football.
The charity partnered with Easington Sports FC last year as part of the launch of its 'Oxfordshire – A Community United' strategy, which will see it broaden its delivery of social impact programmes across the county.
If you're interested in attending a free supportive football and wellbeing session, you can sign up by clicking here or contact Mark via [email protected] for further information.
Newsletter
Sign up to the OUitC newsletter today to receive the latest news, events, information and offers directly to your inbox.