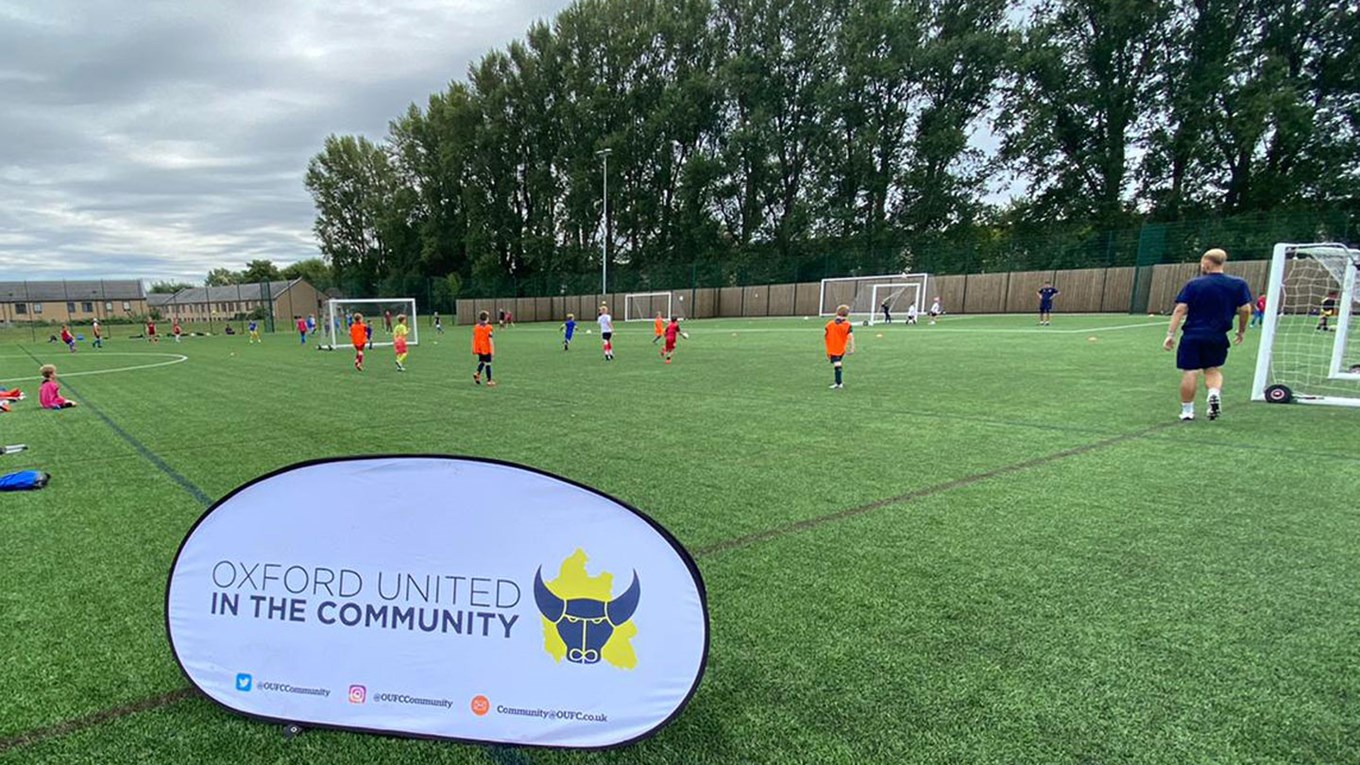 Oxford United In The Community rise to challenge and deliver covid-19 safe summer camps to football mad youngsters
Popular football summer camps that help youngsters to learn new skills and get active with Oxford United in the Community returned this week, in a COVID-19 safe environment.
The charity welcomed scores of football-mad schoolchildren to Oxford Academy for the first of four five-day courses that will take place throughout August. The courses aim to develop respect, sportsmanship, fair play, and teamwork among youngsters in a fun environment with a focus on football.
In line with the Government's latest easing of lockdown restrictions, sessions were scaled down to comply with social distancing and enhanced hygiene measures were maintained. Additionally, all participants are asked to complete a daily COVID-19 check and regular sanitising of hands and equipment is compulsory.
James Gilmour, Community Coach at Oxford United in the Community, said: "It was great to welcome youngsters back onto the football field this week for the first time since the UK's lockdown was enforced in March.
"These are new circumstances for all of us at Oxford United in the Community and we have worked incredibly hard to ensure our sessions are held in a fun but ultimately safe environment for participants."
Chris Lowes, Head of Oxford United in the Community added: "We have followed the relevant guidance and introduced numerous measures to ensure our programmes are delivered in a COVID-19 safe environment. Spaces for future sessions are limited and we ask parents to book in advance and read our COVID-19 guidance email that is sent out to each participant in advance of the day.
"The last few months have been challenging and our thoughts remain with everyone impacted by COVID-19. The support we have received from colleagues, trustees, delivery partners, and the wider community has been over-whelming and we're delighted to be able to increase our engagement at this time."
Limited places remain available for camps until the end of August. Camps are organised by FA qualified coaches that have up to date safeguarding, first aid training and CRC checks. Children are required to bring their own football kit – including shin-pads, boots, trainers, plus lunch and drinks. Courses run from 9am until 3pm five days a week and are £75 per week or £20 per day.
To book or for more information visit https://officialsoccerschools.co.uk/oxfordunited/oxford-united-courses/holiday.html or contact [email protected] via email.
Newsletter
Sign up to the OUitC newsletter today to receive the latest news, events, information and offers directly to your inbox.