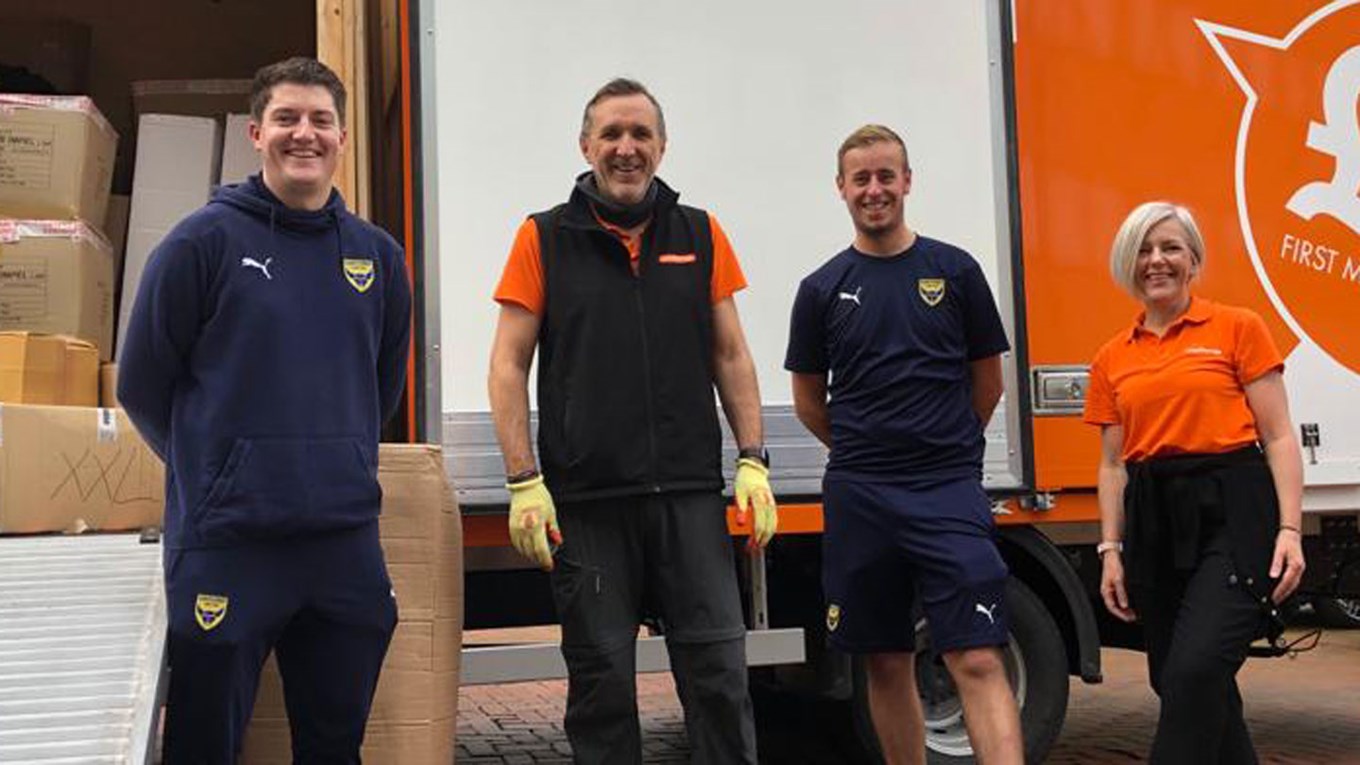 The big move: Oxford United in the Community complete Training Ground move
Oxford United in the Community have moved into the club's Training Ground.
The community team relocated their office and sporting equipment to join their football club colleagues at the Oxford Sports Park in Horspath prior to the current COVID-19 lockdown.
By relocating to the training ground, the football club and its official charity will be able to work more closely. Oxford United in the Community is the football club's official charity and helps inspire people to achieve their potential and improve their health and wellbeing via the power of football. Last year it engaged with more than 5,000 people in Oxfordshire.
The move complied with all current Government guidelines concerning COVID-19 and the team's office has been set-up to enable colleagues to socially distance.
Chris Lowes, Head of Oxford United in the Community, said: "Everyone at Oxford United in the Community is thrilled to now be based at the football club's training ground.
"We are currently working remotely due to the COVID-19 restrictions, but look forward to our future at the training ground.
"It provides us with the right base to develop our social impact across Oxfordshire and take the charity to the next level. Our thanks goes to the football club for helping make this happen despite the challenges of COVID-19 and we are looking forward to developing together."
Local firm easyStorage Thames Valley, owned by husband and wife team, Alex and Emma Glass, helped facilitate the move at no cost to the charity. The removal firm offers a unique 'collect, store, and return' solution to its customers by providing easyPods to customers' front doors which items can be loaded on to for transportation.
"We would like to thank easyStorage for their smooth service on moving day and generosity by facilitating the move at no cost," said Chris. "When local businesses provide pro-bono charitable support it helps us ensure we can put more resources into delivering positive social impact in our community."
Alex, of easyStorage, added: "As a new local business, we were more than happy to help out when we heard Oxford United in the Community needed an office move. I help coach a children's basketball team in Thame, so I understand all the hard work that goes into initiatives like this and how a bit of extra help can make a huge difference."
easyStorage Thames Valley is now operating across the region. For more information, visit easystorage.com or call 0333 344 1938.
Newsletter
Sign up to the OUitC newsletter today to receive the latest news, events, information and offers directly to your inbox.