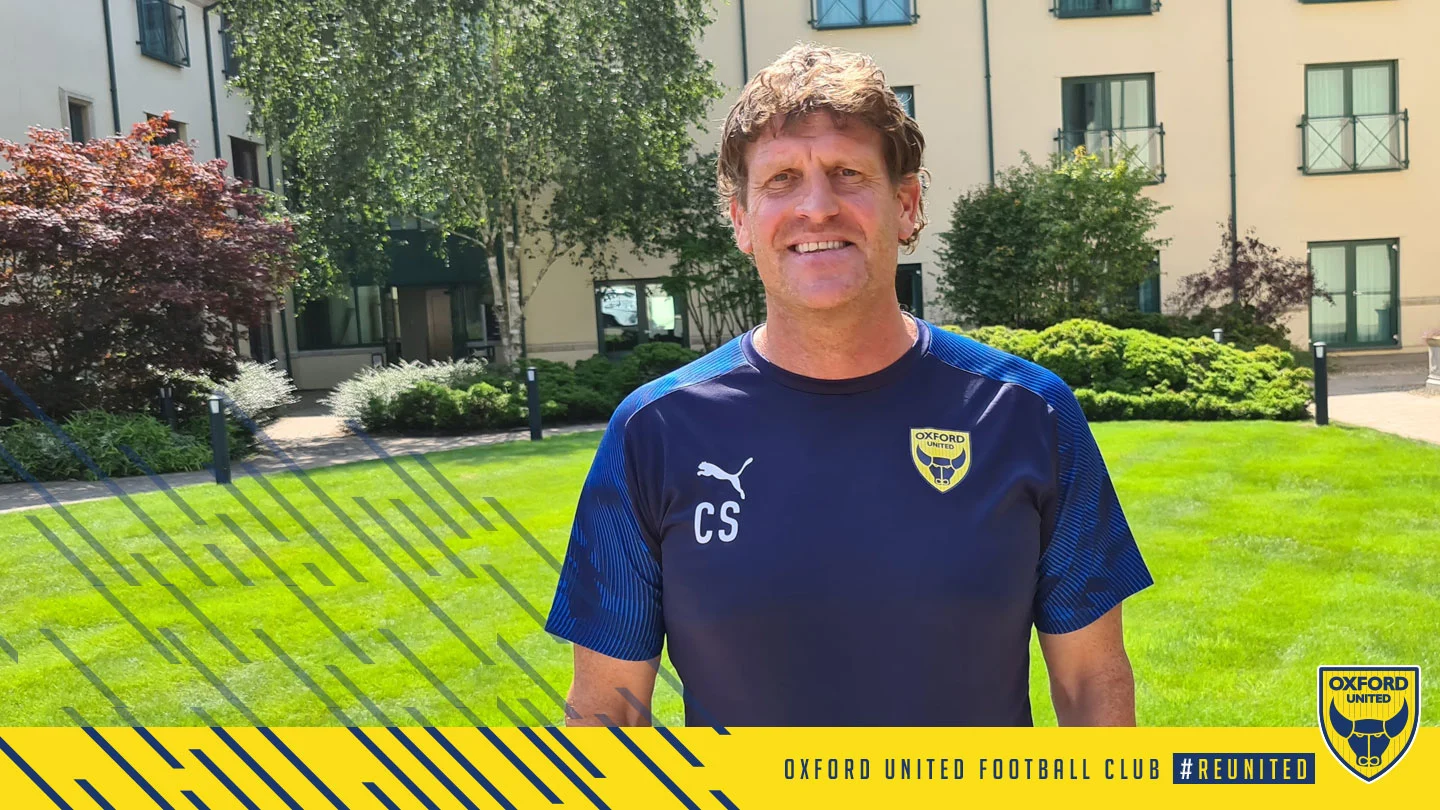 Craig Short will make his first appearance at Oxford United in the Community's Manor Club for the Over 50s in September when the monthly social event returns for another season.
United's Assistant Manager will take to the stage at Cowley Workers Social Club from midday on Wednesday, September 7, in the company of host and charity patron Peter Rhoades-Brown to reflect on his playing career and current role at the Kassam Stadium.
The 54-year-old enjoyed a professional career on the pitch spanning two decades and made almost 600 professional appearances for clubs including Notts County, Derby, Everton and Blackburn.
Short will discuss this and more – including co-running his own sailing business – during his appearance.
"Football has a tremendous power to bring people together," said Short. "It's been my life for much of my professional career and I'm looking forward to sharing these memories and discussing the here and now at next month's Manor Club.
"As Oxfordshire's only professional club, it's important we engage supporters of all ages to make them feel welcome and part of what we are trying to achieve.
"The Manor Club is a great way for our older supporters to meet and socialise and I know just how popular events like these can be having read about previous years.
"Hopefully we can get as many U's fans as possible to attend and kick start a new season for the Manor Club in style! I look forward to meeting everyone and hope to see you there."
Launched in 2017 in partnership with Oxford Brookes University, The Manor Club was created to provide an outlet for older residents and U's fans in the eastern arch of the city to meet and socialise.
The club continues to operate as part of Oxford United in the Community's commitment to targeting people aged '2 to 92' by inspiring happier, healthier and better-connected communities across the county.
Chris Lowes, Head of the Charity, added: "The Manor Club forms a key part of our overall objective to provide people in Oxfordshire with a positive connection to the football club.
"We achieve this through our regular social outreach programmes including FIT U'S, Premier League Kicks and Premier League Primary Stars.
"This is supported by our holiday, skills camp and after-school delivery which supports the development of key life skills in young people living locally. We really appreciate Craig taking time out his busy schedule to speak to our Manor Club guests and look forward to welcoming him."
Tickets for Craig's visit on Wednesday, September 7, are on sale now and can be purchased for £6 by clicking here. Alternatively, you can call the ticket office via 01865 337533 or visit the club's ticket office windows from 10-5pm on weekdays except Wednesdays where tickets can be bought until 10.30pm.
Tickets are on sale until midday on Monday, September 5.
Newsletter
Sign up to the OUitC newsletter today to receive the latest news, events, information and offers directly to your inbox.