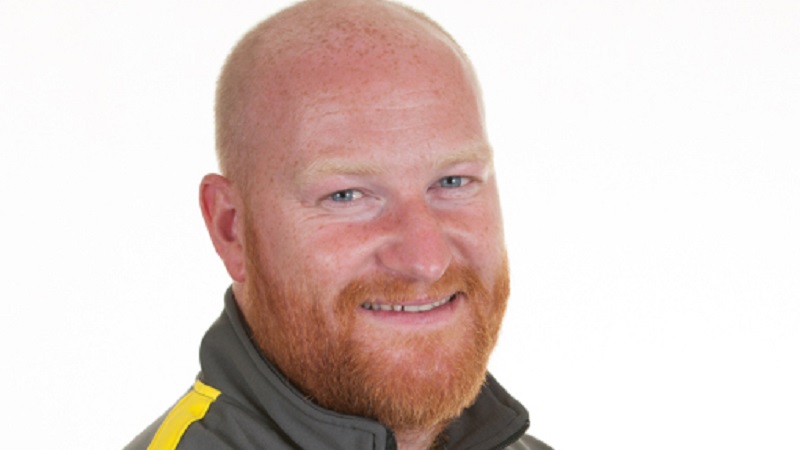 Fans' favourite Andy Whing has been confirmed as a special guest at Oxford United in the Community's Manor Club for the Over 50s when it makes a popular return next month.
The 38-year-old made over 100 appearances for United during his four-season spell at the Kassam Stadium and coached in the club's Academy following his retirement in 2015.
Since hanging up his boots, Whing has held roles at Kidderminster Harriers and Hereford before joining Banbury United as first-team manager in 2020 where he has since won promotion into the National League for the first time in the club's history.
In addition to speaking at Cowley Workers Social Club on Wednesday, March 1, Whing will also appear via video link at Easington Sports FC as part of a new project which will explore how issues such as loneliness and isolation can be addressed.
The Manor Club Connected will act as an extension to The Manor Club and forms part of Oxford United in the Community's strategy to broaden its operational footprint and unite communities using the power of football.
READ MORE: Oxford United in the Community partner with the University of Oxford to launch 'The Manor Club Connected'
The former right back said he's excited to discuss seasons of yesteryear and reunite with United's fanbase eight years on from his final professional appearance.
"Oxford United is a really special club for me," said Whing. "It's where I spent my final playing years and the support we received from the terraces in those seasons back in League Two will stick with me forever.
"Every player has great stories to tell, and I look forward to taking a step back and reflecting on those times as a professional player. Times are very different now as a first-team manager at Banbury United which I'm sure we'll discuss on the day too.
"I'm very grateful to Oxford United in the Community for the invite and hope to see as many familiar and new faces on the day as possible."
Launched in 2017, The Manor Club provides an outlet for older residents and U's fans living in the eastern arch of the city to meet and socialise.
Meetings take place on the first Wednesday of every month through the football season with a guest speaker – often a United legend – reflecting on their time with the club while taking questions from the floor.
This year's Manor Club was launched after figures revealed one in 10 people aged over 65 in Oxfordshire live alone.
Chris Lowes, Head of Oxford United in the Community, added: "The Manor Club is a true social event which fits into our strategy to inspire happier, healthier and better connected communities across Oxfordshire.
"Its core aim is to tackle isolation and loneliness and we're grateful to Andy for giving up his time to speak to our guests. We'd encourage all United fans aged 50 and over who are yet to experience The Manor Club to join us.
"Everyone is made to feel welcome and by the end of the event you would've made new connections with likeminded individuals who share your passion for the United badge."
Tickets for Andy's visit on Wednesday, March 1, are on sale now and can be purchased for £6 by clicking here.
Alternatively, you can call the ticket office via 01865 337533 or visit the club's ticket office windows from 10-5pm on weekdays except Wednesdays where tickets can be bought until 10.30pm.
Tickets are on sale until midday on Monday, February 27.
Newsletter
Sign up to the OUitC newsletter today to receive the latest news, events, information and offers directly to your inbox.