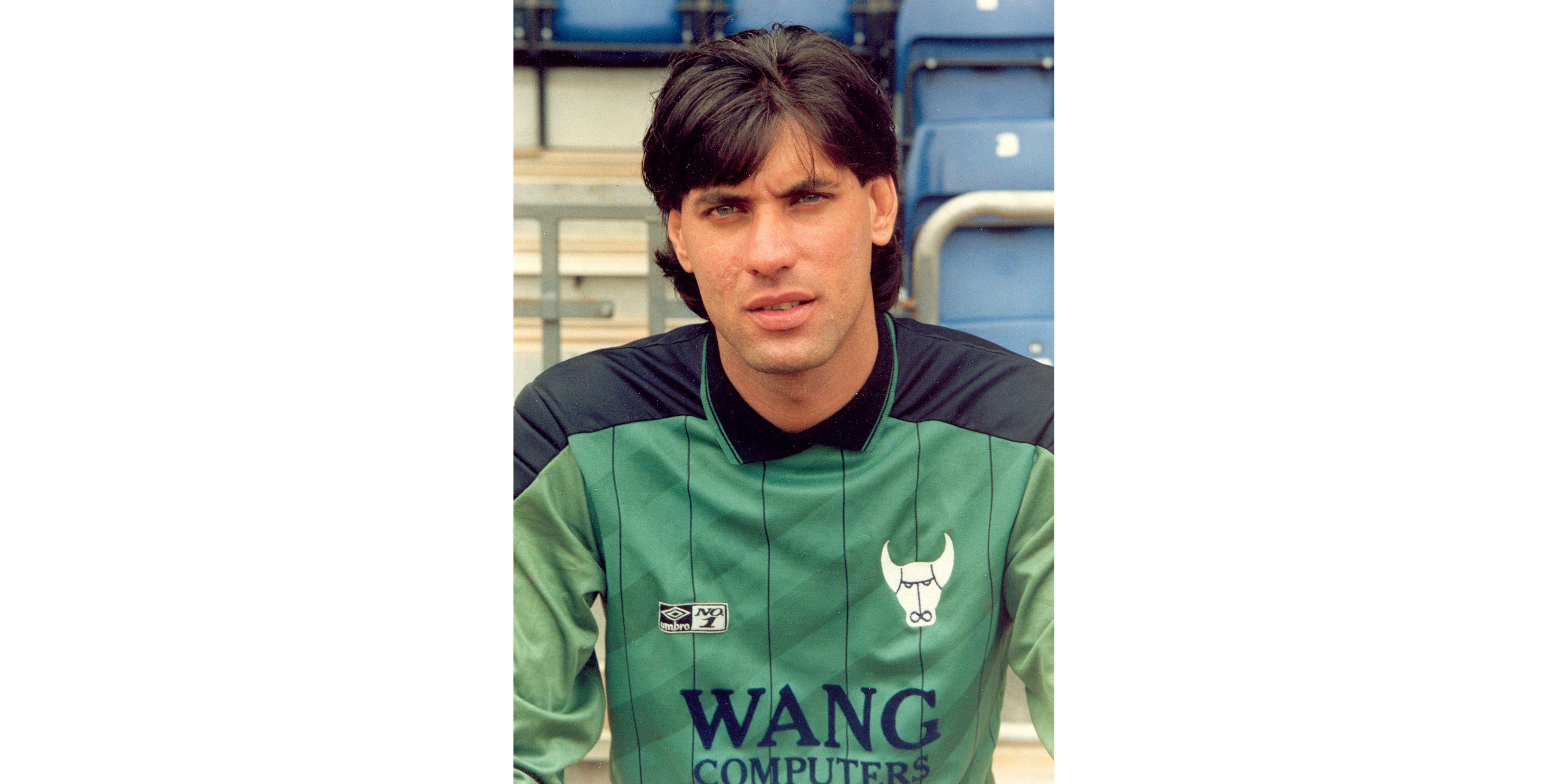 Alan Judge – Oxford United's Milk Cup winning goalkeeper – has been confirmed as a guest speaker at next month's Manor Club for the over 50s.
The 61-year-old Wembley hero will treat guests to a selection of stories past and present at Cowley Workers Social Club on Wednesday, February 2, from midday.
Judge kept a clean sheet on United's proudest day at the home of football in April 1986 when goals from Trevor Hebberd, Ray Houghton and Jeremy Charles helped Maurice Evans' men to a three-goal win over Queen's Park Rangers in the Milk Cup final.
In total, Judge made 82 appearances during his two stints for United between 1984 and 1991 and 2003 to 2004.
The former goalkeeper said he's looking forward to reflecting on United's Wembley heroics, the Division One days and life outside of football with Manor Club guests.
"I enjoyed many great years with Oxford United and feel privileged to have played my part in the club's proud history," said Alan. "Playing at Wembley in front of 90,000 plus supporters is something I'll never forget and the whole team has some great stories to share from that memorable day.
"It will be great to reflect on those times at next month's Manor Club and sharing memories from seasons of yesteryear too.
"Football has been a huge part of my life and I owe a lot to everyone that has supported my career. Events like the Manor Club are a great way to bring likeminded people together and I hope to see as many United fans as possible on the day."
February's Manor Club will mark the third in-person event for the over 50s hosted by Oxford United in the Community since it returned to its original format in November.
Guest speakers have already included Alfie Potter and Eddie Odhiambo.
Chris Lowes, Head of the Charity, said the Manor Club is going from strength to strength and providing older members of the community an opportunity to meet new people.
He added: "The Manor Club's core aim is to tackle isolation after latest figures revealed one in 10 over 65s in Oxfordshire live alone.
"It's a weekday social hub for our club's older supporters and we're pleased to be welcoming people back in-person and look forward to hearing Alan's stories from the past.
"We're aware COVID-19 rates are high, so we'll be taking extra precautions to ensure people feel safe and comfortable when visiting."
Tickets for Alan's guest appearance at the Manor Club are on sale at the Oxford United ticket office.
Alternatively, tickets can be secured by calling 01865 337533 or visiting Tickets – Oxford United (oufc.co.uk). Tickets include lunch which will be served at 12.30pm and will be on sale until midday on January 31.
Newsletter
Sign up to the OUitC newsletter today to receive the latest news, events, information and offers directly to your inbox.