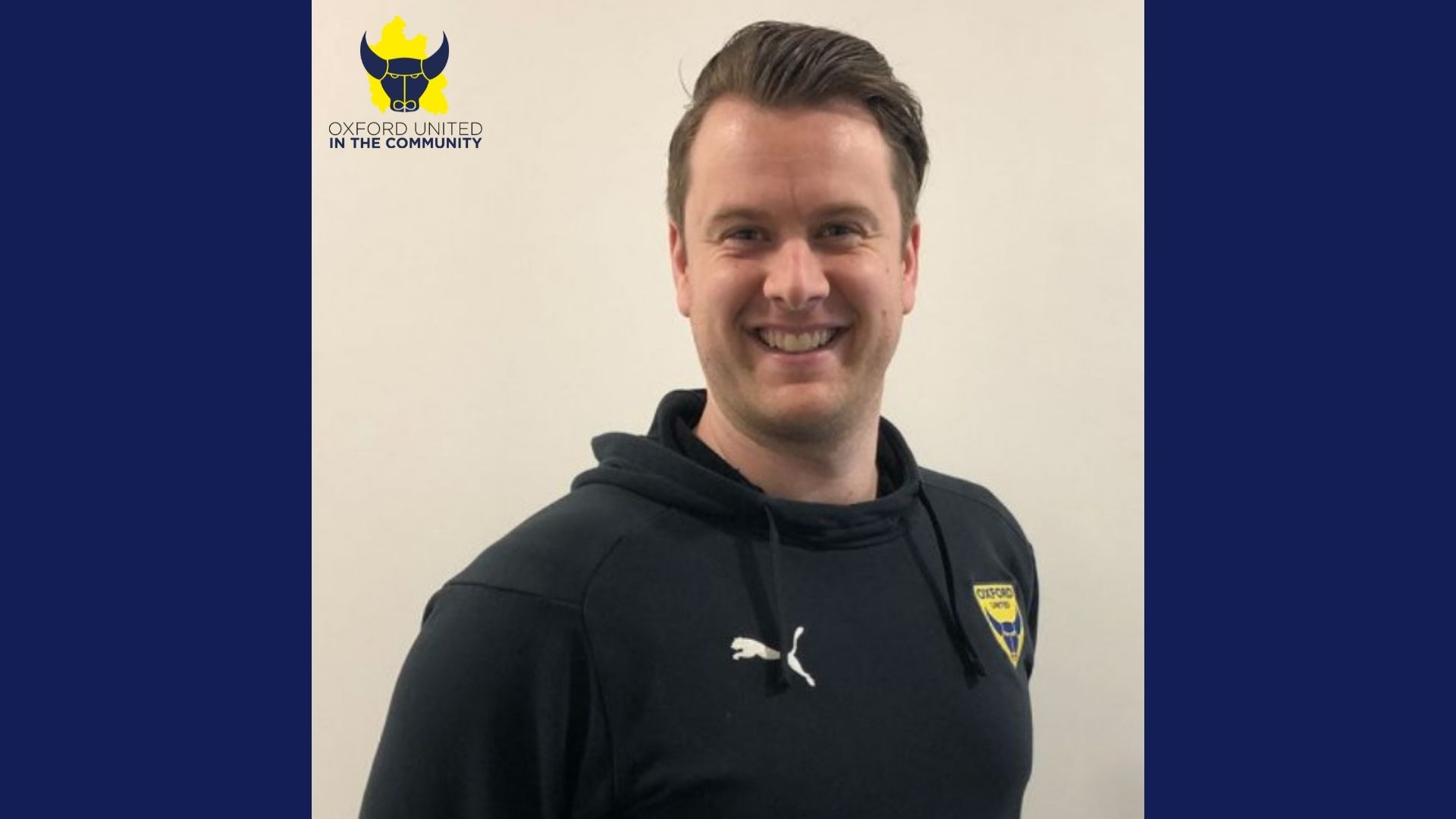 Chris Lowes, Head of Oxford United in the Community, delivers his festive message and reflects on a bumper year of programme delivery and engagement
As many of us prepare to wind down for the festive period, it's important we take time to reflect on what has been achieved in the last 12 months and the challenges overcome.
Christmas is a magical time of year where many of us take the opportunity to reconnect with everything that is truly important in our lives – good health, positive relationships and memorable experiences.
For many, football facilitates these basic but essential tools to our wellbeing arsenal every year.
You might play for your local team, you may have made new connections through one of our programmes, or you might spend hours travelling the length and breadth of England each month supporting the United badge!
While the game we watch on the pitch frequently evolves, football and its power to positively impact lives will never change.
At the beginning of 2022, we outlined plans to upscale our engagement across Oxfordshire like never before following two years of disruption owing to the COVID-19 pandemic.
This meant engaging with new partners, broadening our programme delivery and continuing to connect as many people in Oxfordshire as possible with the Oxford United badge.
We were pleased to break new ground in April when launching FIT U'S – a fully funded major public health programme. FIT U'S immediately elevated our social impact work to the next level by directly supporting people to improve their cardiovascular health through the power of football.
We were shocked to learn cardiovascular disease (CVD) causes a quarter of all deaths in the UK and is the leading cause of premature deaths in people experiencing homelessness, mental health issues and those living in deprived areas.
FIT U'S exists to reverse those trends and is already helping people lose weight, quit smoking and make positive changes to their lives. Spaces remain open, and I would encourage anyone considering a fresh start in 2023 to enrol!
Over the festive season, United will host Charlton and Exeter at the Kassam Stadium. It's the first time Karl Robinson's team have played at home since England's heartache suffered in the World Cup Quarter Finals.
Despite missing out on World Cup glory, Gareth Southgate's side unquestionably hold significant power to inspire a generation to engage with football. Sadly, not every member of that generation will be able to access opportunities to play, particularly in 2023 with the ongoing cost-of-living crisis.
It's why our recently established partnership with the Angus Irvine Playing Field Fund (AIPFF) to deliver FREE football to schoolchildren in North Oxfordshire is so important.
So, amidst the excitement of a Christmas, let's not forget the power our beautiful game holds. To inspire, to connect communities, to improve lives!
Wishing you all a Merry Christmas and a Happy New Year.
Chris Lowes, Head of Oxford United in the Community.
Newsletter
Sign up to the OUitC newsletter today to receive the latest news, events, information and offers directly to your inbox.